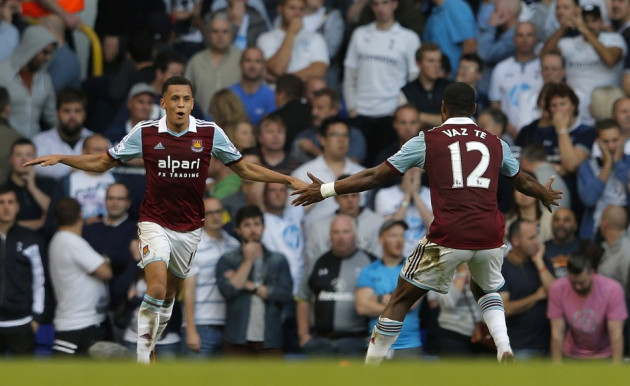 West Ham United manager Sam Allardyce has revealed that Sir Alex Ferguson told him Ravel Morrison would become a brilliant player with the former Manchester United manager saying that with the right environment his talents would be properly harnessed.
Morrison made the move from United to West Ham in the winter of 2012 after Ferguson claimed the midfielder was struggling too much with off-field problems.
Not a stranger to controversy off the pitch, Morrison looks to have settled since moving from Manchester to London and his goal against Tottenham at the weekend has propelled the West Ham man into the headlines.
And Allardyce says that Ferguson told him the 20 year old, called up to the England Under-21 squad for the first time last week, was a genius with the ball at his feet and in the right environment he would become a top player in the Premier League.
"Sir Alex said: 'I hope you can sort him out because if you can he will be a genius. He needs to get away from Manchester and start a new life'," Allardyce told reporters.
"That is a genius goal for me and you will struggle to see a better one this season.
"There is a lot of praise that will come his way and deservedly so after that goal."
Morrison scored in the 79th minute to crown West Ham's shock 3-0 win over a Tottenham side that have burst out of the starting blocks this season. It was his fourth goal for the side this season and the three points were much needed in Allardyce's hopes of improving on last season's 10th place finish.
West Ham newcomer Stewart Downing commented that Morrison had been working particularly hard since before the first Premier League match to show he is capable of being everything Ferguson hoped he would be at United.
He said: "He has been at it from the first game, since I came in pre-season.
"You can see he has got ability, two feet, can score goals and can see a pass, and you can see from his finish to do that here."