Who is Edward Snowden and what is Prism? Everything you need to know about the spying scandal and its whistleblower.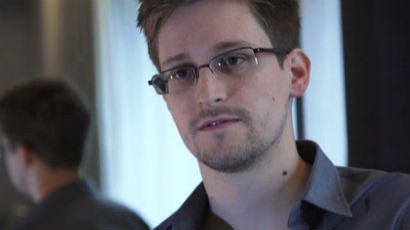 Edward Joseph Snowden, 29, is the whistleblower who leaked top secret slides relating to the Prism programme operated by the National Security Agency (NSA) since 2007.
The 29-year-old is reported to have grown up in Elizabeth City, North Carolina later moving to Maryland near the NSA headquarters in Fort Meade and most recently living in Hawaii.
Very little is known about his personal life expect for the fact that until the beginning of May he was living in a house with his girlfriend in Hawaii, near where he worked for the NSA.
Snowden joined the US Army in 2003 but while training with the Special Forces he broke both his legs and was forced to quit.
Having first worked as a security guard for the NSA, he later joined the CIA and despite failing to obtain a high school diploma, his knowledge of computers allowed him to quickly move up the ranks.
In 2007 he was posted to Geneva with diplomatic cover and it was here Snowden first became disillusioned with "how my government functions and what its impact is in the world. I realised that I was part of something that was doing far more harm than good."
He quit the CIA in 2009 and began working with the NSA as an employee of various contractors, including Booz Allen, who he began working for just three months ago on an annual salary of $200,000.
Where is Edward Snowden now?
Snowden has been holed up in a luxury hotel in Hong Kong and has been since he left Hawaii on 20 May telling his employers he needed time off to get treatment for epilepsy and telling his girlfriend he needed to go away for work.
Snowden says he left his hotel room a total of three times since arriving, becoming ever more paranoid that he is under surveillance. According to Ewan MacAskill, one of the Guardian reporters who broke the original story, Snowden is now running out of money.
On Monday morning it was reported he had checked out of the hotel he was staying in, with his current location unknown.
What are Edward Snowden's options?
There are a number of things which could happen next, and for Snowden most of them are not good. The whistleblower said he chose Hong Kong as his base because location because "they have a spirited commitment to free speech and the right of political dissent" and would resist overtures from the US government if they sought to extradite him, but even so, he knows he is in danger.
As well as extradition though legal channels, Snowden says it is a real possibility that he could be rendered by the CIA - which could see him illegally captured and thrown on a plane back to the US, where he would feel the full force of the law.
There is also the possibility that he could be grabbed by Chinese authorities who would love to squeeze as much information as possible from Snowden about the US cyber-capabilities.
On the up side, Snowden is seeking asylum in a country which believes in free speech with Iceland the leading possibility at the moment. On Sunday the Iceland-based International Modern Media Institute issued a statement "it is our duty to offer to assist and advise Mr. Snowden to the greatest of our ability" and was working to get in touch with Snowden and establish the best course of action.
Finally, a more gruesome possibility was posited by Snowden himself who said the Us government "could pay off the Triads" and have him killed while in Hong Kong.
This one is pretty tricky to answer. According to the original leaked slides, Prism is a Us government-run programme for accessing vast swathes of data from some of the world's biggest and most powerful technology companies, such as Apple and Google.
The slides suggest Prism is a programme giving NSA operatives direct access to the servers of these companies, giving them unfettered access to personal information of billions of people around the globe.
Subsequent reports suggested Prism is simply a tool for analysing this vast amount of data or a tool which operates by intercepting the data coming from and going to the servers, a theory posited following strong denials by the tech companies involved.
The slides however suggests that Prism is indeed a bespoke tool for accessing data directly from servers while there are other tools available to NSA operatives which can capture data while in transit.
Essentially the specifics are not known (and may never be) but we are likely to learn more in the coming weeks and months.
What information can Prism collect?
Pretty much anything that you post online. Use Gmail, Facebook, Skype, Outlook or Yahoo? Then it is likely you're online activities could be monitored by Prism. From emails and instant messages to voice-over-IP calls (such as Skype) and your search history on Google, operatives using Prism could build up an extensive portfolio on any online citizen.
Snowden in his interview with the Guardian said as long as he had a personal email address for someone, he would instigate a wiretap on their phone and begin monitoring their online activity, without the need for a warrant.
What companies are involved?
To date nine technology companies are involved in the Prism programme - (in order of date joined) Microsoft, Yahoo, Google, Facebook, PalTalk, YouTube, Skype, AOL, Apple.
According to the slides Dropbox was/is going to be included in the programme very soon. Reports suggest that Twitter was approached about the programme but declined to be involved.
All companies listed have denied involvement with the programme, with some - including Apple - denying knowledge of its existence. Most have issued carefully worded statements which say they comply with all legal requests from the government but they don't give anyone unrestricted access to the data they store on their servers.
It is unclear if Prism requires consent of these companies in order to work.
Prism is in use by the NSA in the US and has been for seven years. However it is also alleged that the UK intelligence agency, Government Communications Headquarters (GCHQ) has been using the system since 2010 and that it has
GCHQ has become increasingly reliant on Prism, with the 197 reports generated in 2012 marking a 137% increase over previous years. Reports generated by GCHQ are normally passed on to MI5 or MI6.
Foreign Secretary William Hague has called allegations emanating from this revelation as "fanciful nonsense" and that "law-abiding" citizens had "nothing to fear" from the intelligence services, adding that GCHQ's operations were subject to stringent legal checks.