Which UK universities are producing today's business leaders?
Novuna Business Cash Flow unveils that Oxford and Cambridge are leading the entrepreneurial charge as lesser-known institutions take the spotlight, transforming the perception of academic incubators for the next generation of business pioneers.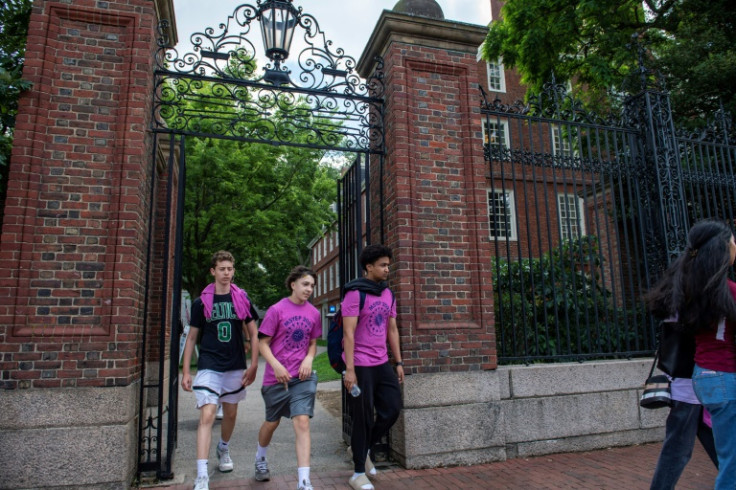 Within the halls of universities at the heart of the UK's intellectual scenery, a secret tapestry of innovation and entrepreneurship thrives.
Beyond their conventional duties as knowledge disseminators, these institutions are creating a new path by cultivating the ambitions of future business leaders who will transform sectors and economies. With data as their compass and drive as their driving force, UK institutions are defying tradition to become incubators of entrepreneurial brilliance, propelling a diverse cohort of students onto the road of business leadership.
In this light, Novuna Business Cash Flow, a financial services company, reviewed LinkedIn data of roughly 2.8 million alumni from 121 universities in an audacious move to map the world of budding business leaders, to know where they are truly coming from. The results paint a picture that blends renowned figures with unexpected entrepreneurial contenders.
Among the revelations, the University of Oxford, nestled in the heart of the Midlands, stands as a formidable force, securing the second spot in The Guardian's ranking for the best UK universities in 2023 ranking. The Novuna Business Cash Flow's data indicates that 5.16 per cent of its alumni, equivalent to 2,902 students, have embarked on the journey of founding their own companies between 2020 and 2022.
A stone's throw away, the University of Cambridge in the South East claims the third position, boasting 6.85 per cent of graduates turned business founders, translating to 4,374 student equivalents. The London School of Economics and Political Science solidifies its standing in fourth place, with 5.90 per cent of alumni venturing into entrepreneurship, supported by 3,456 student equivalents. Imperial College secures the fifth rank, contributing a 4.98 per cent slice of business leaders, with 1,682 student equivalents.
While Oxford and Cambridge stand strong in nurturing entrepreneurial spirits, lesser-known institutions like the University of Cumbria and Goldsmiths share the spotlight, showcasing that the entrepreneurial fervour isn't exclusive to prestigious institutions.
The vibrancy of London and the South is evident, with 75 per cent of the top 20 entrepreneurial UK universities hailing from these regions. However, deeper scrutiny unveils a more intricate narrative.
A deeper dive into the report discloses the regions that yield the highest number of company founders. London emerges as a powerhouse, boasting 3.54 per cent of alumni founders from 2020 to 2022, 21,570 student equivalents.
The South West follows suit with 2.64 per cent alumni founders, encompassing 5,320 student equivalents. The Southeast closely trails with 2.63 per cent alumni founders and a larger student equivalent of 10,008. Scotland enters the fray with 2.61 per cent alumni founders, accompanied by 6,204 student equivalents. Wales too makes its mark, contributing 2.41 per cent alumni founders, with 2,874 student equivalents.
Yet, beneath the surface, a story unfolds. According to Novuna Business Cash Flow, the North and Wales prove to be remarkable contenders when assessing institutions that have surged in producing founders from 2017-2019 to 2020-2022. In a space where most universities exhibit a decline in entrepreneurial activity, nine establishments buck the trend.
The University of Cambridge, already a prominent player, advances from 5.70 per cent alumni founders (2017-2019) to 6.85 per cent (2020-2022). The University of Cumbria in the North West leaps from 4.22 per cent to 5.10 per cent, welcoming 303 student equivalents into the fold.
University of Suffolk in the South East propels itself from 2.11 per cent to 2.91 per cent, accompanied by 175 new student founders. York St John University in Yorkshire solidifies its presence, holding steady at 2.77 per cent for both periods.
Liverpool John Moores University in the North West makes strides, rising from 1.73 per cent to 2.04 per cent, with 692 students taking the entrepreneurial plunge. University of Wales, Trinity Saint David in Wales showcases an ascent from 2.61 per cent to 2.87 per cent, adding 285 new student founders. The University of Chichester (South East), Wrexham Glyndwr University (Wales), and the University of Bolton (North West) contribute to this upward trend, each refining its place in the entrepreneurial ecosystem.
A closer examination finds that with the exception of Cambridge, all of the other top achievers were ranked 37th or lower by The Guardian.
As John Atkinson, Novuna Business Cash Flow's Head of Commercial Business, aptly puts it: "Our findings highlight that the entrepreneurial spirits are well and truly alive across a spectrum of universities, not just the usual top-tier suspects."
According to Atkinson, this trove of data offers a new vantage point for young minds charting their path towards leadership in the corporate world, inviting them to weigh their academic choices with a refreshed perspective.
© Copyright IBTimes 2023. All rights reserved.