How can data analytics drive decision-making and growth for British e-retail SMEs?
With a majority of retail stores going digital, businesses are faced with a large volume of data – and data analytics is providing evidence for SMEs to make educated decisions.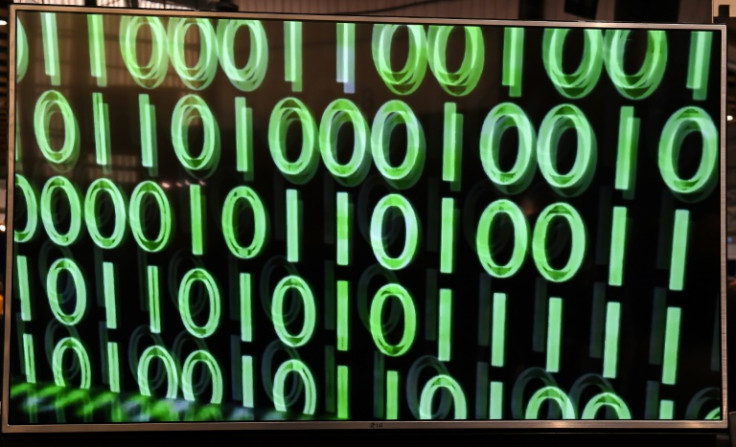 Data has become more accessible in this digital era so much that if businesses neglect data before formulating strategies and making decisions, they might miss out on available opportunities.
More than before, retail customers have moved online and part of this can be attributed to the challenges faced by consumers during the pandemic. Studies show that SMEs now generate digital data at an unmatched rate from social media marketing and online transactions. The increase in data flow over the past years has necessitated businesses to make systematic data-driven decisions.
Usually, decisions are made based on the intuition of professionals but given the large amount of data generated from online transactions, businesses need data analytics to be able to identify growth opportunities as well as gain insights into consumer preferences and behaviour.
In most countries, SMEs play a pivotal role in creating value via supply chains and are also a foundation for many industries. According to estimates by the Federation of Small Businesses (FSB), at the start of 2019, SMEs accounted for about 99.9 per cent of all businesses in the UK.
The report also shows that SMEs in the UK account for 60 per cent of employment and contribute to about 52 per cent of private sector turnover in the country. Furthermore, a report from Sage projected that SMEs will contribute to 51.9 per cent of the total business turnover in the UK economy by 2025, highlighting the promising and sizeable future anticipated for the sector.
With the rise of advanced technology, data is key for SMEs' growth. It is imperative to note that data-driven strategies are not only a competitive advantage for retail SMEs but also necessary for their survival in this competitive digital era.
At International Business Times UK, we will delve into how retail SMEs are positioning themselves for growth and opportunities by implementing data analytics to help in their decision-making.
Data analytics and data-driven decision making
Data has developed as a potent currency in the changing terrain of modern business, shaping strategy, driving innovation, and redefining success. The art of data analytics has grown to prominence in the huge and ever-growing digital ocean of information, revolutionising how British businesses make choices.
Firms, ranging from global enterprises to agile startups, are rapidly understanding the enormous benefit of data-driven decision-making in managing difficult obstacles, thriving on emerging opportunities, and charting a road toward sustainable growth.
Data analytics has been identified as one of the three important data pillars necessary for the success of global firms, hence it cannot be taken with levity by retail businesses that desire expansion and growth.
Data analytics is simply the process of collecting, analysing and interpreting a large set of data. E-commerce businesses particularly use data analytics to collect data about consumer behaviours to improve shoppers' experiences and also increase sales, among other things.
It is no secret that data is arguably the new oil in the present digital era. However, just like unrefined oil, data without analysis is almost useless to businesses if they do not know how to use or process it. When businesses arrive at decisions based on data, they can analyse trends and also make decisions for the future.
While it is sometimes good to follow instincts, the majority of business decisions should be backed up by facts, metrics, insights and initiatives that align with the aims and goals of the business that can serve as a backbone to the operations of the business.
Big data, which refers to large and complex data, is closely related to data analytics. Big data has received attention from businesses recently due to its promise of increased profitability and productivity. Some companies have successfully become drivers of big data. For example, Amazon uses data such as customers' addresses, names, search history and payment details to improve their customer relations. American Express also uses data to make accurate predictions about customers.
MIT School of Management professors, Erik Brynjolfsson, and Andrew McAfee, in a Wall Street Journal Article, reiterated the importance of being data-driven when they performed a study together with the MIT Center For Virtual Business. The study revealed that companies driven by data enjoy four per cent more productivity and six per cent higher profits
According to OECD, the impact of data-driven decision-making and data analytics on business performance happens mostly through five channels; developing new goods and services, promoting research and development, developing new organisational approaches, optimising production processes and improving existing practices significantly
Many organisations have reported measurable benefits from adopting data analytics. Magellan Pools revealed that adopting Big Data Analytics to promote their marketing led to an improvement of a 54-to-one ratio of sales to expenditure on media.
Due to their size, SMEs are often affected by changes. Business analytics offers the opportunity for business continuity during a crisis. Analysing data has proven to hold great potential for future-proofing decisions.
Why are retail SMEs holding back from data analytics?
Despite the competitive advantage that data analytics could bring, SMEs have not adopted it fully. A survey carried out by INE in the first quarter of 2022 showed that only 37.77 per cent of companies with about 10 employees employed Big Data in their organisations
A case study of 53 UK SMEs from 18 business sectors showed that the most popular data formats among SMEs ranged from Excel spreadsheets to structured data sets in JSON format. The study showed that although SMEs collect and store data, they need additional skills to carry out advanced data analysis.
Adopting data science technologies by SMEs requires investment and time before they can gain benefits from them. However, the study shows that small businesses are usually reluctant most of the time to invest in technologies if they do not foresee quick returns.
Open data is a fast-growing idea that attempts to make data generated by the government public and widely available. Despite this fact, the study recorded that there was relatively little awareness amongst SMEs of the availability of such data and the value of open data for their brands.
Overall, small businesses are lagging behind their bigger counterparts in using data for deep statistical analysis and predictive modelling
Many small and medium-sized enterprises are still reluctant to use big data analysis to make decisions. It should, however, be noted that to be a data-driven company, SMEs can start with smaller-scale data analysis.
Transforming data into business decisions and growth
According to a report by McKinsey Digital, using data analytics in a retail chain can boost the operating margin by about 60 per cent. In the retail industry, data translates to more understanding of consumer behaviour and how to attract more customers.
One key way through which data analytics has influenced growth in SMEs in the UK is its impact on customer insights. With data analytics, SMEs can understand consumer preferences and needs so they can deliver tailored experiences that can drive sales. This covers everything from buying behaviour to demographic information.
Apart from this, data generally enables businesses to identify popular trends so they can transform their product offerings as well, positioning them as key players in the industry
A report on the study of 500 medium-sized firms in the UK shows that firms that are in the top quartile of digital data use are about 13 per cent more productive than firms in the bottom quartile. The same study shows a positive relationship between data analysis and profitability measures like Return on Equity.
SMEs' profitability is usually impacted positively when data-driven decisions are made. Insights that can boost sales and decrease losses are made available. Decisions based on real figures rather than intuition and instinct are made logically and with great confidence.
The report by OECD on Data Analytics in SMEs revealed that big data can transform business operations by providing more accurate information about suppliers, customers and competitors, and ultimately use the data to make strategic decisions. The report also shows that data analytics help brands get insights from data sources, allowing for smoother communication of information and providing a foundation for data-driven strategies and decision-making.
The retail industry is one of the largest sectors in the world and businesses are always looking to gain a competitive edge in the industry. By maximising data-driven insights, SMEs can make decisions that will help them be a step ahead of competitors. It helps SMEs develop new data-based optimisation that could boost revenue.
Finally, e-retail SMEs use different social media platforms for online marketing and these tools usually generate data as online shoppers interact with the brand via these platforms. Analysing the data generated has proven to be useful to these SMEs in comparing their online business performances on different platforms including Twitter, Instagram and Facebook. The insights discovered are used to focus on the platform with the best performance and allow the SME to develop informed strategies to unsubscribe from the poor-performing platforms to reduce costs.
Final thoughts
The integration of data analytics by UK SMEs has transformed their growth trajectory. By maximising customer insights to provide personalised offerings, data analytics is now a vital driver of growth.
Implementing data-driven strategies will be beneficial for e-retail SMEs because it provides a solid foundation of data to make informed decisions, thereby facilitating efficiency and improved customer satisfaction, and ultimately boosting profitability.
Data analytics is a valuable tool for driving the success of SMEs, as well as a crucial tool for making informed decisions and sustainable future growth.
© Copyright IBTimes 2023. All rights reserved.