Amanda Nunes - net worth, Ronda Rousey rivalry and facts about the UFC star
All you need to know about the reigning women's bantamweight champion.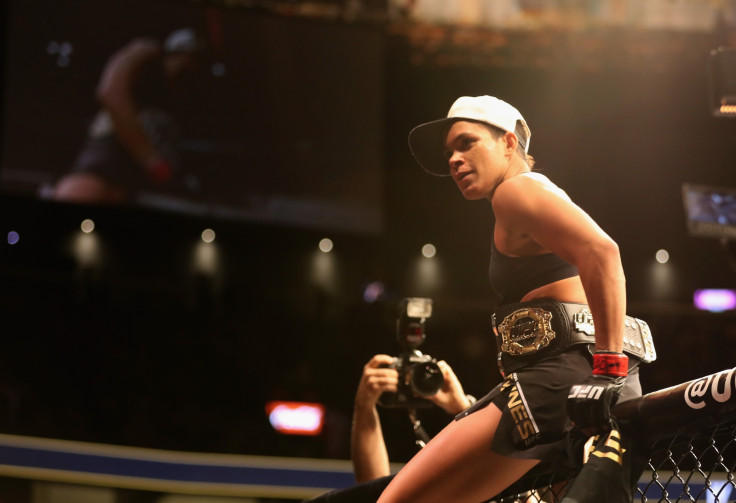 A lot has changed in the women's ranks of UFC over the past two years and Amanda Nunes is now its dominant force. In the space of nine months between late 2015 and the summer of 2016, the women's bantamweight title changed hands four times. Now, it is wrapped firmly around the waist of the Brazilian, who added knocking out Ronda Rousey to her list of accomplishments last December. Here is everything you need to know about "The Lioness".
Key facts about Amanda Nunes
Real name: Amanda Lourenço Nunes
Date of birth: 20 May 1988
Birthplace: Salvador, Bahia, Brazil
Fighting out of: Miami, Florida
Height: 5'8
Weight: 135lbs
Reach: 69.0" (175cm)
Record: 14 wins, 4 losses, 0 draws
Who is Amanda Nunes?
Nunes has immersed herself in the world of martial arts since the age of seven when she first took up karate. At 16, she took up jiu-jitsu at a local gym where she was the only female member and before long she became known as "leoa", the nickname she would stick with for the rest of her career.
Her MMA debut beckoned in March 2008 at Prime MMA Championship 2, where she suffered a first-round defeat but went on to win her next five fights in her native Brazil before knocking out Julia Budd on her Strikeforce debut in Tennessee in January 2011.
After a spell fighting with Invicta FC, Nunes made her UFC debut at UFC 163, knocking out Sheila Gaff inside one round in 2013. Her sole defeat in the octagon came against Cat Zingano a year later but since then, Nunes has put together five consecutive wins to rise to the summit.
Nunes holds a black belt in jiu-jitsu and a brown belt in judo. She is also the UFC's first openly gay world champion and has been in a relationship with fellow UFC fighter Nina Ansaroff, who competes as a straw weight, for the past four years.
What are Amanda Nunes' career highlights?
Nunes also became the UFC's first female Brazilian world champion when she beat Miesha Tate via submission in the opening round of their title clash at UFC 200. Tate had taken the title from Holly Holm just five months earlier in what turned out to be a thrilling year for the women's bantamweight title, but it took Nunes just three minutes and 16 seconds to force her opponent to tap out after locking on a fierce rear-naked chokehold.
After suffering her first career defeat to Holly Holm in November 2015, Ronda Rousey returned to action against Nunes at UFC 207 in December 2016. Rousey, previously one of the UFC's biggest draws and most feared female fighter, was overwhelmed by Nunes and was instantly rocked by the Brazilian's aggressive striking. It took her just 48 seconds to defend her title with Rousey's MMA future now in real doubt.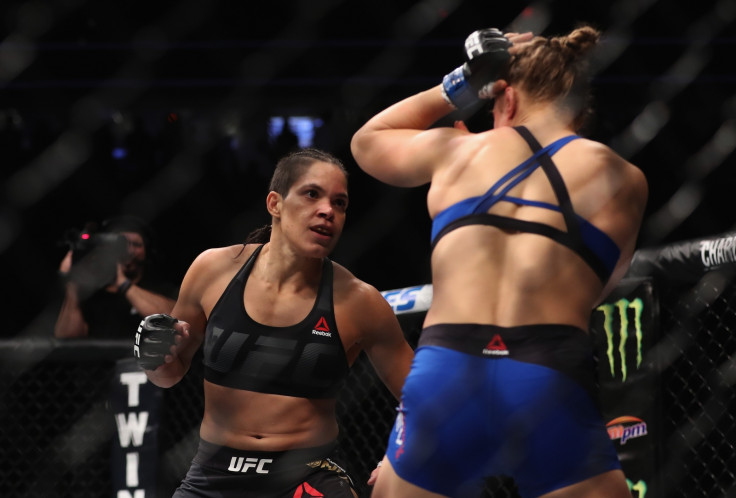 What is Amanda Nunes' net worth?
Nunes' net worth reportedly stood at $500,000 (£400,000) at the end of 2016.
What is Amanda Nunes' reach?
According to official UFC stats, Nunes boasts a reach of 69.0" (175cm).
What did Amanda Nunes say to Ronda Rousey?
In her post-fight press conference immediately after knocking out Rousey, Nunes was as assertive and aggressive as she had been in the octagon earlier that evening. "That's it for her, for sure, she is going to retire," Nunes said. "She can't take it anymore. If she wanted a rematch, it'd be the same thing." Nunes also posted a picture on Twitter of a woman pushing a baby in a pushchair, with Rousey's face imposed on the baby and her own imposed on the mother's.
Why did Amanda Nunes apologise to Ronda Rousey?
After the dust settled, Rousey apologised for the tirade, admitting emotions and adrenaline had got the better of her, adding: "Ronda is an amazing athlete and has done so much for this sport, especially for the women." Speaking to Fox Sports after the apology, Nunes added the overwhelming focus on Rousey and not her in the build-up to the fight had sparked her frustration.
"I was pissed off. I kept everything (inside). I was mad already. Imagine if I kept saying 'I'm mad, I'm mad', it's another level. After that fight, I blow up."
How much did Amanda Nunes earn for Ronda Rousey fight?
Nunes was promised $100,000 for the Rousey fight, picking up another $100,000 as a win bonus. Rousey meanwhile made thirty times that original amount despite having not fought in the previous 13 months, pocketing a cool $3m.
© Copyright IBTimes 2023. All rights reserved.