Born into a family with an outstanding boxing heritage, it should be of no surprise that Floyd Mayweather Jr is the sporting enigma that the world knows him to be. The American is one of the world's most recognisable personalities on the planet with his elusiveness in the ring, net worth and social media presence ensuring he dominates the new agenda even during periods of retirement.
Key facts about Floyd Mayweather
Full name: Floyd Joy Mayweather Jr
Date of birth: 24 February 1977
Birthplace: Grand Rapids, Michigan
Net worth: $340m
Height: 5 ft 8 in [173cm]
Weight: 150lbs
Reach: 72.0'' (183 cm)
Nickname: The Notorious
Record: 49 fights, 49 wins
Twitter: @FloydMayweather
Instagram: @floydmayweather
Facebook: Floyd Mayweather
Who is Floyd Mayweather?
Mayweather's dysfunctional upbringing saw his fight against adversity start at an early age. While his father sold drugs, his mother was an addict; a dynamic that dominated his childhood.
Floyd senior would later spend six months in a federal jail for a drugs trafficking offence. But initially at least, one thing Floyd junior had in common was an aptitude for boxing with uncles Roger and Jeff fighting professionally, while his dad lost to the great Sugar Ray Leonard in 1978.
Driven to boxing by troubles in his home life, Mayweather enjoyed a stunning spell in the amateur ranks developing a technique which would define much of his career. His defence became his outstanding characteristic; with opponents labelling him "Pretty Boy" such was his evasiveness.
An amateur record of 84-8 included winning the Golden Gloves championships three years out of four between 1993 and 1996. Such success would see him travel to the Olympics on home soil in Atlanta, where his career in the spotlight would begin in earnest.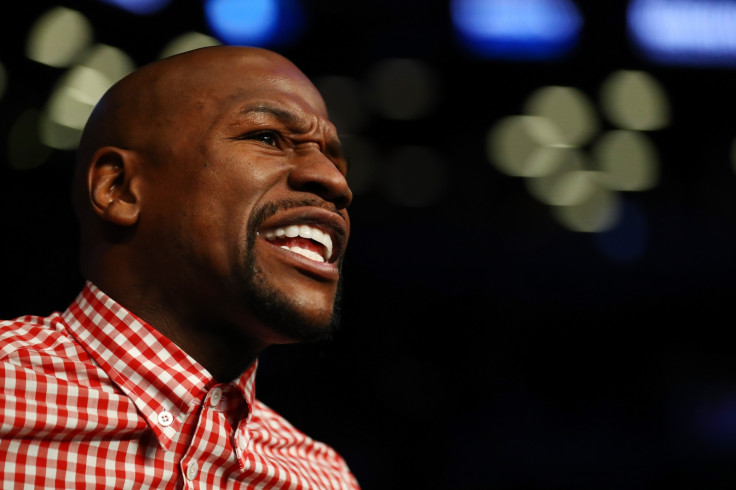 Floyd Mayweather's career highlights
Won bronze at Atlanta 1996 after reaching the semi-finals of the -57kg division. He lost to beaten finalists Serafim Todorov of Bulgaria, despite a protest by the United States team.
Just months after his Olympic success, he made his professional debut against Mexico's Roberto Apodaca, winning via knockout in the second round.
Claimed maiden world title two years on from his boxing bow in 1998, beating Genaro Hernandez to win the WBC super featherweight crown.
Became a two-weight world champion after moving up to lightweight, overcoming Arturo Gatti, before claiming the IBF and IBO welterweight champion two fights later against Zab Judah.
Now a PPV mainstay in Las Vegas, Mayweather beat a string of stellar names including Oscar de la Hoya, Ricky Hatton, Juan Manuel Marquez and Shane Mosley.
Broke PPV, box office and broadcast records after beating Manny Pacquiao, in one of the most eagerly anticipated fights of the century.
Dominated Andre Berto in September 2015 to remain undefeated after 49 fights; drawing level with Rocky Marciano. The American retired for a third time after the bout.
What is Floyd Mayweather's net worth?
Following 20 years as one of boxing's outstanding competitors and most marketable fighters, Mayweather has build a vast fortune. According to The Richest, he is worth an estimated €340m (£288m, $360m). In 2012, 2013 and 2014 he was listed by Forbes as the world's highest paid athlete.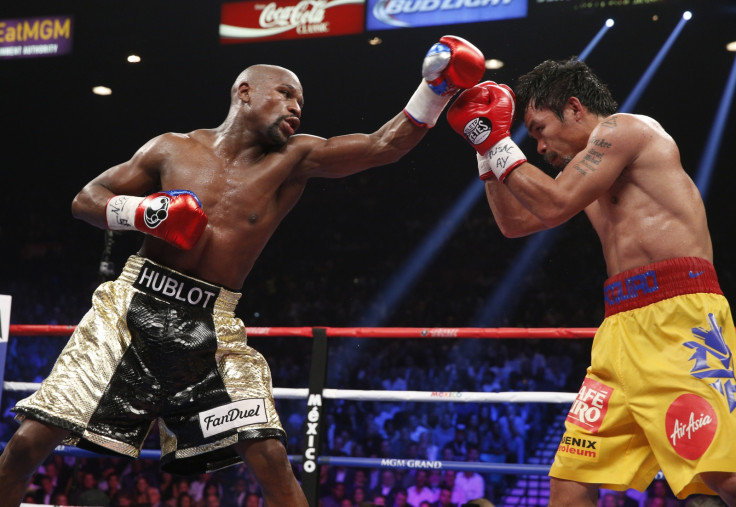 Who is Floyd Mayweather's next opponent?
Mayweather has yet to confirm whether he will come out of retirement following his victory over Andre Berto. He is being strongly linked with a fight with Ultimate Fighting Championship superstar Conor McGregor but at the time of writing terms are yet to be agreed.
When is Floyd Mayweather next fighting Manny Paquiao?
Following a disappointing fight in which Mayweather won by a unanimous points decision, Pacquiao has been craving a second chance to put the record straight. The Filipino has come out of retirement in an effort to pursue the bout, but Mayweather appears unwilling to meet his great rival halfway.
Why does Floyd Mayweather have no endorsements?
With such an enormous public profile and a global reach, on paper Mayweather is a marketing dream. But it is his reputation away from the ring that means he possesses no third-party endorsements or sponsorship deals.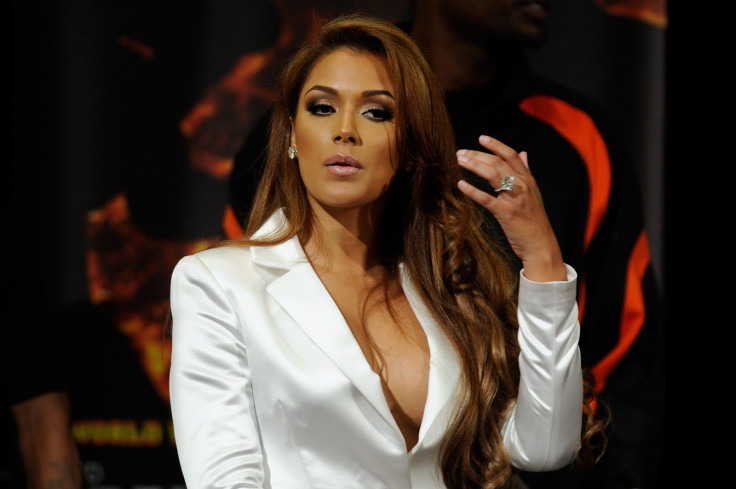 Much of that is down to having pleaded guilty to domestic abuse on three separate occasions, serving two months in jail as a result in 2012. Mayweather also pleaded guilty or was found guilty of the same offence in 2001, 2002 and 2003 – and was punished with house arrest and suspended sentences behind bars.
Furthermore, Mayweather has on many occasions used racist and homophobic language, particularly towards Pacquiao. He also pledged public support for Ray Rice, the former NFL player who was banned for two matches for assaulting partner Janay Palmer in 2014. But above all else, it is Mayweather's lack of remorse and failure to apologise which makes him deeply unpopular with the common man.
Who is Floyd Mayweather married to?
Despite having previously been engaged Mayweather has never been married. He broke up with then-fiancée Shantel Jackson after the boxer alleged she underwent an abortion without his knowledge. Mayweather has since dated Doralie Medina but the pair are no longer together.