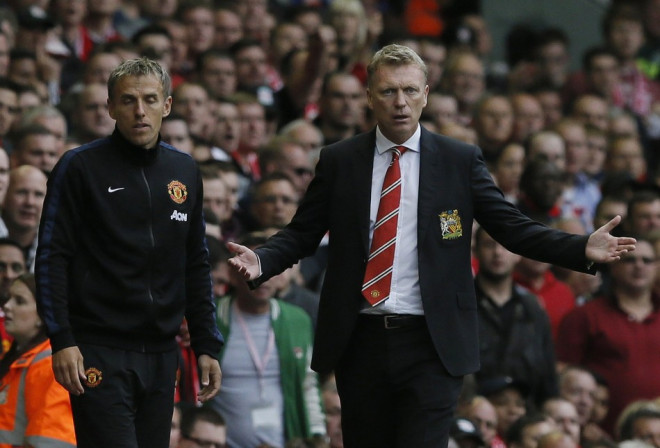 Delete as applicable: David Moyes is the worst / best choice Manchester United could have made to replace Sir Alex Ferguson. Moyes combines a passion for the game / lack of big match experience with a knack for getting the best out of players / knack of winding players up the wrong way. He's a genius – just give him time / he is utterly useless – sack him now. Added to which – he looks like a gargoyle / added to which – he looks like a gargoyle/Gollum.
Writing before Saturday's 4-1 home victory over Aston Villa, and following the pitiful home defeat to our cross-town rivals, I was one of the glory-hunting armchair Reds who thought Moyes should be sacked forthwith. Now, like many others, I want him to stay (unless, as seems plausible, we are demolished by Bayern Munich in the Champions League quarter-final first leg on Tuesday night). In football, results are everything; inconsistency is part of the fun of being a fan.
Many years ago the satirical magazine Viz ran a spoof tabloid article calling for the then-England manager to be hanged for losing a match. After winning his next match he was hailed as an all-conquering God. If that seems far-fetched, check the back pages at this summer's World Cup as England compete in - and leave – the tournament. Roy Hodgson will, doubtless find himself demonised, deified and all points in between; all part of the job, as the job of a football journalist is to reflect, provoke and divide opinion.
Should David Moyes be given time to continue the great legacy / sort out the unholy mess left by his predecessor, Sir Alex Ferguson? Give him time. Give him until – ooh, roughly 9:30pm on Tuesday night. Then we'll decide. Until then, with a glorious 4-1 victory still fresh in the mind, all hail the Chosen One - but keep that banner ready for another fly-past.