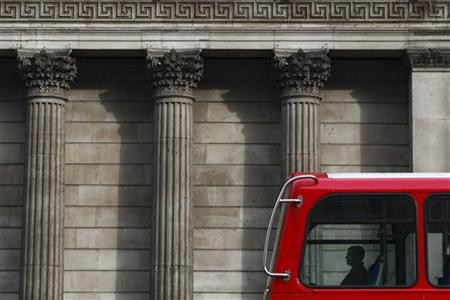 Next week will see the Bank of England make its latest decision on interest rates and could see Monetary Policy Committee members take a good look at the possibility of raising interest rates.
Interest rates have been held at a record low of 0.5 per cent since March of last year and have almost always been upheld unanimously by the nine-person MPC.
Last month however MPC member Andrew Sentence surprisingly argued for a rise in interest rates to 0.75 per cent, suggesting that he may be concerned that above-target inflation is more than just a temporary spike, as his colleagues seem to believe.
Despite Mr Sentence's apparent misgivings it is unlikely that he will sway the rest of the MPC into changing interest rates from 0.5 per cent when they meet next week.
Next week will also see the National Institute for Economic and Social Research provides its first estimate for overall GDP output for the second quarter. The figures will be the first GDP estimate published after the Office for National Statistics earlier this week bungled its publication of Q2 GDP and postponed the date of release to 12 July, citing "possible mistakes" in its calculations.
In addition the European Central Bank will be making its interest rate decision on Thursday, but with ongoing concerns about the financial state of eurozone countries no change is expected.