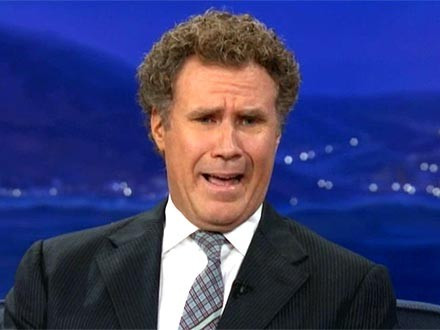 She has already been slated as a home-wrecker by disappointed fans, but now Will Ferrell has called Kristen Stewart a "trampire" for cheating on Robert Pattinson.
On TV chatshow, Conan, the Everything Must Go star made light of the Twilight actress's illicit affair with Snow White and the Huntsman director Rupert Sanders.
In a two-minute clip making the rounds online, the comedy actor jokingly offers his tears on behalf of all diehard Twilght fans.
"What they had was so special," the comedian says to Conan O'Brien while pretending to weep. "You don't even know what they had. They were in love, and she just threw it all away.
"I just don't know if there was anything I could have done to prevent it," he continues. "And I don't know what it means to the Twilight franchise. I just don't know."
Acting like a scorned lover he finally adds: "She is a trampire! That's what she is."
Although the audience cheer loudly, his jokes probably would not go down so well with Pattinson, who is reportedly licking his wounds at Reese Witherspoon's remote Californian ranch.
A source told People magazine: "Rob is beyond devastated. He's so heartbroken. He's shocked she could hurt him and humiliate him this way."