Will surrendered Congolese warlord 'Gédéon' Kyungu Mutanga avoid his life sentence?
Local rights group fears the militia leader might have received an amnesty in a deal to turn himself in.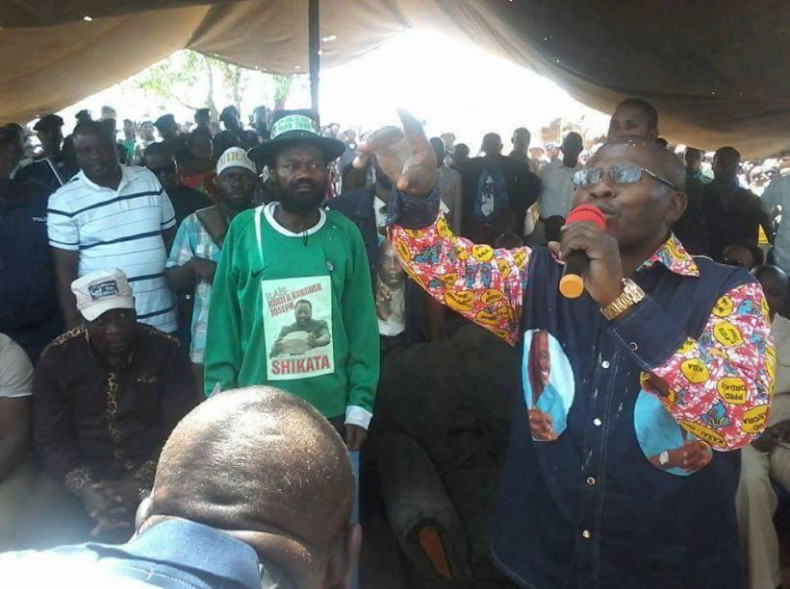 Days after Congolese warlord Gédéon Kyungu Mutanga's staged surrender to the authorities of the Democratic Republic of Congo (DRC), a rights group has questioned whether the former militia leader might have received an amnesty in a deal to turn his fighters and himself in.
After being handed a death sentence for war crimes, crimes against humanity, terrorism and insurgency in 2009, Mutanga escaped from the Kasapa prison in Lubumbashi two years later. On 12 October, Governor of Congo's Haut-Katanga province Jean-Claude Kazembe confirmed that Mutanga – also known as Gédéon – had surrendered.
Grey areas surrounding negotiations for his rendering have pushed a local rights group, Institut de recherche pour les droits humains (IRDH), to demand that criminal charges against Mutanga are not dropped, and that no amnesty is granted.
IBTimes UK looks at the man behind the headlines, and why his surrender is clouded in controversy.
Commandant Gédéon, head of a Mai-Mai militia
"Commandant Gédéon" was the head of a vigilante militia, made up of fighters from the Mai-Mai insurgent group, which were rife in the Katanga region since the end of 1990s.
The Mai-Mai guerrilla group had initially been asked to assist President Laurent Kabila – father to current President Joseph Kabila – to take power in 1996 and 1997 during the First Congo War, according to NGO Trial International. The guerrilla were armed by the Congolese authorities, under Kabila Snr's government, and assisted the state to combat the invasion of Rwanda-backed foreign and local armed forces who were occupying eastern Congo.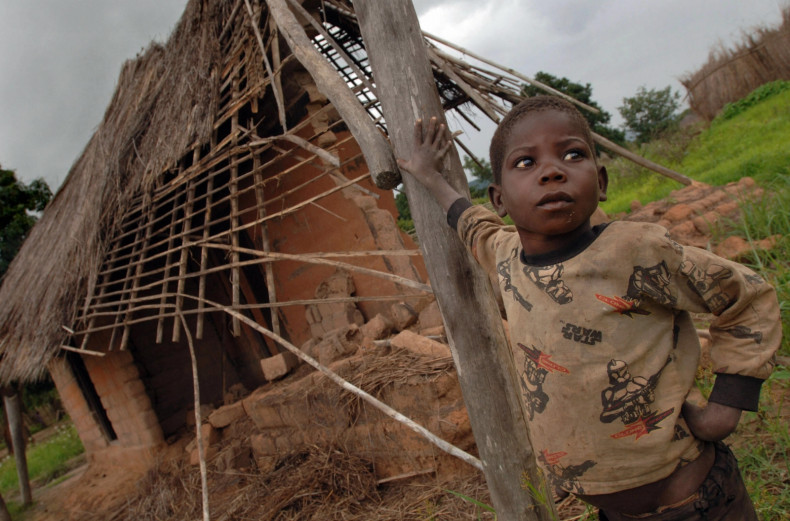 The guerrilla, who portrayed itself as a popular resistance against foreign armies, remained active after the war ended, although they were excluded from the so-called Lusaka Ceasefire in 1999. At the end of the war, the militia started distancing itself from the Congolese Army. In 2005, the government began its disarmament operation of local and foreign armed groups active in the country, but despite threats and a state crackdown on those suspected of being or supporting the Mai-Mai, the group refused disarmament.
On 12 May 2006, Mutanga and some 150 Mai-Mai warriors – including 76 child soldiers –surrendered to peacekeepers of the United Nations mission in Congo (MONUC), before he was handed to the Congolese Armed Forces.
During the 2007 trial, individuals called to give evidence said that under Mutanga's command, the Mai-Mai were involved in armed attacks, murder, arbitrary executions, cannibalism, mutilation, rape and sexual slavery. The militia leader was sentenced to death in 2009.
From prison runaway to separatist leader
After a dramatic jailbreak in which his men opened fire on prison guards, Mutanga and his men simply vanished, in 2011.
Once free, the militia leader became close to the separatist Mai-Mai group known as Kata Katanga - or Bakata Katanga ('secede Katanga' or 'cut off Katanga' in Swahili). Part of the ongoing rebellion by a number of rebel groups, Kata Katanga say they are fighting for the creation of a separate state within Congo's cash cow, Katanga.
According to reports, the insurgents have pillaged resources and committed widespread violations against hundreds of civilians during brutal attacks on villages in parts of northern Katanga province, during which they allegedly forcibly recruited hundreds of children into their ranks and killed, raped, and mutilated civilians.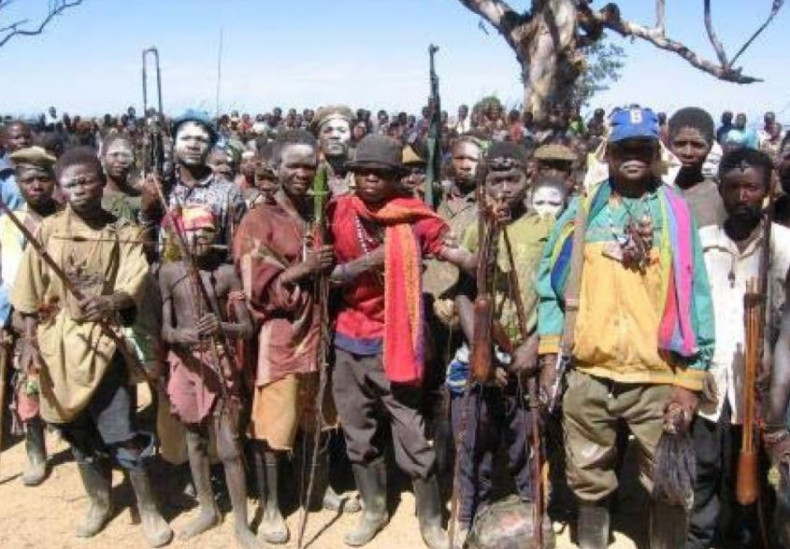 A 2013 United Nations Joint Human Rights Office (UNJHRO) investigation found that "at least 59 civilians, including four children, were killed during different attacks by Mai-Mai combatants between May 2012 and June 2013. During those attacks, at least 245 civilians, including seven children, were also victims of cruel, inhuman or degrading treatment and other violations of the right to physical integrity. This included the rape of at least 45 women, including five girls. Other human rights violations included the abduction and/or arbitrary or unlawful detention of at least 255 civilians, as well as the destruction, including burning, of houses or entire villages."
On 11 October, Mutanga and about 100 of his fighters turned themselves in at a ceremony in Malambwe – 70km, 43 miles from Lubumbashi. Governor Kazembe was quoted as saying that Gédéon's rendering was a result of extended negotiations to eradicate insecurity in the DRC's richest province. Mutanga said he and his fighters will enter the government's demobilisation and rehabilitation program.
Mutanga's controversial surrender
It remains unclear why Mutanga surrendered and whether his staged rendition was part of a deal with the authorities in which he had been promised amnesty. For now, the Congolese government has remained evasive on the issue – Kazembe is reported to have assured the former fugitives state protection, as Mutanga's surrender "proves that we can make peace without bloodshed".
While Mutanga was sentenced to death in 2009, no executions have been carried out in the DRC since a 2003 memorandum was imposed. His 2011 escape means that the former warlord never served his life sentence.
The IRDH, which fears charges against him may be dropped, has also questioned Mutanga's ties with politicians and high-ranking figures after the man appeared at his formal rendition ceremony, bearded and thinned, wearing a green T-shirt stamped with an effigy of President Kabila with the word: "Shikata" ("sit" or "stay" in Luba language). Mutanga did not hide his support to Kabila, who is accused of manoeuvring to remain in power beyond a two-term limit imposed by the constitution.
"If a person who has escaped from prison and has not served his sentence is found by the judicial authorities, that person still has a place in prison. In the case of Mr. Gédéon, he must face the full force of the law," Hubert Tshiswaka, director of the IRDH, is quoted as saying by Radio Okapi, the UN radio in the DRC.
"One must always note that, when talking of amnesty at the national level, we always exclude 'imprescriptible' crimes - crimes against humanity, war crimes, and genocide. In the case of Gédéon, he was convicted of crimes against humanity, and that is why I believe that the amnesty law can not apply (to him)."
In a Tweet, the UNJHRO said: "Re Gédéon: No amnesty for international crimes, no durable peace without justice for Gédéon's victims."
The government is yet to comment on Mutanga's fate.