Former Democratic Republic of Congo (DRC) vice-president, Jean-Pierre Bemba formally appealed against his conviction by the International Criminal Court (ICC), arguing his trial was "flawed".
The 53-year-old former warlord, was found guilty by the ICC of five charges of war crimes and crimes against humanity – six years after Bemba's trial opened.
On 21 June, he was handed an 18-year jail term for allowing his militia to commit mass murder, rape and pillage in the neighbouring nation of Central African Republic (CAR) between 2002 and 2003.
Bemba's defence team told AFP the former militia commander last week "filed an appeal against his conviction", claiming that his "trial, in fact, was a mistrial" because his rights had been infringed.
Defence lawyers: Trial was 'flawed'
Bemba founded the Congolese Liberation Movement (MLC) rebel group in 1998, ordering them to intervene in the CAR to topple a coup and prop-up former president Ange-Felix Patasse.
While Bemba was charged with two counts of crimes against humanity, involving murder and rape, as well as three counts of war crimes – murder, rape and pillaging – the court highlighted the militias' use of sexual violence as a weapon of war.
A record number of victims – 5,000 – were authorised to participate in the hearings at the ICC, during which prosecutors told the court that the warlord, who headed the MLC, "knew that the troops were committing crimes and did not take all necessary and reasonable measures within his power to prevent or repress their commission".
In the appeal, Bemba's lawyers argued the judges had misrepresented Bemba's command responsibility, adding that the court's "findings on effective control fall far outside established military doctrine and practice",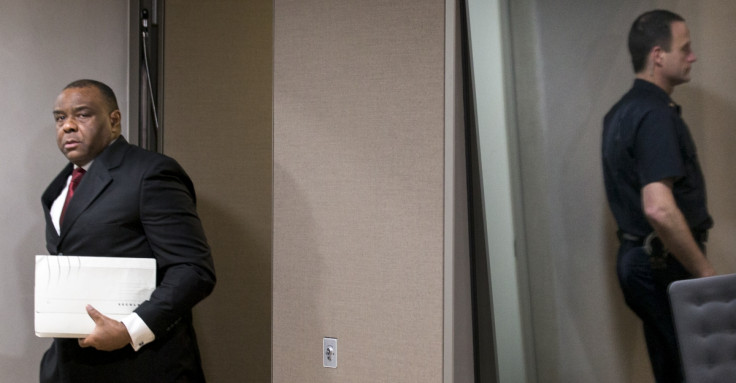 Highest-ranking official to be convicted by the ICC
Prosecutors had asked for a 25-year sentence, saying it would be justified by "the gravity of the offences committed by Mr Bemba and his degree of culpability".
However, judge Sylvia Steiner later announced an 18-year jail sentence adding that soldiers were behind "sadistic" rapes, murders and pillaging which involved "particular cruelty".
To date, the ex-rebel leader and former vice-president is the highest-ranking official to be convicted by the ICC. It is also the first time that somebody has been punished for crimes carried out by their subordinates.
Human rights groups, including the International Federation for Human Rights (FIDH) had welcomed the verdict, describing the court ruling as "historic".