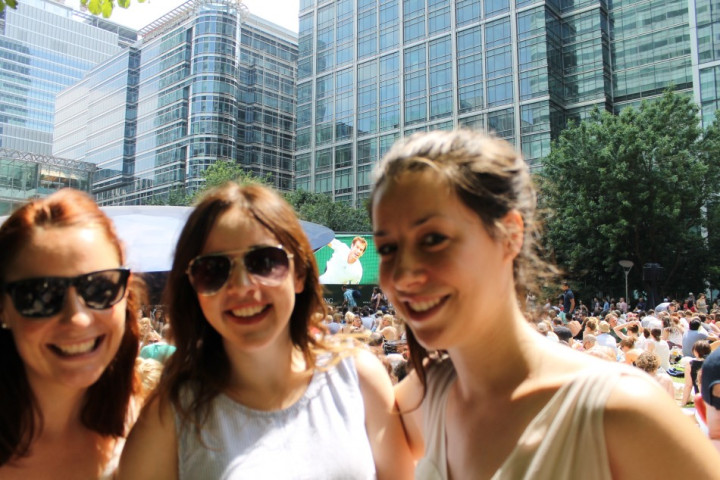 Murray mania hit the home of big business in London as tennis fans took over Canary Wharf from the suits on Sunday 7 July.
Thousands of people basked in the sunshine and sipped drinks as the action from Wimbledon was beamed on giant screens to a park in the business district of east London.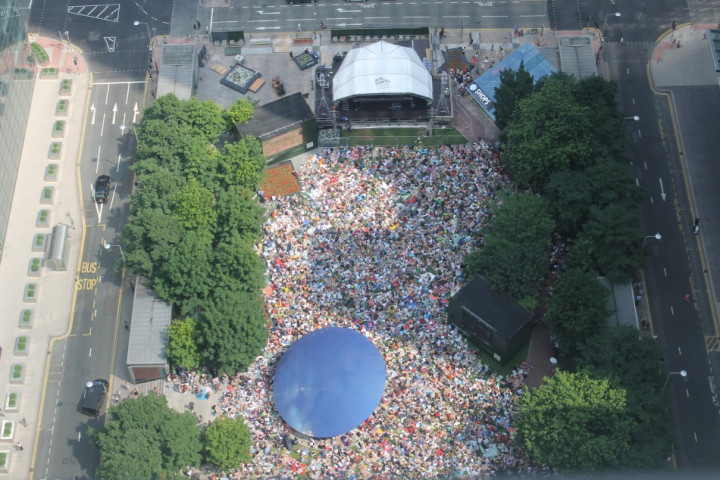 In scenes mirrored across the country, fans cheered on Andy Murray as he took on Novak Djokovic.
Murray, 26, was bidding to become the first British men's singles champion at Wimbledon for 77 years.
At Canary Wharf, some determined fans sat in bushes because there was no room on the grass. It was a flavour of how Murray's mission has grabbed the nation's attention.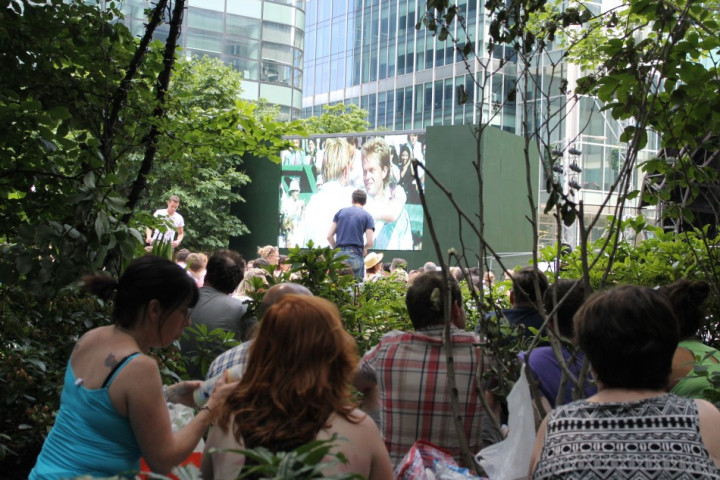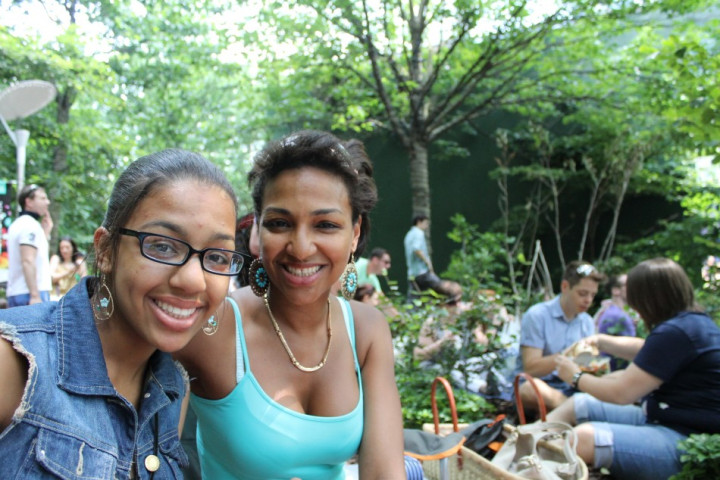 The weather played its part by providing perfect conditions for cheering on the Great British hope, who hails from Dunblane in Scotland.
On centre court, where Murray and Djokovic were slugging it out, the temperature hit a whopping 49 degrees celcius, said the BBC.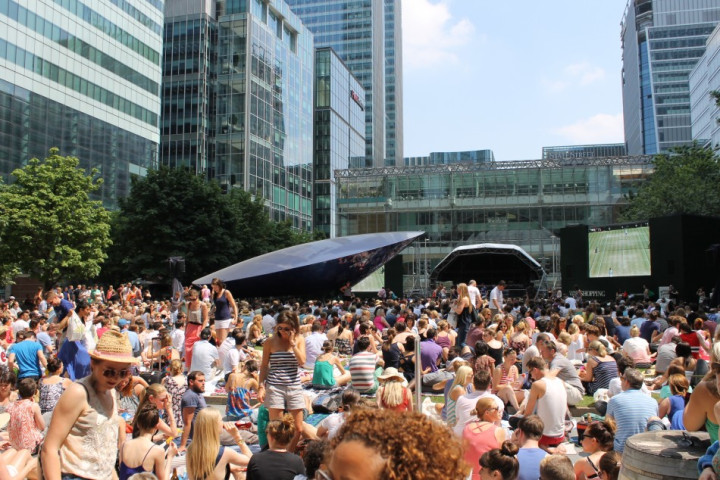 READ:
Tennis Wags face off at Wimbledon men's final
Inverdale creates Twitter storm with Bartoli jibe
Murray: Not even Wimbledon can compare to the Olympics
Men's singles Wimbledon final, Murray v Djokovic, where to watch live