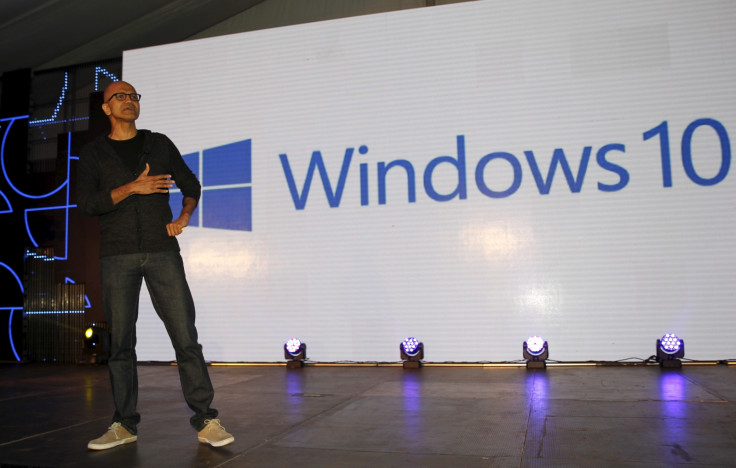 Microsoft Windows 10 operating system, which was released on 29 July, comes with a brand new web browser. The technology giant has claimed that the Edge browser is better and faster than Internet Explorer.
However, if you wish to work on the traditional Internet Explorer instead of Edge, follow the steps below:
How to detect and use Internet Explorer on Windows 10?
There are two methods, to find Internet Explorer in Windows 10.
Method 1: Via Cortana
Step 1: Say "Hey Cortana, open Internet Explorer"
Step 2: Users can also type in "Internet Explorer" in Cortana's search box, if not using voice commands
Method 2: Use conventional methods
Step 1: Type in "Internet Explorer" within the search box
Step 2: Right click Internet Explorer" in the Cortana/search window
Step 3: Select "Pin to Start" to add Internet Explorer as a tile on Start Menu
Step 4: Click "Pin to taskbar" to retain Internet Explorer on the taskbar
Step 5: Internet Explorer can be launched directly from the taskbar in future.
[Source: Windows Central].
Key features of Microsoft Edge: With its new web browser, Microsoft replaces the current Internet Explorer browser. Edge comes with Cortana integration, and users only need to highlight a word or phrase of interest and hold/right-click and then ask Cortana to obtain additional information about the topic.
As per a recent report published in Softpedia, Microsoft's program manager Greg Witworth (on Twitter), has stated that the Redmond-based company is working with instant message services company to enable WhatsApp Web support to Edge users. The report states that WhatsApp Web for Edge may be made available as an OS update; however there is no specific timeline provided for the launch of the service.