Microsoft has announced it has sold 40 million Windows 8 licences, despite manufacturers - and Microsoft itself - reporting less than spectacular sales.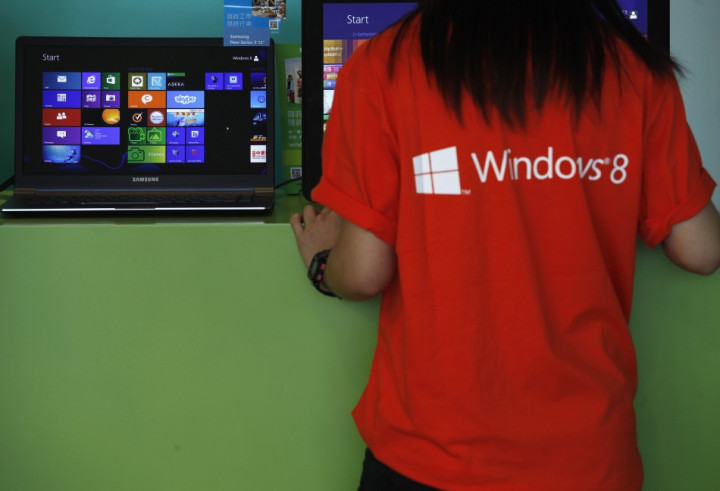 The milestone was announced by Tami Reller, who was recently promoted following after the surprise sacking of Windows chief Steven Sinfosky. Reller, who is now responsible for the business side of Windows, was addressing analysts and investors at the Credit Suisse 2012 Annual Technology Conference.
"The journey is just beginning, but I am pleased to announce today that we have sold 40 million Windows 8 licenses so far," Reller said.
Reller made the announcement one month after the launch of Windows 8, and she added that upgrades to Windows 8 were also surpassing Windows 7 figures for the same time period.
This goes some way to explaining the reports from manufacturers - and Microsoft itself - about lacklustre sales of Windows 8 PCs and laptops during the first couple of weeks they have been on sale.
Demand.
"Demand for Windows 8 is not that good right now," David Chang, Chief Financial Officer for Asustek Computers said recently.
Earlier this month, sources within Microsoft told Paul Thurrott that Windows 8 PCs were well below internal projections, and were described as disappointing.
According to the source who spoke to Thurrott, Microsoft blamed PC makers inability to deliver hardware which would entice consumers to buy a new laptop or PC.
This goes someway to explaining why Microsoft felt the need to produce the Surface tablet, which it claims shows off the best of what Windows 8 has to offer.
However, in the lead up to Christmas, manufacturers could be seeing an up turn in sales, with Black Friday helping to boost sales figures.
According to Global Equities Research analyst Trip Chowdhry, Sony, Dell and Acer all recorded healthy sales figures with some Microsoft store selling out of laptops from both Sony and Acer.
Apps
The lack of apps in the Windows Store is seen as another reason why Windows 8 laptops, tablets and PCs might be seeing slow sales.
The number of apps available in the Windows Store has doubled since it launched alongside Windows 8 last month. But, despite there being almost 10,000 apps available, a lot of major names are missing.
Facebook, Twitter and BBC iPlayer to name just three, are some of the major names which are absent from the Windows Store.
The 40 million milestone could be a real help to Microsoft in their efforts to persuade developers to create apps for Windows 8, and the Windows RT environment in particular.
Another aid to attracting developers is Microsoft's announcement that some apps have already crossed the $25,000 revenue mark with developers holding onto 80 percent of the revenue, which is more than the industry standard of 70 percent.
Problem
The problem for tablets and laptops using the Windows RT version of the OS is that it does not support any legacy programs, and therefore is severely limited in the amount of software available.
The Surface tablet is the most high-profile device running Windows RT and indications are that this problem with apps is leading people to delay purchasing it until the Pro version is released in the coming months.
Chowdhry and his team spoke to people in Microsoft's own stores during the sales last week:
"We spoke to no less than 30 people, who showed the most interest in Microsoft Surface RT, but did not make the purchase. 'We are going to wait for the Pro version of the Surface, as that will run on Intel Chips,' was the unanimous view we got."
It seems that the on-going global economic recession and the general lacklustre PC market is continuing to effect sales, despite the launch of Windows 8.
Despite the availability of Windows 8 touchscreen laptops for as little as £400, it seems consumers are still undecided about Windows 8 and whether it is worth the change.