Microsoft has officially launched Windows Phone 8, the latest version of its mobile phone operating system.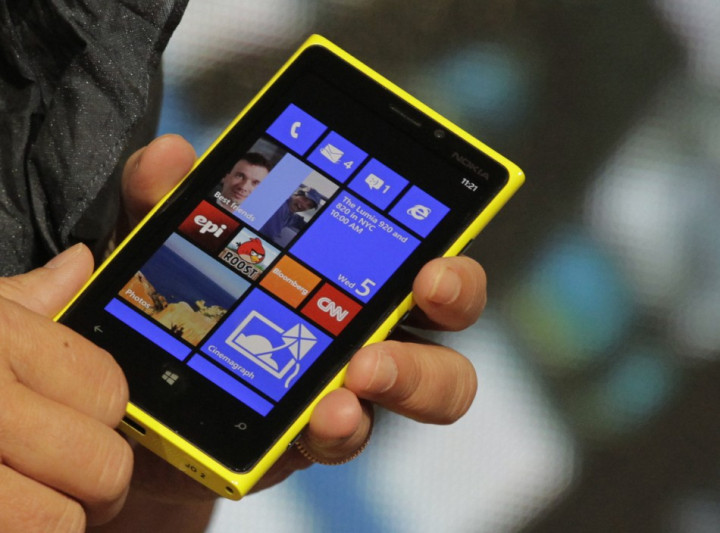 Microsoft will launch Windows Phone 8 smartphones in Europe this weekend, including phones from Nokia, Samsung and HTC.
Microsoft CEO Steve Ballmer and head of Windows Phone Joe Belfiore showcased the latest software at an event in San Francisco.
It has been a busy week for Ballmer and Microsoft, with the launch of Windows 8 last week, along with Microsoft's own tablet, the Surface.
First shown off back in June, Microsoft has been reticent about revealing too many details of the latest version of Windows Phone, though Nokia, HTC and Samsung have all launched phones which will use the operating system.
People currently using the Windows Phone operating system on smartphones will not be able to upgrade to the latest software, but will get some of the features in the Windows Phone 7.8 update.
Redesigned
Windows Phone 8 has been completely redesigned from the ground up, and now shares the same core code as Windows 8, making it easier for app developers to create apps for both platforms at once.
Other new features includes support for multi-core processors, multiple screen resolutions, offline maps, resizeable live tiles on your homescreen, NFC and mobile wallet.
At the presentation today Belfiore said that there are now 120,000 apps in the Windows Phone Marketplace, adding that of the top 50 apps from competing platforms, 46 of them are available on Windows Phone.
New Windows 8-optimised versions of Facebook, Twitter and Skype will be launched along with some other popular apps launching for the first time, including popular game Temple Run and restaurant review app Urbanspoon.
The new version of Skype for Windows Phone 8, is "always on", ready to receive calls but it does so without draining your battery or running its code in the background.
Belfiore also announced that all Windows Phone 8 devices would come with one year's ad-free subscription to internet music streaming service Pandora, though that service is only available to US residents.
Skydrive
All Windows Phone 8 users will also get 7GB of storage on Microsoft's cloud service called SkyDrive with all photos taken on your phone synced to all Windows tablets and PCs through SkyDrive.
Syncing is extended to music with WP8 auto syncing music and playlists with the new Xbox Music service.
The People Hub app has been updated too, with a new feature called Rooms. With Rooms you can group people together and share photos, lists, notes, and you will even be able to share some of the Rooms' features with people using other platforms, including Apple and Android.
Another new feature called Data Sense will help manage your monthly data allowance promising to get you 45 percent more data from your plan by compressing pages and auto-reducing background data usage.
Finally, Microsoft has added a feature for parents worried about giving their children unfettered access to their phones. Kids Corner allows parent to create a separate place on your phone that is just for your kids, letting them run apps, play games, listen to music and take pictures but with all the content previously added by the parent.
Kids Corner is accessed by swiping the lock screen from the right and doesn't require you to unlock the phone.
Phones
Nokia is one of Microsoft's main partners and it is launching a range of smartphones including the flagship Lumia 920 and the mid-range Lumia 820. The Lumia 920 will be available on EE from the 9 November and will work on the UK's first 4G network.
It will cost £49 up-front on a two-year £41-a-month contract.
Another partner is HTC, which has announced the Windows Phone 8X, which features a 4.3in display and the HTC Windows Phone 4S which features a 4in screen.
Samsung has also announced the Ativ S, which features a 4.6in display and comes in 16GB or 32GB versions. Another Samsung Windows Phone 8 device, called the Samsung Ativ Odyssey was mentioned during the presentation but no more details were mention.