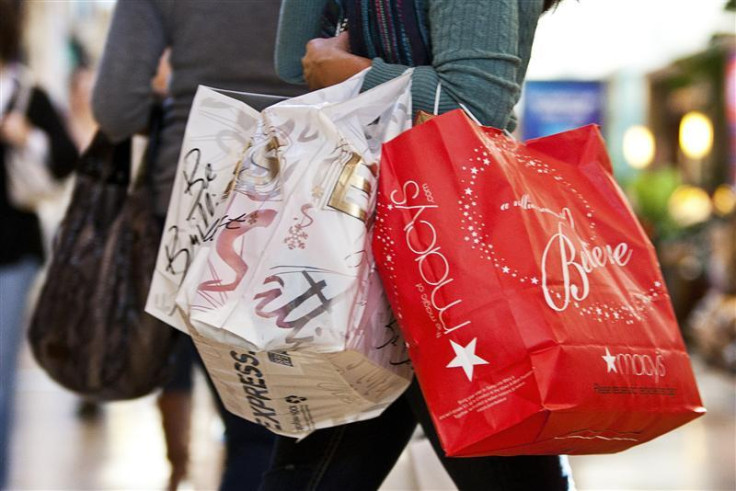 Britain's high streets have been swamped by bargain-hunting shoppers at the winter sales.
Harrods started its world-famous winter sale with chart-toppers Florence and the Machine playing to the crowds of bargain-grabbers.
Florence was dressed head-to-toe in Chanel as she belted out songs from her new album.
The pricey department store is offering discounts of as much as 70 per cent on some of its goods.
A black Lanvin Boucle coat that would have set you back a bank-busting £7,550 has dropped to just £3,750.
Or, if you're a budding professional chef, you can pick up a Wusthof 16-piece knife set for a mere £799, down from £1,129.
Next is also wooing customers with slashed prices, as is John Lewis, Amazon, Dorothy Perkins, Debenhams and many others.
Retailers Desperate for Boost from Sales Shoppers
Retailers are hoping that the last consumer push of the year will give them a much needed sales boost after gloomy retail sales figures in November.
Even before the sales started, traders were slashing their prices in a desperate bid to attract customers.
This means you could find an even better deal in the sales than you'd hoped.
"Retailers know they need to fight hard for every pound that's out there in the hope of attracting business which would otherwise go to their rivals," said Stephen Robertson, director general of the British Retail Consortium (BRC).
The BRC were optimistic ahead of Christmas as footfall on the high street rose by 2.3 per cent.
According to Moneysupermarket, 12 percent said of those surveyed said they would be shopping online to take advantage of the winter offers. Eight percent said they would be braving the high street hustle and bustle.
In November, retail sales figure showed that the average weekly spend online was £787.9 million.
Figures from Shopow.co.uk, a retail search engine, forecast that online spending for December 27 alone will reach £367.8million.
Another sign of hope is sales figures for department store John Lewis. They shot up by 21 percent ahead of Christmas.
Some cities have seen large numbers already. Cardiff had 200,000 shoppers descend on the St David's shopping centre on Boxing Day.
"It's been really busy in the centre and the buzz started early," a spokesperson for the centre told WalesOnline.
"There was a real buzz in the centre from the word go and people were waiting for stores to open."