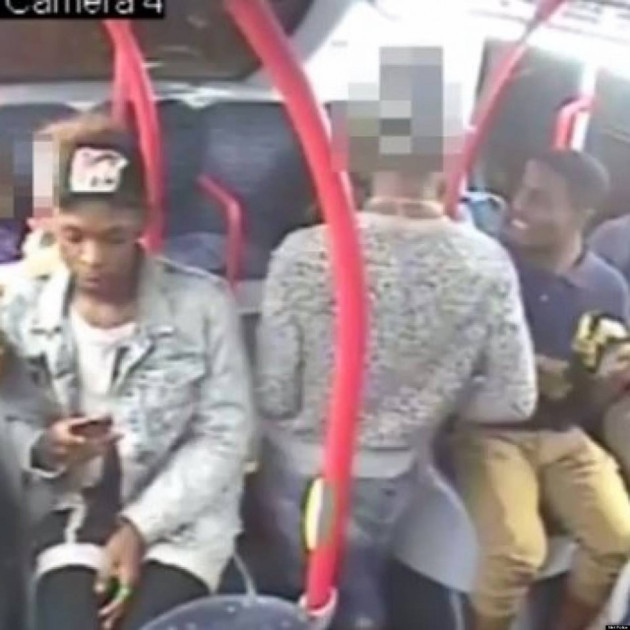 A 22-year-old woman was kicked in the stomach and knocked unconscious in a random attack on a London bus.
The whole incident aboard the bus in Lambeth Road, southeast London, was caught on CCTV.
The victim was on the 344 bus which was travelling towards Clapham Junction when five men got on.
The men headed to the back of the bus where the young woman was sitting, and "words were exchanged" about what she was wearing, according to police.
In the security video, one man moves to another seat to talk to the woman before pouring a drink over her head and pulling her hair.
When she gets up to protest, the man pushes her and kicks her in the stomach. She falls to the floor and is knocked unconscious.
The men then get off the bus and were seen heading in the direction of Lambeth Walk.
The woman was treated at St Thomas' Hospital with a head injury and discharged.
DC Kyla Mulley of Lambeth CID said: "This was a shocking attack on a young woman, prompted by nothing more than a brief exchange of words. It is vital we track down this man and hold him to account for his behaviour.
"I am also keen to speak with other members of the group, who would be able to assist the investigation."