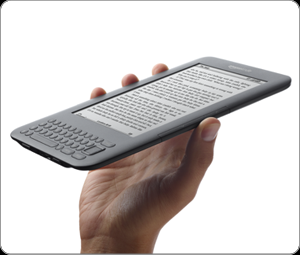 An annual Digital Entertainment survey studying consumer behaviour commissioned by the law firm Wiggin, has discovered that a significant proportion of women over the age of 35 are illegally downloading e-books.
Based on a poll of 1,959 consumers, the report discovered that compared to the average one in 20 women who admit to illegally downloading music, one in eight admit to illegally downloading e-books.
The report indicated that the trend of older women illegally downloading the files has been on a gradual rise since the introduction of Apple's iPad and Amazon's Kindle.
The discovery comes after the Publishers Association recently revealed that sales of e-books have actually declined by almost three percent since last year.
Traditionally viewed as a "safe" group that generally maintains a low crime rate, the news has set alarm bells ringing for several of the major publishing houses -- many of which have taken the revelation as a potential warning sign that the e-book industry could soon suffer the same mass-piracy issues plaguing the music industry.
In a meeting with the Telegraph, chief executive of the Publishers Association Richard Mollet highlighted the potential danger illegal downloads that ignore copyright law could have on the industry:
"The innovation in the digital marketplace and the strength of British publishers' export performance is only possible because of the robust and flexible copyright framework which underpins the UK creative industries.
"Copyright ensures that authors, writers and researchers get rewarded for their talent and expertise, and that the publishers who support them see a return on their investment - particularly in their digital infrastructure."