A cinema in Texas has incurred the wrath of men with a particular sense of masculinity and equality, by daring to hold a women-only screening of Wonder Woman.
The Alamo Drafthouse theatre in Austin announced it would be celebrating DC's big screen adaptation of the iconic comic book superheroine, played by Gal Gadot, "by embracing girl power" with the two sold-out special screenings.
A statement advertising the event on the theatre's website reads: "Apologies, gentlemen, but we're...saying 'No Guys Allowed' for one special night at the Alamo Ritz. And when we say 'People Who Identify As Women Only,' we mean it. Everyone working at this screening — venue staff, projectionist, and culinary team — will be female."
But despite there being only eight of around 130 superhero and comic book films featuring solo female protagonists since 1920, certain corners of social media have been compelled to make their angry male voice heard.
"Does this mean Drafthouse will have a men's only screening of Man of Steel or The Terminator? Hell maybe even Escape From New York or Demolition Man?" asked Kenny Marshall on Facebook.
"No!", came the answer from staff.
Another riled male commentator added: "Apparently "equality" is only selective nowadays.... How about a "men's only" showing of a movie or is that not how equality works?"
In a firm response, the picture house replied: "This has zip to do with equality. This is a celebration of a character that's meant a great deal to many women since 1940".
Other potential customers pledged support for the "amazing venue", with Cody Leitholt offering some advice to the affronted men, including one on Twitter who suggested the venue should be "sued" for discrimination.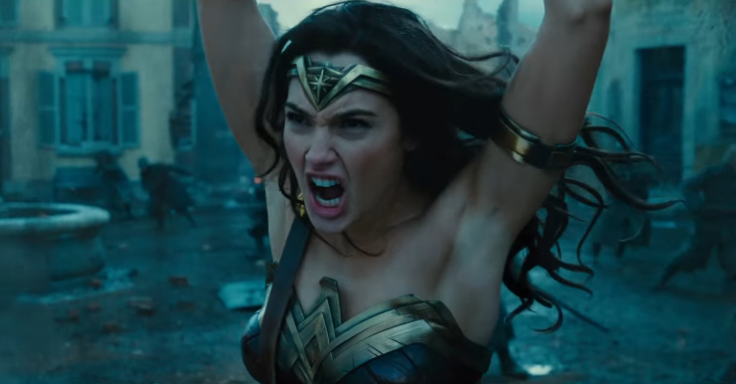 "Bemoaning gentlemen: Women are paying to voluntarily remove themselves from your company for an evening," Leitholt began.
"Maybe your focus should go beyond the business that's facilitating this and be directed towards the nearest mirror."
Further screenings planned in fightback against trolls
Beyond the hate comments on social media, the Drafthouse theater company has said it now plans to expand the idea to its other 26 locations following the commercial success of the venture.
Creative Manager Morgan Hendrix told Mashable that "providing an experience where women truly reign supreme has incurred the wrath of trolls only serves to deepen our belief that we're doing something right.
As a result, we will be expanding this program across the country and inviting women everywhere to join us as we celebrate this iconic superheroine in our theaters."
Wonder Woman caused similar controversy when it was announced the character was "obviously" a lesbian, given that she came from a planet solely inhabited by females.
The film hits US theatres on May 25, and is set for a UK release on June 1.