Ariana Grande sets date for star-studded fundraiser concert for 'incredibly brave' Manchester
Singer tipped for return just weeks after suicide bomb attack left 22 dead at her Manchester concert.
Pop star Ariana Grande could make her defiant return to Manchester as soon as June 4, amid reports she plans to headline a fundraising concert for victims of the suicide bombing after her Manchester Arena show on Monday (22 May).
The 23-year-old is said to be working alongside manager Scooter Braun to gather a host of chart-topping names for the concert, set to be held at one of four arenas in the city.
An insider told TMZ that events promoter Live Nation will organise the event, with all proceeds going to the victims and their families.
The news comes after the former Disney star, now famed for pop hits including Side to Side, took to Twitter on Friday (26 May) to confirm she would be returning to the "incredibly brave" city of Manchester.
In a heartfelt message to fans, she promised "we won't let hate win" following the atrocity, adding "my heart, prayers and deepest condolences are with the victims of the Manchester Attack and their loved ones."
Detectives investigating the bombing say have "got hold of a large part of the network" suspected of assisting Salman Abedi in carrying out the blast, which claimed the lives of numerous children, including 8-year-old Saffie Rose Roussos.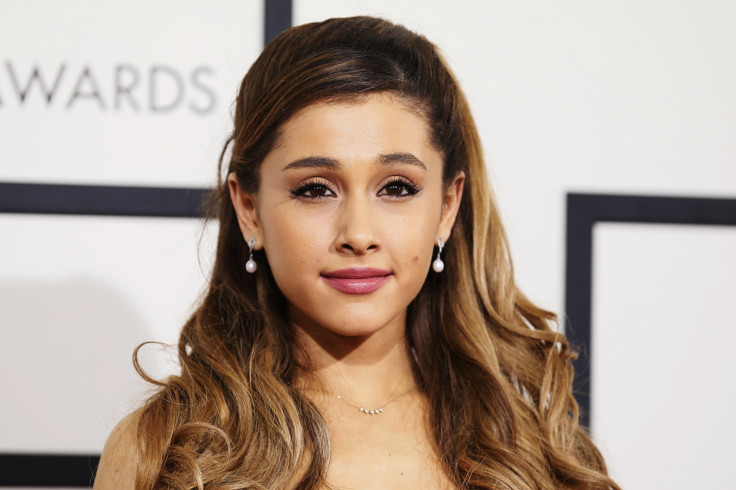 Britain's top counter-terrorism officer, Mark Rowley, added on Friday that "very significant arrests and some significant finds had been made".
As a consequence, the UK terror threat level was on Saturday reduced from critical to severe.
Ariana Grande statement
My heart, prayers and deepest condolences are with the victims of the Manchester Attack and their loved ones.
There is nothing I or anyone can do to take away the pain you are feeling or to make this better.
However, I extend my hand and heart and everything I possibly can give to you and yours, should you want or need my help in any way.
The only thing we can do now is choose how we let this affect us and how we live our lives from here on out.
I have been thinking of my fans, and of you all, non stop over the past week.
The way you have handled all of this has been more inspiring and made me more proud than you'll ever know.
The compassion, kindness, love, strength and oneness that you've shown one another this past week is the exact opposite of the heinous intentions it must take to pull of something as evil as what happened Monday.
YOU are the opposite.
I am sorry for the pain and fear that you must be feeling and for the trauma that you, too, must be experiencing.
We will never be able to understand why events like this take place because it is not in our nature, which is why we shouldn't recoil.
We will not quit or operate in fear.
We won't let this divide us.
We won't let hate win.
I don't want to go the rest of the year without being able to see and hold and uplift my fans, the same way they continue to uplift me.
Our response to this violence must be to come closer together, to help each other, to love more, to sing louder and to live more kindly and generously than we did before.
I'll be returning to the incredibly brave city of Manchester to spend time with my fans and to have a benefit concert in honor of and to raise money for the victims and their families.
I want to thank my fellow musicians and friends for reaching out to be a part of our expression of love for Manchester.
I will have details to share with you as soon as everything is confirmed.
From the day we started putting the Dangerous Woman Tour together, I said that this show, more than anything else, was intended to be a safe place for my fans. A place for them to escape, to celebrate, to heal, to feel safe and to be themselves. To meet their friends they've made online. To express themselves.
This will not change that.
When you look into the audience at my shows, you see a beautiful, diverse, pure, happy crowd.
Thousands of people, incredibly different, all there for the same reason, music.
Music is something that everyone on Earth can share.
Music is meant to heal us, to bring us together, to make us happy.
So that is what it will continue to do for us.
We will continue in honor of the ones we lost, their loved ones, my fans and all affected by this tragedy.
They will be on my mind and in my heart everyday and I will think of them with everything I do for the rest of my life.
Ari
Ariana Grande's representatives have not responded to a request for comment.
© Copyright IBTimes 2023. All rights reserved.