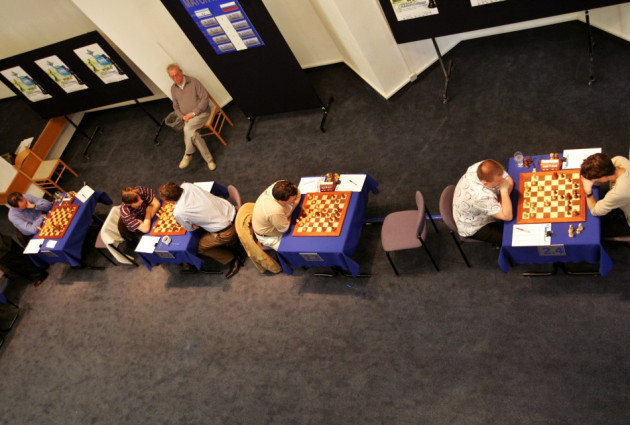 The Round1 of the 2013 World Chess Team Championship will start at Limak Limra Hotel in Antalya, Turkey, on Monday.
Where to Watch Live
The play starts at 1pm GMT at Limak Limra Hotel Antalya, Turkey. Live coverage of Round 1 will be available on the World Chess Team Championship's official website.
Overview
The tournament will see 10 nations taking part, nine of which have been selected by the FIDE while the final team is nominated by the FIDE president. Azerbaijan has been selected for this year's World Chess Team Championship by the governing body's chief.
Each team will consist of five players and a coach. Out of these five players, the team needs to have a reserve player and a captain.
The tournament will see nine rounds being played. Each team will play against the remaining teams and this will continue for nine rounds.
The point system would be similar to that of the FIDE Olympiad as the winner of each match would get two points, while a draw would result in one point and a loss is scored as 0 points. After the end of nine rounds, the team with the highest points will be declared the winner.
If there is a tie between two teams, the winner will then be decided by a tiebreaker. The top three teams will be awarded Gold, Silver and Bronze medals respectively.
According to FIDE, the following Federations are entitled to send a team:
1. Armenia (Winner 2011)
2. Russia (2012 Olympiad)
3. Ukraine (2012 Olympiad)
4. Netherlands (2012 Olympiad)
5. Germany (European Qualifier)
6. United States of America (American (Qualifier)
7. China (Asian Qualifier)
8. Egypt (African Qualifier)
9. Turkey (Host Country)
10. Azerbaijan (FIDE President's Nomination)