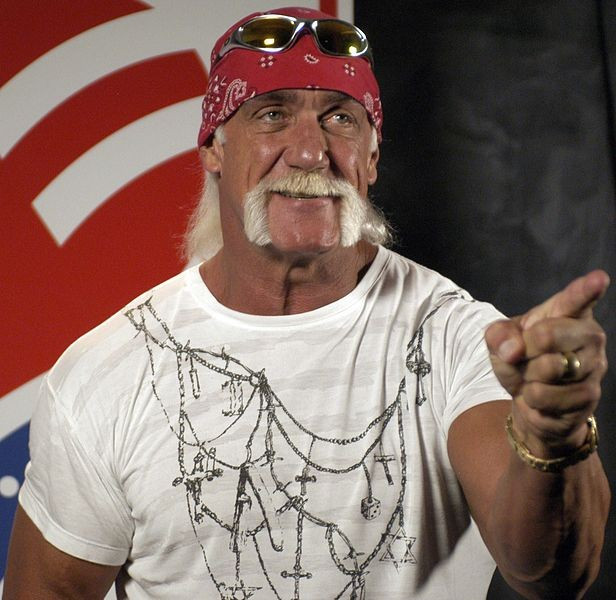 If team USA were struggling to find their winning sprit ahead of their world cup clash with Germany, Hulk Hogan may have given them the boost they need.
The WWE star has done his part to pump of his America's football team by giving fans and the players a pep-talk.
In a 50-second message posted online, the 60-year-old wrestler insists that USA will 'pound' their rivals to the ground when they meet on the pitch.
"So pumped up about the men's USA soccer team" he says. "Good luck Germany when the men's US soccer team pound you down to the ground.
He adds: "I guess all I have to say: USA is the greatest country in the world. The USA men's soccer team is going to wipe out Germany, and by the way, what you going to do, Germany, when the men's USA soccer team runs wild on you?"
And it looks like Hollywood actor Will Ferrell is also getting in on the pep-talk action.
The Anchorman star told fans gathered in Recife that he will also be lacing up for the decisive match and vowed to: "bite every tournament player if I have to."
"I'm not going to lie to you I'm not in the best shape but I am going to try my best to live up to the spirit of this American team," he said.
A draw would guarantee Team USA a spot in the final 16 while a win would see them top the group.
Progress from the group stages would match USA's best ever showing at the World Cup, after making it to the knockout stages in 1994 and 2010.