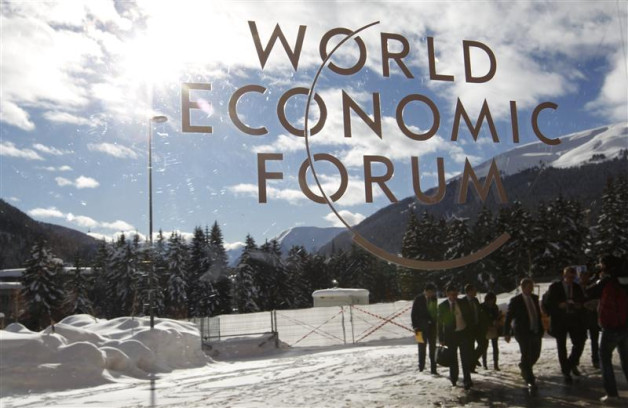 Positive signals from the eurozone and allayed fears of "fiscal cliff" in the US economy have lifted the global economic confidence, according to a poll published by the World Economic Forum ahead of its annual meeting in Davos-Klosters.
Confidence in the state of global economy recovered to 0.43 in the first quarter of 2013 from 0.38 recorded in the final quarter of 2012, showed the survey which covered 390 experts. It is the second highest level of economic confidence since the index began seven quarters ago.
Regionally, the higher confidence was most marked in North America followed by Europe and Asia.
The index is measured in a scale of zero to one and is calculated by taking the average of all values assigned to each response. While a reading of zero represents "not at all confident", an index level of one shows "strong confidence".
"The first Economic Confidence Index result of 2013 gives us some cause for optimism, but the figure is still in negative territory overall. We still need dynamic leadership to drive the economy ahead and overcome challenges," said Martina Gmür, Senior Director of the Forum's Network of Global Agenda Councils.
The survey also showed that the fears of a global economic slowdown declined to the lowest level in the first quarter with just 46 percent of the respondents expecting a financial shock which is five percent lower than a quarter ago and 20 points down from half a year ago.
The ability of the world to overcome the social, geopolitical, environmental or technological disturbances remains stable though 51 percent of the respondents lacked confidence in global governance and 45 percent in global cooperation.
Over 2,500 participants including nearly 50 heads of state and more than 1,500 business leaders are expected to gather at the annual meeting which is convening under the theme "Resilient Dynamism" from 23 to 27 January.