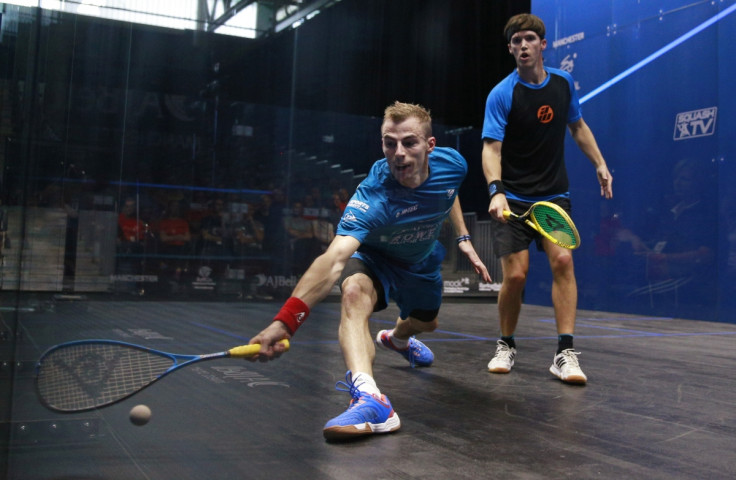 The World Squash Federation has strongly criticised six countries for "banding together" and withdrawing from its Men's World Team Championships over security fears. The championship is scheduled to kick off on 12 December in Cairo.
England has joined five other countries - France, Germany, Finland, Canada and the US in pulling out of the team event after the Foreign Office said it considered Egypt to have a "high threat from terrorism." The WSF however described the reasons behind the decision to "their unease about travelling to participate" in the event in Cairo.
Its chief executive Andrew Shelley said: "This is both disappointing and a little difficult to understand as there has been no security threat there, unlike for the people of other nations tragically targeted by extremists. He said a "full range of protection measures are in place" and this had been conveyed to the participating nations.
Shelley backed the decision to hold the event in Cairo saying it is a city where it is "business as usual." Dismissing calls by countries opting not to participate, to reschedule the event in another safer venue, he said: "The Championship is proceeding."
He said an updated draw and handbook will be provided shortly. The chief executive said the Egyptian Squash Federation have a great welcome planned for participating teams and that they "look forward to seeing you there next week."
In a travel advice, the Foreign Office said: "We believe that terrorists continue to plan attacks. Attacks could be indiscriminate and occur without prior warning. Attacks targeting foreigners can't be ruled out."
It added: "There is considered to be a heightened threat of terrorist attack globally against UK interests and British nationals, from groups or individuals motivated by the conflict in Iraq and Syria. You should be vigilant at this time."
Keir Worth, England's squash chief said: "The safety of our players and staff remains our only priority and, at this time, we have real concerns. Following the release of security plans for the event and subsequently a comprehensive report from independent security advisers, we have concluded that there is an inherent risk that has not been mitigated to an acceptable level."
Worth continued: "We have been through a significant consultation with the players and support staff over recent weeks and we are extremely disappointed to be withdrawing." England's four-man squad - Nick Matthew, James Willstrop, Daryl Selby and Chris Simpson had agreed unanimously over the decision not to attend the championships.
Simpson said: "Overall the general feeling from the players was that whilst we were desperate to play for England and win the title, we weren't massively happy going there. The decision that was made was right."
He also called for the Federation to rearrange the championships, suggesting that the withdrawals mean it would not be a "true event. No one wants to play in an event when it's not as strong as it should be. I don't think the winning team would get the same satisfaction."