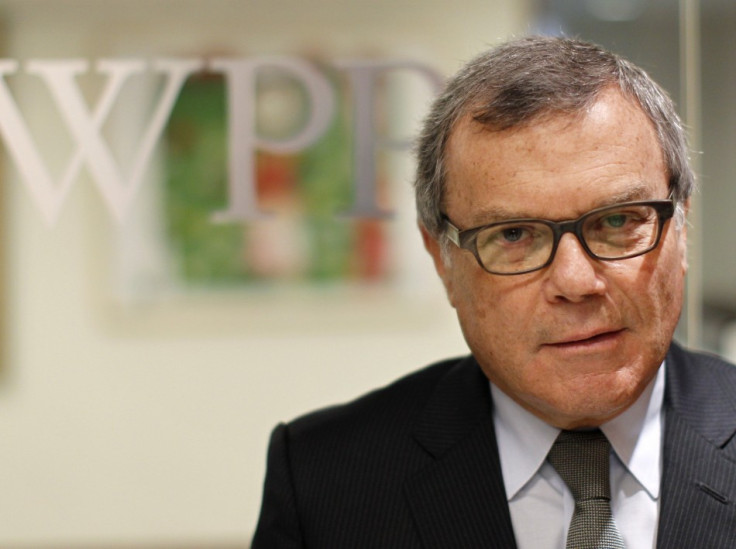 Sir Martin Sorrell, the CEO of advertising giant WPP, is the latest executive to face a shareholder backlash over a proposed pay rise, as many advisory groups and leading stockholders claim that his new wage is out of sync with investor returns.
According to Reuters, a "number of advisory groups and leading shareholders at WPP say they will vote against the proposed increase for the chief executive ," after Sorrell proposed a 60 percent rise to his annual pay award.
"We're not nervous about giving people serious amounts of money; we're just very concerned that it has to be aligned to the owners of the business. We'll vote against it because it's not aligned with us," said one top 20 WPP shareholder to Reuters.
Sorrell says he deserves his proposed pay packet of £6.8m for transforming WPP into one of the world's largest advertising groups, which spread across 108 countries.
Despite shareholder grumbles, WPP shares are currently more than 14.5 percent up year-to-date and despite the on-going financial crisis, WPP stocks are up over 25 percent from 5 years ago.
WPP shares are currently trading nearly 2 percent and stand at 776.00p as of 1300 GMT.
Shareholder Spring
Sorrell will be the latest in a line of executives facing a backlash over his executive pay.
Over the last year, market participants are dubbing the period as the "Shareholder Spring," after shareholders at a wide variety of companies and banks have revolted against senior executive pay packets.
At Shell's Annual General Meeting in May this year, 9 percent of shareholders voted against the company executive's pay package, which is a two percent rise from the year before.
Last year, Chief executive Peter Voser received €11.7m, which is more than double the amount he earned in 2010, as part of a lucrative long-term incentive plan.
In a breakdown of his pay packet, Voser pocketed a €5.2m in annual salary and bonus awards, which was boosted further by €6.5m from long-term rewards plans.
The current executives' pay packets include a three to five percent pay rise.
In the retail sector, Tesco boss Philip Clarke confirmed in the same week as Shell that he will be passing up an annual bonus of about £372,000, in a bid to quash a potential outcry by investors who are becoming increasingly critical of executive pay.
However, the executives that have incurred most of the wrath from shareholders have been banking and financial executives.
Andrew Moss, chief executive of British insurer Aviva infamously stepped down earlier last month, just days after shareholders voted against his remuneration plans.
Moss was due for a 5 percent pay rise, which would have taken it to £1m a year. In 2011, he earned nearly £2.7m from his total remuneration package, which included a £951,000 salary, £1.16m in stock and cash bonuses, a £480,000 long-term incentive plan and a further £98,000 in other benefits.
Meanwhile, Barclays Chairman Marcus Agius apologised to shareholders at the bank's annual general meeting in April this year, over "poor communication" on the remuneration packages of CEO Bob Diamond.
RBS' CEO Stephen Hester has similarly had to fend off revolting shareholders over this bonus and executive pay package.