An eventful WWE Raw on Monday (6 March) achieved a number of important goals in handling the fallout from Sunday's Fastlane pay-per-view while looking ahead and setting up matches for WrestleMania 33.
Raw had an okay-to-good episode with decent action, positive story developments, and a typically hot Chicago crowd. A lot of key players don't have a clear spot as yet for WrestleMania, though several major matches are now locked in with four weeks to go, including the Undertaker-Roman Reigns showdown. That's not a bad start.
The Undertaker vs Braun Strowman vs Roman Reigns at Wrestlemania 33?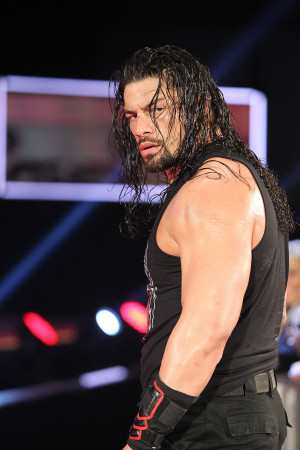 The Undertaker created the night's biggest headline with his surprise appearance. He laid down a challenge to Braun Strowman, who has repeatedly begged Raw General Manager Mick Foley for worthy competition. Yet he backed off when he came beard-to-chin with Taker.
That prompted Roman Reigns to make his entrance and demand The Undertaker stay out of his business with Strowman. The Undertaker instead challenged him with a glance to the giant WrestleMania sign hanging from the rafters.
It's a fitting WrestleMania match for both men. Reigns has consistently delivered strong matches even if the fans haven't completely embraced him, while Undertaker needs a worthy opponent. The show-ending segment was short and sweet, and gave the crowd a satisfying conclusion with Taker chokeslamming Reigns.
It's unclear how Strowman factors in. He deserves a spotlight at WrestleMania after proving so impressive lately. It'd be a shame if he's relegated to winning the annual battle royal.
Jericho vs Owens
At the other end of Raw, Chris Jericho kicked off the show looking for answers as to why Kevin Owens attacked him. The pair were best friends until Owens brutalised Jericho three weeks ago. Y2J returned the favour when he distracted Owens at Fastlane, leading to Goldberg winning the Universal championship.
Owens bluntly admitted he used Jericho to help him hang on to his title as long as possible and never considered Jericho his best friend. As soon as Jericho proved a liability -- when he accepted a title challenge from Goldberg on Owens' behalf -- it was time for Owens to ditch him.
There was another key advancement here: Jericho solidified his face turn as he embraced the fans once more. Clarity on who the fans should cheer and boo is an element WWE forgets all too often in convincing the audience to emotionally invest in the product.
WWE has signposted this WrestleMania match for months and while the final destination might have a clear marker, the week-to-week journey there is a critical part of storytelling. WWE fans often give the company flak for how it tells stories on Raw, but sometimes, as in this case, WWE gets it dead on. It was a smart, necessary segment between Jericho and Owens to set up their WrestleMania match.
A new Authority?
As Owens and Jericho brawled, Samoa Joe ran interference for Owens before Sami Zayn emerged to even the odds. That raised some questions over the exact nature of the relationship between Kevin Owens and Samoa Joe. Are they part of a new Authority under the wing of Triple H? At this point, it's nice not to have all the answers and the writers should reveal them in time.
Longtime rivals Owens and Zayn had a short match designed to showcase Owens' return to his more ruthless nature. Zayn had an out after Samoa Joe choked him out the night before at Fastlane, though it's still disappointing to see Zayn consistently losing and in a less prominent spot than his talent deserves.
Joe and Jericho later battled in a brief, first-time-ever match. Joe's countout win after taking out Jericho with the Coquina Clutch at ringside is a strong way to deliver a definitive ending and build him up while protecting Jericho.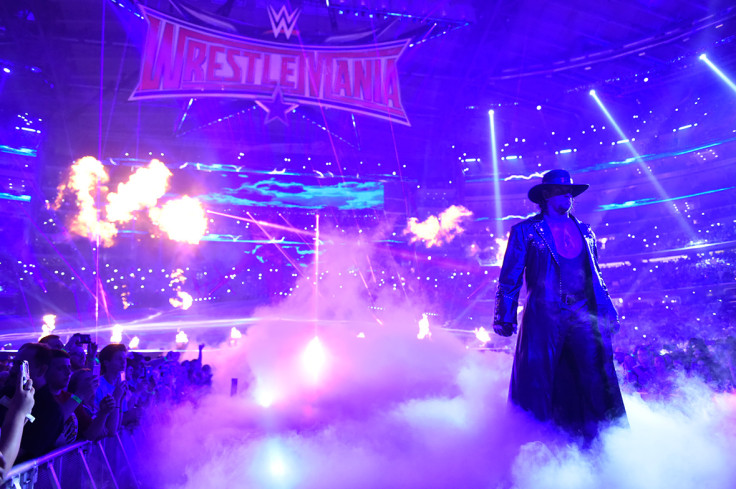 Goldberg vs Brock Lesnar
There's not a whole lot to the development on Raw between Goldberg and Brock Lesnar, despite their match likely headlining WrestleMania 33. Lesnar's manager/advocate Paul Heyman suggested that Lesnar winning at WrestleMania is a spoiler, not a prediction — much like his "spoiler" that Lesnar would end The Undertaker's undefeated WrestleMania streak, which proved to be the case.
Lesnar hit Goldberg with the F5, grabbing the physical upper hand for the time being. It was a fine advancement, but at this point their WrestleMania match practically sells itself. WWE will have to get more creative to keep escalating their issue and building fan interest until April 2.
Bayley vs Charlotte vs Sasha Banks
WWE set up another widely expected WrestleMania match on Monday: a triple threat for the Raw Women's championship between champion Bayley, Charlotte, and Sasha Banks. In contrast with the Owens and Jericho saga, the story WWE has told with these women lately hasn't worked, with fan favorites Bayley and Sasha cheating at Fastlane and Charlotte correctly pointing that out.
Raw thankfully told a more logical story and attempted to resolve some of the missteps from Fastlane. Raw's authority figures slotted Charlotte directly into the WrestleMania match and forced Banks to beat her friend Bayley to earn her spot. Banks won an okay bout after botched interference from Charlotte. This made sense, at least in a vacuum, though Nia Jax was conspicuously absent.
Elsewhere, Raw featured two title matches that pointed to diverging futures for their respective divisions.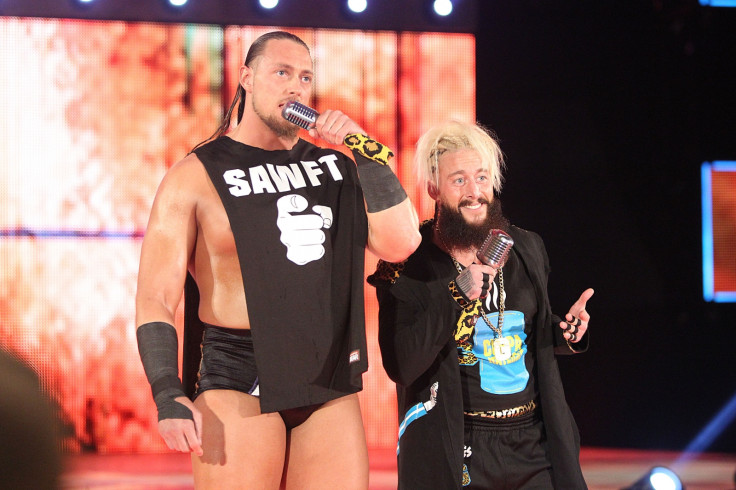 Enzo and Cass vs Sheamus and Cesaro
Big Cass and Enzo had another chance to win the the Raw Tag Team championship after failing to beat The Club on Sunday. They again left empty handed when Cesaro and Sheamus interfered thanks to Enzo clumsily knocking Cesaro's coffee all over the duo. That set up Cass and Enzo vs. Cesaro and Sheamus for next week to determine Gallows and Anderson's challengers at WrestleMania. It's not an especially exciting development, but at least it's one that moves the story forward.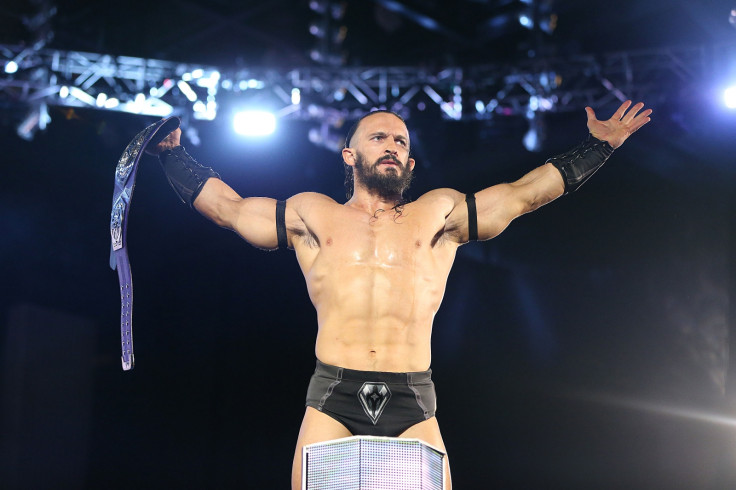 Neville vs Rich Swann
The cruiserweight division fared far better on Raw. Neville had the match of the night at Fastlane with Jack Gallagher, and repeated the trick Monday with another title defense against Rich Swann. Over the two shows, the three men took more risks and worked at a faster pace than we've seen since the Cruiserweight Classic. That suggests WWE is letting the cruiserweights off the leash with a more exciting, refreshing style.
Austin Aries, who has filled in on commentary for the cruiserweights while recovering from injury, interviewed Neville afterwards. He eventually attacked Neville and held aloft the Cruiserweight Championship as Neville retreated. That's a solid start to the build for what should be a strong WrestleMania title match.
The other cruiserweight segment of the night saw Akira Tozawa quickly defeat the sadly neglected Ariya Daivari to set up Tozawa calling out The Brian Kendrick. Kendrick promised a response to the challenge on 205 Live, creating a hook for Tuesday's show. A hook without particularly tasty bait, but a hook nonetheless.
Elsewhere on Raw, the directionless New Day showed up to sell some ice cream and beat the Shining Stars in a meaningless match. Triple H had a quick interview about his issue with Seth Rollins and did well in keeping that fire flickering until WWE knows for certain if Rollins can compete at WrestleMania.