Who is Braun Strowman? Amazing facts and history behind WWE's 'New Face of Destruction'
What's his real name? What happened to the Wyatt Family? Why did he dress as Wonder Woman? All this and more...
When Braun Strowman made his WWE debut, fans could have been forgiven for thinking he was just another bland muscleman, relying on his look and physique rather than in-ring ability. However, the "Monster Among Men" has defied expectations, breaking out of the midcard pack to show a level of charisma and bell-to-bell psychology that has many predicting him to be a marquee star of the future. Here's all you need to know about him.
Braun Strowman fact file
Real Name: Adam Scherr
Date of birth: 6 September 1983
Home town: Sherrills Ford, North Carolina
Height: 6ft 8in (2.03m)
Weight: 385 lb (175 kg)
Theme tune: "I Am Stronger" by CFO$
Who is Braun Strowman?
Braun Strowman was born in Sherrills Ford, North Carolina, on 6 September 1983. Prior to becoming a professional wrestler he was a promising figure in the strongman community, and as of 2012 he had a dead lift of 905lbs combined with a squat of 775lbs.
In an interview with a local newspaper at the time he detailed his unique diet, which saw him pack away 12,000 calories a day and a daily trip to Burger King to knock back a Triple Whopper Combo with Cheese.
This gastronomic regimen saw him claim the 2012 Arnold Amateur Strongman Championship, which gained him automatic qualification for the following year's professional Arnold Strongman Championship. However, he decided to leave the strongman game and take up pro-wrestling instead.
What is Braun Strowman's real name?
Braun Strowman's real name is Adam Scherr and he is an American of Scottish descent. He made an untelevised debut in NXT beating Chad Gable under the name Braun Stowman. However, upon joining the full WWE roster an "r" was added to his stage surname.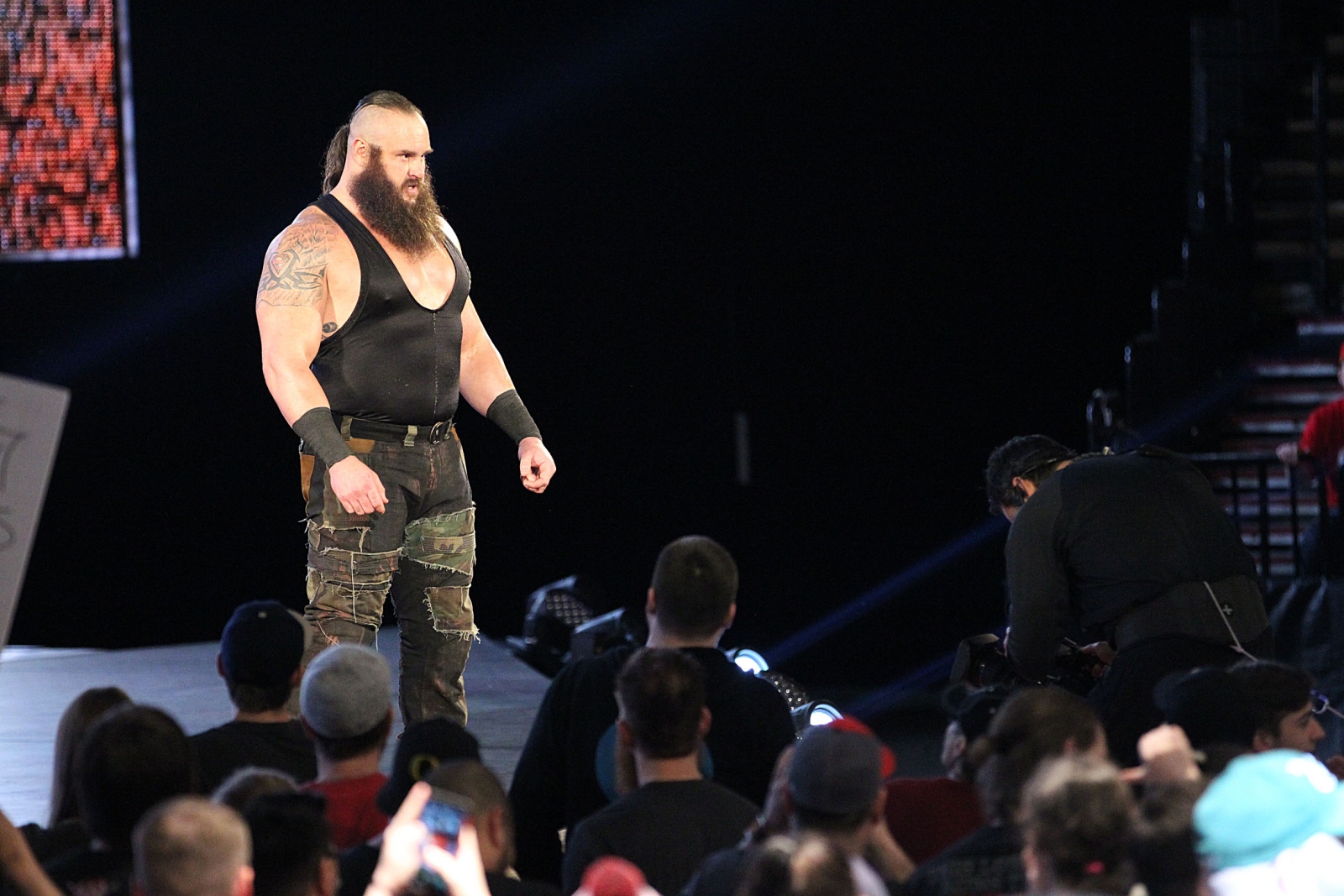 Who is Braun Strowman dating?
Braun Strowman had no publicly known girlfriend or partner as of press time. He has spoken about his private life in the past though, and in a 2016 appearance on the Steve Austin Show podcast he mentioned how, during his strongman days, he was so large his girlfriend had to tie his shoelaces together for him.
It seems unlikely he is still with his partner from that time though, as in January 2017 Braun Strowman's Tinder profile was allegedly uncovered by canny internet sleuths. Featuring a photo of him shirtless in a stream, "Adam, 33's" caption read: "6'8" 375lb country boy!!!! I like lifting weights and eating steaks."
What woman could refuse?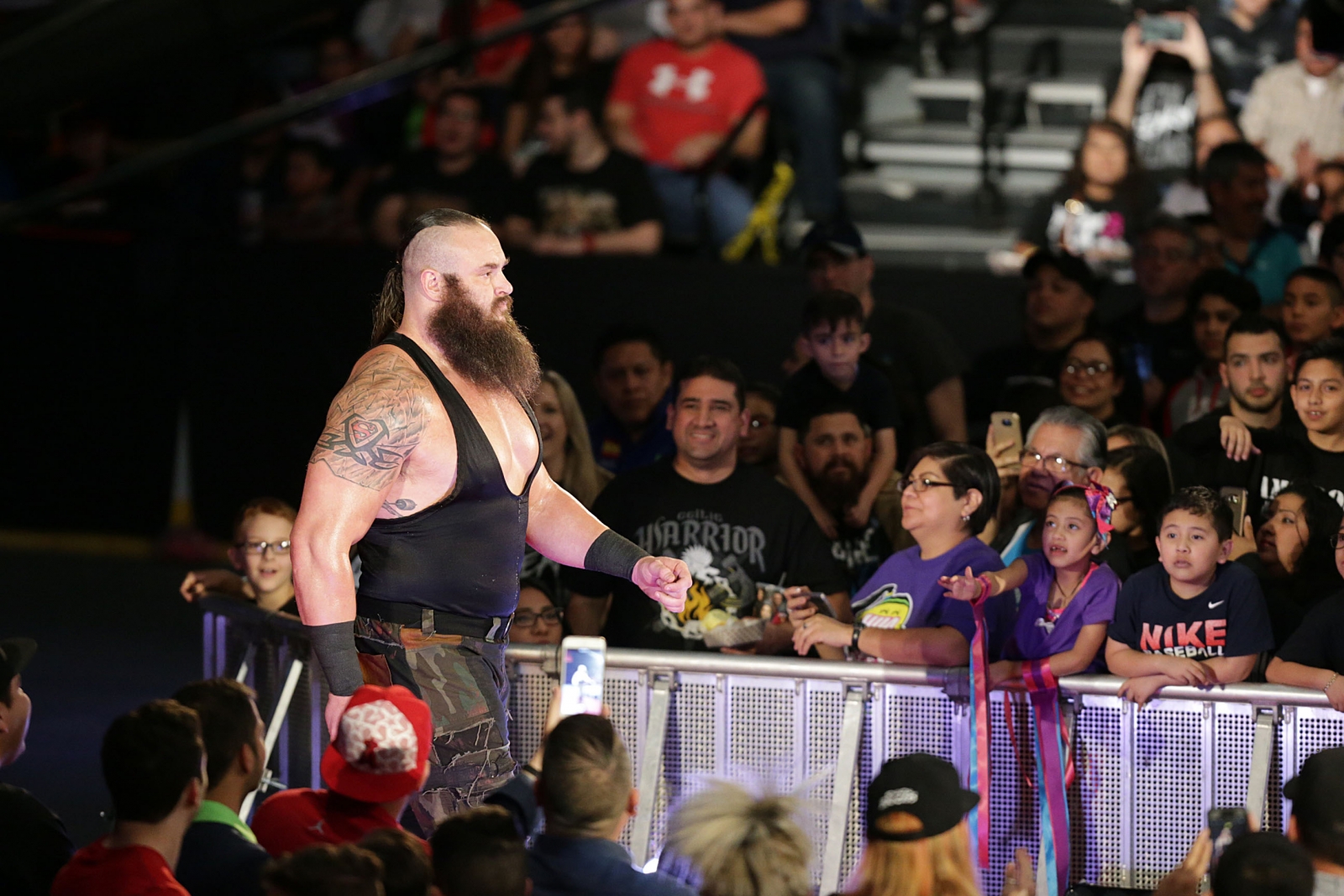 Why did Braun Strowman leave the Wyatt Family?
Braun Strowman first appeared in the WWE proper as a member of the Wyatt Family, doing a run in on a 24 August 2015 match between Bray Wyatt/Luke Harper and Dean Ambrose/Roman Reigns. Aligning himself with Wyatt immediately, he featured with various combinations of other family members at subsequent supercards, defeating Ambrose, Reigns and Chris Jericho at Night of Champions and a team of 'ECW Originals' at TLC.
In the 2016 Royal Rumble, Strowman, who had already been eliminated at that point, returned to the match to help other Wyatt family members eliminate Brock Lesnar. In the 2016 WWE Draft, Strowman was sent to Raw, while Wyatt and Erick Rowan were drafted to Smackdown, effectively signalling the end of Strowman's time in the Wyatt Family.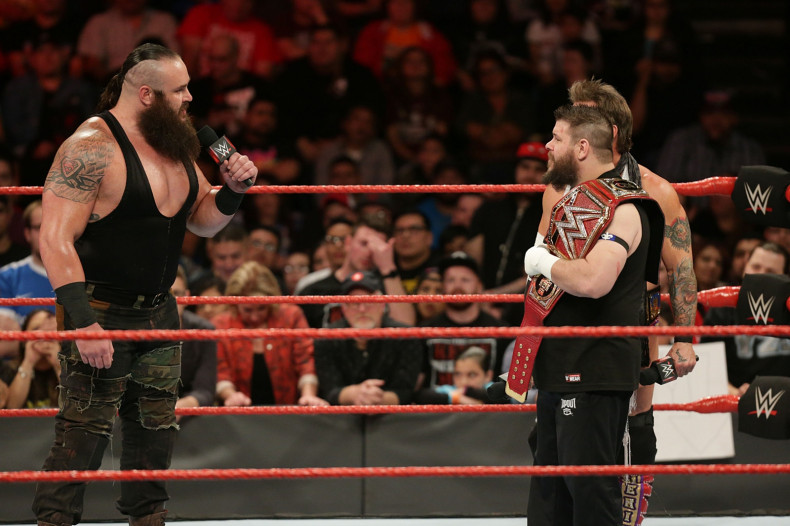 Where can I see Braun Strowman dressed as Wonder Woman?
Braun Strowman keeps a regularly updated Instagram account under the handle @adamscherr99. Along with some truly impressive workout selfies and shots promoting his upcoming bouts, he also likes to cut loose every once in a while.
In a sadly now deleted photo, he dressed up as none other than the wielder of the Lasso of Truth herself, Wonder Woman, as part of a costume party. The caption read "364 days of the year I'm a #Monster so what do I do on #Halloween I dress up like a super hero!!! Who better to be than #WonderWoman".
As we said, the photo has since been deleted from Strowman's Instagram account. Thankfully, we saved it.