Xbox One Launch - As It Happened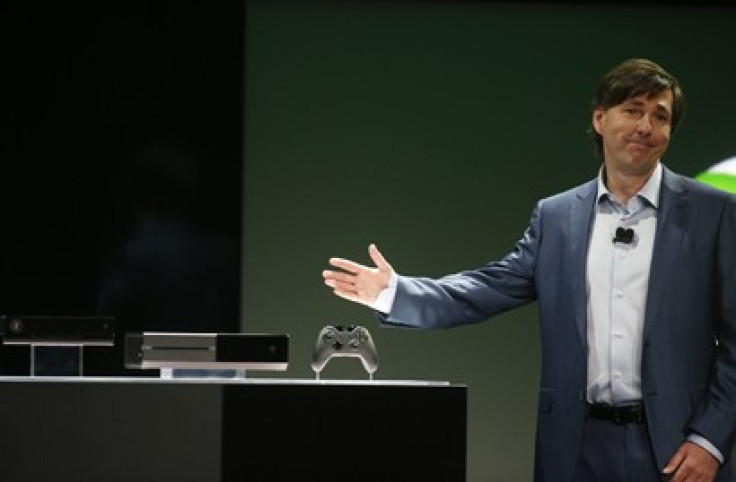 19:05 - And that's your lot folks. Thanks for following along with us and make sure to check back soon for analysis of Microsoft's announcements, and let us know what you think of the Xbox One in the comments below.
18:58 - Also, no backwards compatibility. In an interview with The Verge, Microsoft Xbox Live VP Marc Whitten has said the One's architecture doesn't allow it: "The system is based on a different core architecture, so back-compat doesn't really work from that perspective."
18:58 - We're about finished now. Pre-rendered footage, some stuff on TV and very little talk of games. Xbox One will launch "around the world later this year" Mattrick says. "This is just the beginning. We can't wait to share the rest of our story in a few weeks at E3." Promises more game talk there.
18:53 - Back to games, and they're talking Call of Duty: Ghosts with Infinity Ward now talking about how they have a dog in the game.
18:52 - Here's a nice graphical breakdown of the Xbox One console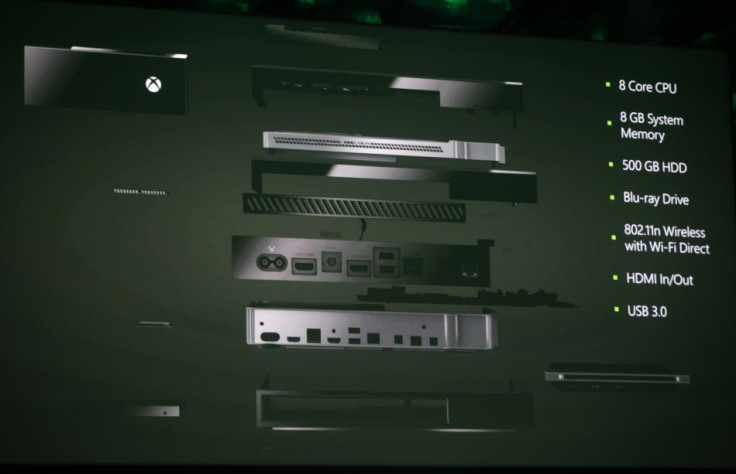 18:52 - Moving onto sports. Microsoft announces "game changing" partnership with the NFL. Promises to change the sport itself. Hmmmm
18:51 - Live action Halo will first TV show created for the Xbox. Steven Spielberg will be involved in some way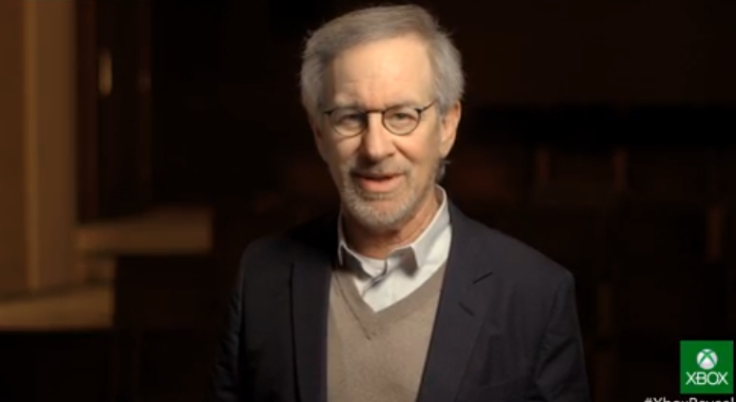 18:50 - Breaking Bad gets a mention on stage, which is good but they better not mess with it. Seriously
18:47 - Back to TV, Microsoft saying it is going to reinvent the way we watch TV, making it a two-way street, which sounds worrying. It says it is working with TV makers around the world. Halo will be one of the first titles to get the interactive treatment.
18:44 - Microsoft says it will have 15 Xbox exclusives, eight of which will be new IPs. No more details yet on these.
18:39 - Forza 5 confirmed, as well as a new game from Max Payne maker Remedy, called Quantum Break
18:35 - Here's the new controller: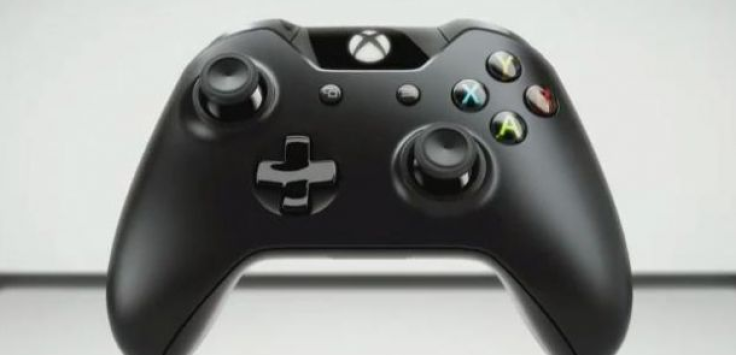 18:32 - Low latency, "lag free" connection between Kinect, new controller and the One itself
18:30 - EA now on stage talking about four new games powered by a new games engine called EA Ignite. UFC, Madden FIFA 14 and NBA coming this year.
18:28 - Xbox Live will be powered by 300,000 servers around the world. That's more than the entire computing power in the whole world just 15 years ago. Wowser.
18:27 - Microsoft also talking about SmartGlass and how it will work with the controller and Kinect to create innovative new ways of interacting with games.
18:26 - Updated controller now being talked about. 40 upgrades. "Designed by gamers for gamers." No details of what the upgrades are however except for a better battery compartment.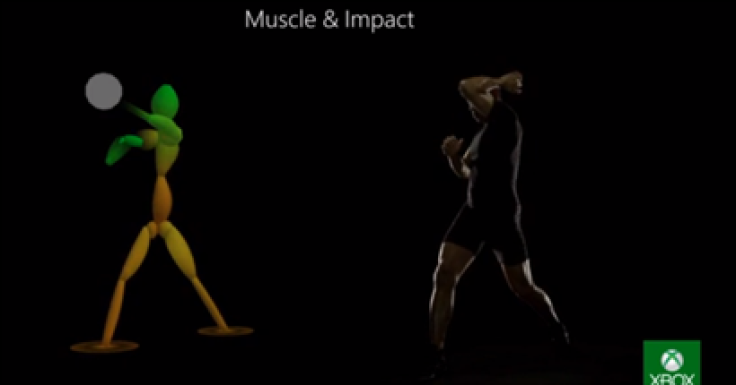 18:25 - New Kinect coming with every Xbox One, which is designed to recognise you. "This is rocket science level stuff."
18:25 - Moving onto the hardware now. 8GB RAM, 5 billion transistors, USB 3.0, Wi-Fi Direct, Native 64-bit architecture, three operating systems in one....
18:20 - Almost 20 minutes into this hour long conference about a game console and nothing said about games.
18:17 - Lots and lots about TV so far, nothing on games
18:16 - Skype also available on the One, can be used to host group calls on your TV.
18:11 - Marketing head Yusuf Mehdi is showing how voice recognition can switch instantly between music, TV and internet
18:10 - There's the voice recognition we were expecting, the console will also remember what you were last doing before you turned it off. The dashboard is controlled via the new Kinect, allowing you to swipe through screens similar to on tablets.
18:06 - It's called Xbox One. Didn't see that coming...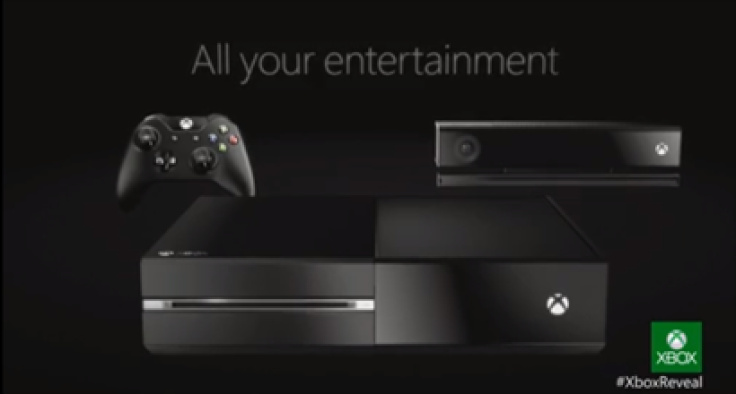 18:03 - It's as we expected, there's already a lot of talk about reinventing the living room. Now we're going through the history of Xbox.
18:02 - Spielberg and JJ Abrams also in the video, talking about how your TV will recognise what you want. Don Mattrick on stage now
18:00 - We're off! And first up we have Bill Gates, Cliff Bleszinski and Hideo Kojima telling us "we're about to change entertainment again...you and your TV will have a relationship"
17:46 - It's the final countdown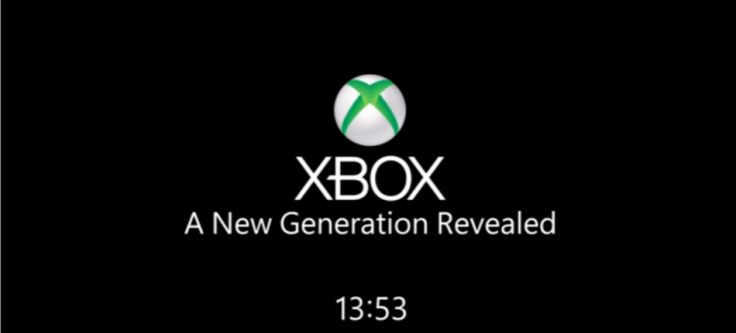 17:41 - EA COO Peter Moore, tipped to become the company's next CEO, is on the scene. Maybe he'll be up on stage later...
EA's Peter Moore and I waiting for the #XboxReveal show to begin say.ly/Auv5S7f
— Larry Hryb (@majornelson) May 21, 2013
17:35 - This whole name fiasco is wearing out. First it was 720, then Durango, then just Xbox, then Infinity, then Fusion (!) and now back to Xbox again. We hope it's all of them: "Microsoft announces Xbox Furanginitybox" 17:32 - Also, a sting at the end of the Ghosts trailer suggests the new console is going to be called simply "Xbox." Take a look: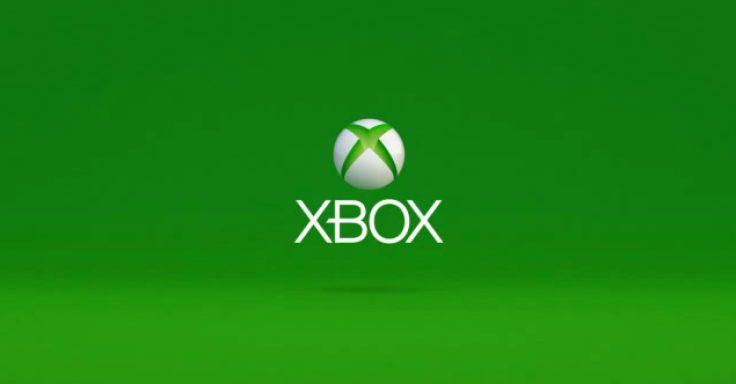 17:29 - Whoops. Head over to GameSpot's live feed and click play. They've accidentally stuck the new footage from Call of Duty: Ghosts, which was set to be revealed later, at the start of the video http://uk.gamespot.com/features/the-next-xbox-revealed-6408247/?tag=Topslot%3bSlot1 17:27 - PCGamesN claims to have found the script for tonight's Xbox reveal - http://www.pcgamesn.com/ive-found-script-todays-new-xbox-reveal 17:20 - Have you recovered from the ground-breaking news we just laid on you? No, it's OK you've another 35 minutes to pull yourself together. 17:15 - BREAKING - A trusted source close to IBTimes UK has informed us.....wait for it.....that "you play the games in a different way". I know, amazing right? You heard it hear first. 17:10 - Unfortunately, this is highly unlikely....what is more likely is a rather dull presentation about a connected world where everything is controlled through your Xbox. Sigh. 17:08 - The reveal is now less than an hour away. Journalists are beginning to gather in the Tent and we have all our fingers and toes crossed that somewhere at the back of the Tent Steve Ballmer is preparing himself to make a repeat performance of this:
16:55 - The other major question left to be answered tonight I guess revolves around DRM. Rumours abound that the Xbox 720 will have to be always online in order to play games, meaning you won't be able to play second hand games or swap games, with each copy of a game tied to one owner. It caused big furore when the rumour first emerged, but there have been some reasoned arguments since which suggest it could be a good thing in the long run. Let us know know what you think in the comments. 16:50 - Along with details about the hardware we expect to hear a lot about new games tonight. Possibly some new IPs but what is more likely is updates to the AAA titles like Call of Duty. 16:45 - As Much of the world gears up for the launch of the Xbox 720, just up the road in the Senate the CEO of Apple, Tim Cook, is currently giving evidence before a subcommittee investigating the company's tax practices. 16:40 - Seems like its raining in Redmond. Is that a portent for the future of Microsoft's new console? Probably not. 16:35 - In case you didn't know the tent the event is taking place in has its own Twitter account:
It's the night before #xboxreveal & all through the tent, no one is sleeping even tho' we're all spent. #literarytent — Xbox Reveal Tent (@XboxRevealTent) May 21, 2013
16:30 - One of the biggest questions which remains about the Xbox launch surrounds the name. Microsoft has given little in the way of indication of what it may call the next generation Xbox. 720 is the logical step up from the 360 but recent rumours about the Xbox Infinity were strengtened when a source told IBTimes UK that was indeed the name which was going to be used. However my bet (for what it's worth) is that it will be simply called the Xbox. 16:22 - Director of Programming for the Microsoft gaming network Xbox Live, Larry Hryb, better known by his gamertag Major Nelson
Took a walk across the @xboxrevealtent stage and all is looking really good. I believe we are ready for the world to join us on our campus — Larry Hryb (@majornelson) May 21, 2013
16:20 - While it's all about Xbox 720 today, let's not forget the current Xbox which has defied all predictions to become the leading console one the market. Earlier today, games correspondetn here at IBTimes UK Ed Smith lloked back at his top five Xbox 360 titles and Microsoft itself has tweeted a image of the Xbox lineage, neatly summing up where the Xbox has some from since launching in 2001.
16:15 - And we're up-and-running. David Gilbert here with you for the next three hours or so as we prepare for the launch of the Xbox 720 (or Xbox Infinity or simply Xbox) which is taking place in a specially constructed tent at Microsoft's Redmond campus near Washington. The pre-show is set to kick off at 5pm BST with the Xbox Reveal taking place from 6pm. We will be covering everything as it happens, bringing you all the latest news, views and rumours in the build-up to the live show kicking off. For now you can read some of the analysis we have written over the past few months, as the excitement around the launch of the Xbox 720 has built.
© Copyright IBTimes 2023. All rights reserved.