Chinese NBA Giant Yao Ming Fights Elephant Killers [SLIDESHOW]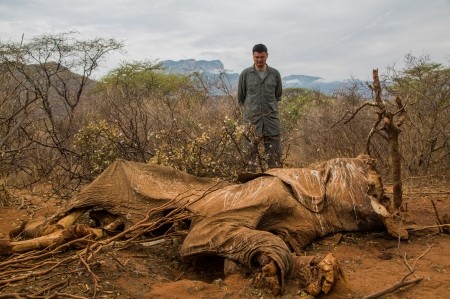 One of the world's tallest men has travelled to Africa to campaign against ivory smuggling, an illegal trade hugely that has been encouraged by Chinese consumers.
Yao Ming, the 7ft 6in former basketball player, is on a charity trip to tackle the unlawful killing of elephants, which feeds China's hunger for ivory.
China is experiencing a continuous soar in demand for ivory, which is seen as a status symbol throughout the country. Chinese consumers now account for around 54% of the world's ivory consignments.
Driven by the demand for consumer goods made from ivory, poaching levels in Africa are currently at a 10-year high, according to the Convention of International Trade in Endangered Species (CITES).
This is having a particularly severe effect on the local elephant population. In fact the African elephant is among its continent's most endangered animals.
"We are trying to deliver the message back to where I live that the only way to stop poaching is to stop buying," Yao told the Times.
Posing in front of elephants' carcasses, the former Houston Rockets player added: "It is our responsibility to let people know where those animal products are from.
"Because it [Africa] is 10,000 miles away people think there is nothing they can do about it, but we are trying to bring the reality to them," said Yao.
Yao: the poacher eater
Yao's visit to Kenya's Samburu National Reserve provoked widespread interest from the local community, with many staring in wonder at the giant in their midst.
"If I saw him in the bush I would run the other way. There are legends about people who eat people; I would think he is one of them," said Litus Lekalaile, a Samburu warrior.
"We hope Yao is going to be a bridge between us," said wildlife guide Bernard Lesirin.
Yao, who retired form basketball in 2011 following several injuries, is considered a sporting legend in China.
Since quitting professional sport, he has working with American Charity Wild Aid, and has already managed to stop Chinese officials eating shark-fin soup at official meals.
© Copyright IBTimes 2023. All rights reserved.