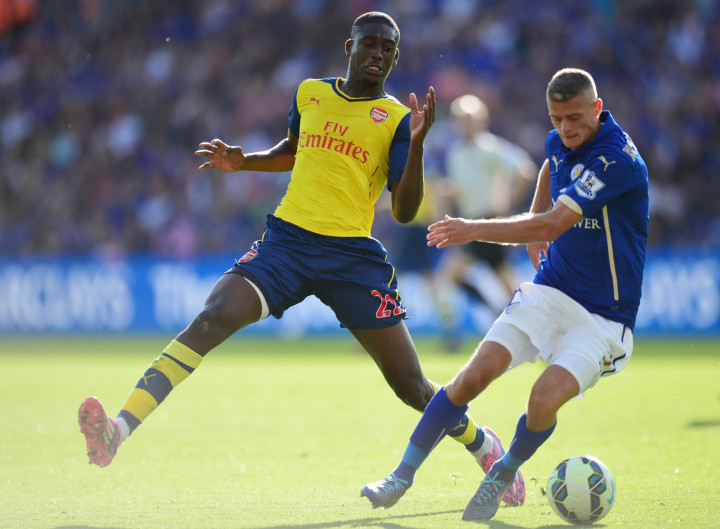 Arsenal striker Yaya Sanogo has warned Danny Welbeck he will not give up in his attempts to replace Olivier Giroud in the club's attack, despite the England international's deadline day move from Manchester United.
The 23-year-old moved to the Emirates Stadium in the final hours of the summer transfer window for a reported £16m to replace Giroud, who has been ruled out for the remainder of the year with a broken leg.
Welbeck is expected to lead the Arsenal attack this season in Giroud's absence but Sanogo – who is without a goal in 17 appearances for the north London club – has claimed he will not relent in his efforts to stamp his mark on the first team.
"He's going to have to battle for his place," Sanogo told L'Equipe. "Last season, I didn't doubt myself. I was more afraid of getting injured. If the coach brought me in, it's because he has faith in me. I've become more solid.
Sanogo has also defended his slow start to life at Arsenal, which has seen him fail to score since moving from Auxerre in the summer of 2013, a run of form that has made him a victim of criticism from large swathes of the Gunners' support.
"Football is the football, but it takes time to adapt," the 21-year-old added.
"When you come out of Ligue 2 and you end up in a duel with [Vincent] Kompany, it is not an easy task.
"On all aspects I've evolved. When you train with great players every day, you progress. When you play big teams, it helps gain experience.
"The fans expect me to score more but once the first one goes in, they'll come.
"At 21, it's not easy to play striker at Arsenal. You have to fight every day to prove your worth. But Wenger just pushes me to continue. My work will eventually pay off."