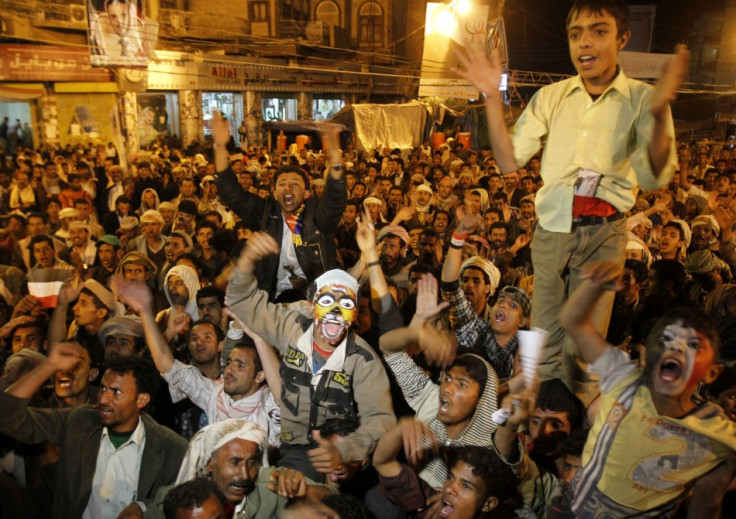 A wave of mutinies has hit Yemen as outgoing President Ali Abdullah Saleh prepares to leave for the US.
Yemen's military officers have warned that mutinies have spread to four air bases as officers call on the air force commander Major General Mohamed Saleh, the half-brother of the outgoing president, to be removed.
Abdul-Qader Sufian, a senior officer at one of the country's largest bases, Al Anad in the southern Lahj province, told AP that troops were demanding the removal of the military commander.
Colonel Mohamed al-Qutabi said that about 200 airmen were continuing protests against Saleh's half-brother and warned that the mutinies had spread to the nearby residence of the vice-president, Abed Rabbo.
The protests came in the wake of Saleh's televised apology to the nation.
"I ask for pardon from all Yemeni men and women for any shortcoming during my 33-year rule and I ask forgiveness and offer my apologies to all Yemeni men and women," he said. "Now we must concentrate on our martyrs and injured."
Saleh, who said he was going to the US for medical treatment, said he would return to Yemen to continue his political career.
"I will return to Sanaa as head of the General People's Congress Party," he said.