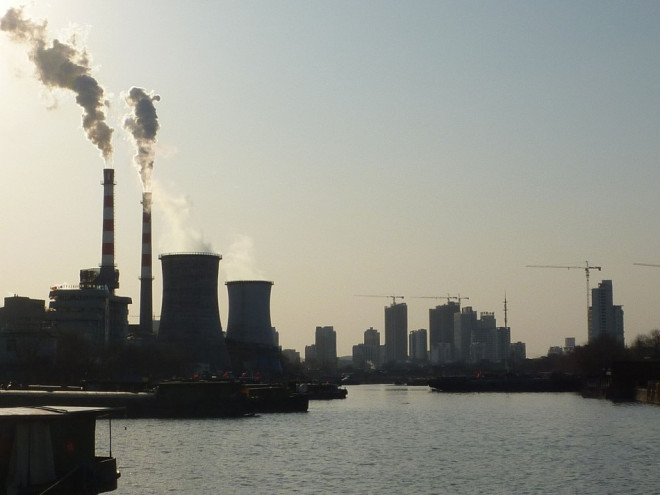 China's manufacturing sector has continued to contract for the fourth straight month in April, pulling the yuan down to lowest level in 16 months.
The flash China manufacturing purchasing managers' index (PMI) jointly compiled by HSBC and Markit economics showed a reading of 48.3 in April, compared to 48.0 in March.
An index reading below 50 indicates contraction in the manufacturing sector.
"Domestic demand showed mild improvement and deflationary pressures eased, but downside risks to growth are still evident as both new export orders and employment contracted," Hongbin Qu, China chief economist at HSBC, said in a statement.
"The State Council released new measures to support growth and employment after the release of Q1 GDP. Whilst initial impact will likely be limited, they signalled readiness to do more if necessary. We think more measures may be unveiled in the coming months and the PBoC will keep sufficient liquidity."
Contractions in new orders and output moderated in April, but employment decreased at a faster rate and new export orders fell below the 50 line after a pick-up in March.
The continued weakness in the manufacturing sector is raising concerns that the country's growth slowdown would expand into the second quarter. For the first quarter, China recorded GDP growth rate of 7.4%, the lowest in 18 months.
The weak data from the manufacturing sector negatively affected the yuan, which fell to the weakest level since 14 December 2012. The currency closed at 6.2376 per dollar in Shanghai, after falling as much as 0.15% to 6.2466 earlier.
Since the beginning of 2014, the currency declined 2.9% to be the worst performing currency in Asia.