Zoella apologises for mocking gay men and 'chavs' in old tweets: 'That is not who I am today'
YouTube vlogger addressed the furore after the offensive posts resurfaced online.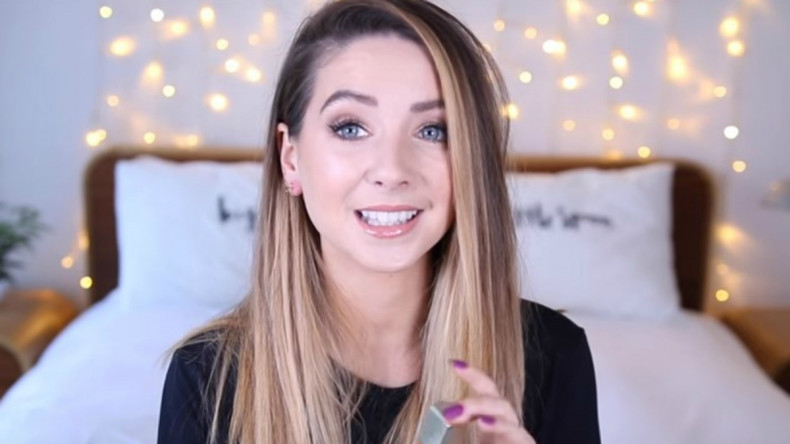 Zoella has apologised for tweets she posted in 2010, 2011 and 2012 about gay men, 'fat chavs' and 'tramps'. Critics came out in force after the Youtuber star's comments resurfaced, forcing her to address the furore.
In 2010 the vlogger, real name is Zoe Sugg, wrote: "I find it funny when gay men spit... it's like they're trying to be a bit macho but never works." and "How many straight men do you know, who whip out a compact mirror to do their hair before an abseil."
While another tweet saw her call someone on The X Factor a "fat chav".
The 27-year-old is one of the UK's most popular YouTube stars, having amassed over 12 million subscribers on her main channel.
Unfortunately for her, the internet never forgets and the hashtag #ZoellaisOverParty was trending on 14 November with many people slamming her for "fat shaming" and being homophobic.
" What so no gay men can be macho @Zoella extremely rude and ignorant," one person said while another added: "Zoella deleted the tweets, so I hope all the fat kids, the skanks, the tramps, and the gay men 'trying to be macho' get an apology soon."
Addressing the offensive tweets, Zoella told her 11.8 million followers: "I've seen a few of my old tweets from 7/8 years ago floating around (which I have now deleted) using words like 'chav', 'skank' and other words I wouldn't use now as part of my language and lot of them were taken out of context referring to TV shows.
She added: "But I would never say those things now and I'm sorry if I have offended anyone, that was not my intention. Obviously that is not who I am today and I'd like to think I'm a little older and wiser! I'm not perfect and I've never claimed to be, I'm only human!"
Zoella, whose earns £50,000 a month, recently came under fire for her 2017 advent calendar which will set you back £50. Boots has responded to the complaints that it was a "rip off " and contents weren't worth the cost by slashing the price to £25.