Despite a terrible 12 months, Zynga CEO, Mark Pincus is optimistic about the social game studio's future, as it moves its focus to mobile.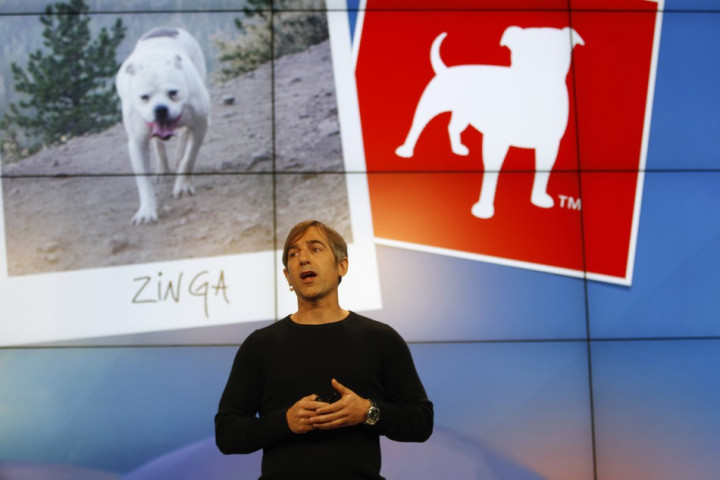 Following the publication of Zynga's latest set of results, which beat Wall Street expectations, Pincus spoke to the media and analysts reaffirming the company's decision to move away from web-based social games, and focus on the hugely lucrative mobile market.
"We made good progress in the quarter and are funding mobile investments with the profits from our web game franchises. Our focus is to leverage these franchises to create the leading gaming network."
While revenue for the final three months of 2012 was slightly down compared to the previous quarter, at $311 million (£198m), full year revenue was up 12 percent to $1.28bn, compared to $1.14bn in 2011. Zynga continued to post a net loss for the year, at $209m, but this was just over half of the $404m loss posted by Zynga at the end of 2011.
The company announced an earnings-per-share of 1c-per-share, beating the expectations of analysts polled by Thomson Reuters, who expected Zynga to lose 3 cents per share during the fourth quarter.
On the back of better-than-expected results, Zynga's shares jumped by seven percent during after-hours trading to $2.93. Financial management company Merrill Lynch has since raised Zynga's share status from 'underperform' to 'buy.'
Transitioning
The company is now in the process of transitioning from its web-based social titles to mobile and real-money gambling games as it closes several of its formerly key Facebook titles. FarmVille 2 remains profitable for Zynga, generating more than $100m since its launch in September. However, titles like The Friend Game, Party Place, and CityVille 2 will all be shuttered during 2013, which will be a pivotal 12 months for the company.
"2013 will be a pivotal transition year," Zynga's chief operating officer David Ko told Games Industry International. "We are focused on achieving three strategic objectives: growing our franchises on mobile and web; expanding our network and maintaining profitability."
Ko also revealed that Zynga has 298 million monthly average users, including 72 million on mobile along, giving it "the largest social gaming audience" and means it "remains the best-positioned company to lead in building the future of social gaming."
Speaking to the New York Times after the earnings call, Pincus revealed he regrets not jumping on mobile sooner: "Do I wish that we would have gone all-in on mobile and made a bigger commitment to it earlier? Yes."
Real money
Last December Zynga applied for a real-money gambling license in Nevada and Pincus revealed during the earnings call that a "full-suite" of gambling games will be launched in the UK during the first half of 2013.
Analyst Scott Seinberg told USA Today that he believes Zynga's focus on mobile and in particular online gambling could see it return to profit: "Online gambling represents a burgeoning area of growth for social games companies, and one that may potentially prove many times more lucrative should legalisation be approved."
Veteran game industry analyst Michael Pachter was also optimistic about Zynga's future, telling the New York Times in an email that Zynga is "definitely saying the right things, now all they have to do is execute."