24 games will launch alongside the Wii U on 30 November, ranging from the cutesy first-party Nintendo Land, to the apocalyptic, well-bloody Zombi U and the ultra-bombastic, multiplayer goliath Call of Duty.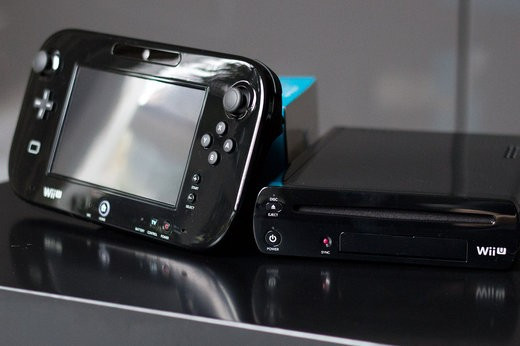 But which ones to buy? With a Basic, game-less Wii U bundle already slated to set you back £250, and so many launch titles to choose from, picking the right games to go with your new console can be a tough decision.
To help you decide, here are ten of the very best Wii U launch titles.
Nintendo Land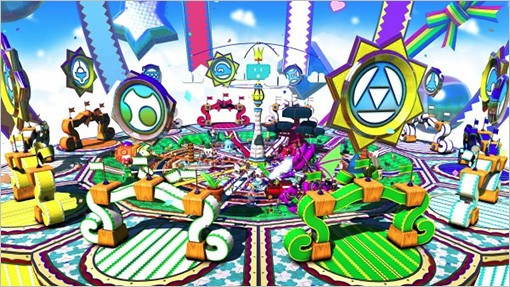 Ostensibly the Wii U's equivalent of Wii Sports, Nintendo Land is strangely absent from the Basic £250 bundle, meaning you can either purchase it separately or opt for the pricier £300 Premium bundle, where the game comes included.
A colourful collection of multiplayer mini-games, Nintendo Land is designed to show off the best of the Wii U and heavily incorporates the new GamePad. Players and their friends can try out a plethora of Nintendo-themed game modes, like the Metroid-based shoot 'em up Metroid Blast and the puzzled-orientated Pikmin Adventure.
Nintendo has already faced criticism for not including Nintendo Land with the Wii U as standard, and some US retailers are now offering it half-price when bought with another game. Nevertheless, it's a nice bit of cutesy good fun that demonstrates exactly what the Wii U is great for.
Just Dance 4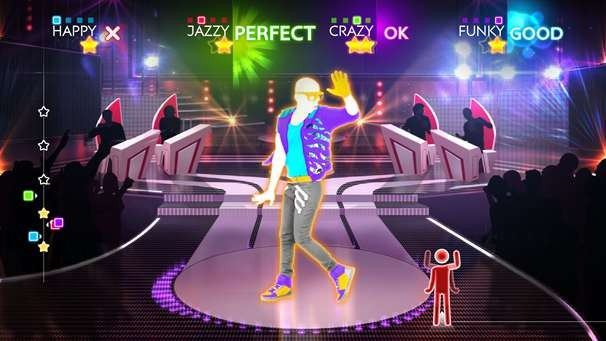 There was a lot of noise about Just Dance 4 at this year's Eurogamer convention, where Ubisoft had set up a stage for would-be players to show off their moves. Featured songs include 'Moves Like Jagger' by Maroon 5, 'The Final Countdown' by Europe and, naturally, 'The Timewarp,'
Using the motion sensitive Wii U Mote, Just Dance players mimic on screen dance routines to earn higher scores. There's also an...enticingly titled "Just Sweat" mode which lets you arrange your own tracklists and routines into an exercise regimen.
With the soundtrack dominated by pop artists like Justin Bieber, Nicki Minaj and Selena Gomez, the attraction of Just Dance 4 will heavily depend on your music taste. But even if none of those take your fancy, "Gangnam Style" by PSY has already been confirmed as a DLC pack and that should be lots of fun - so long as you can download fourteen cans of lager to go with it.
Mass Effect 3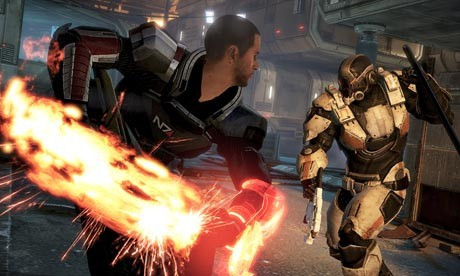 If anybody doubted the Wii U would have the same hardware power as the 360 or the PS3, the fact that it will run Mass Effect 3 from launch day should be enough to put any concerns to rest.
One of the biggest and best looking games of all time, Mass Effect 3 has earned dozens of awards for developers BioWare thanks to its sweeping choice-based narrative, enormous sci-fi universe and weighty combat. The fact that it's coming to the Wii U represents a concerted effort by Nintendo to rekindle the "core gamer" fanbase that was alienated by the Wii's family orientated casual games.
At upwards of one hundred hours long, Mass Effect 3 is about as far from Wii Sports and Super Mario Bros. as it gets, demanding that players throw themselves headfirst into its dense literature and gigantic world.
New Super Mario Bros. U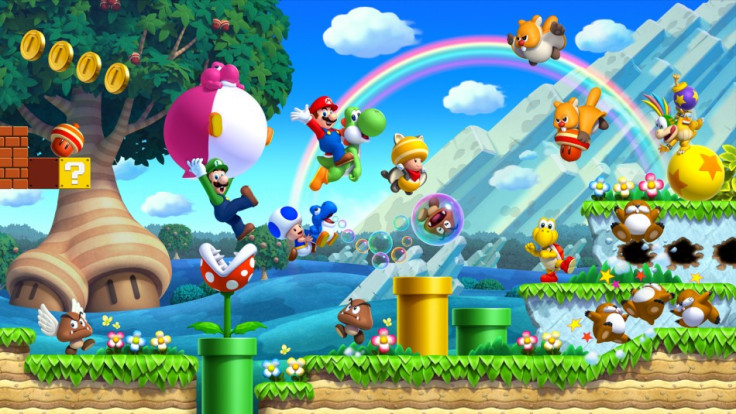 A new Nintendo console, a new Mario game: This time the iconic plumber is accompanied by a second player using the new GamePad, who can move stepping blocks in and out of his path and bop enemies with the touch screen controls.
It's colourful, it's accessible; it's exactly the kind of game Nintendo is famous for. And with meatier titles like Mass Effect 3 in the line-up, parent-friendly fun like New Super Mario Bros. U is needed to balance things out.
A predictable inclusion, New Super Mario Bros. U is nevertheless built on the same Miyamoto brand fun as the other billion Mario games. Stages set in lava and snow environments offer up some good bits and there's a super difficult hardcore mode for seasoned Mario players. That will be everybody, then.
FIFA 13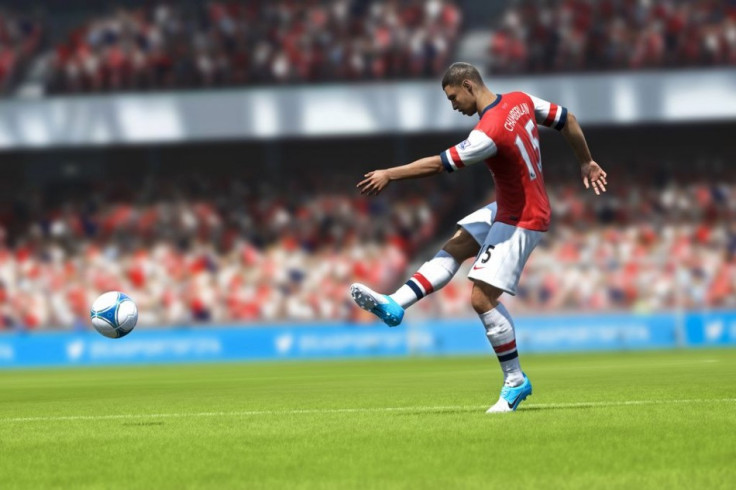 A balance that's perfect for both pick up and play types, looking for something accessible and typical "core" Xbox fans who spend hours playing games, FIFA 13 is a great inclusion on the Wii U launch list.
A late bloomer, FIFA struggled against the rival Pro Evolution franchise for years on the PS2 but has since become the football game of choice, its ANT animation technology and licensed player and team names catapulting it into the disc trays of footie fans everywhere.
It's unlikely that any habitual FIFA players won't already have this on their 360 or PS3, but for dads, uncles or any other non-gaming football fan that tries out the family Wii U, FIFA 13 will be an essential purchase.
Assassin's Creed III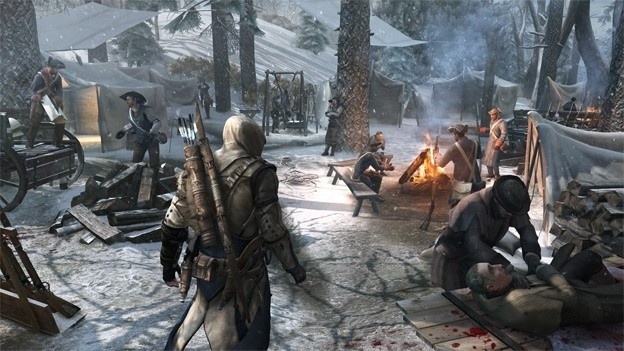 One of the most interesting and ambitious games of the last five years, Assassin's Creed III is another meaty port, proving beyond a doubt that Nintendo is gunning for the "core" market.
You play as Connor Kenway, a half Native-American assassin embroiled in the Revolutionary War. Creed III sees you traipsing around the East Coast and the Frontier on a mission to eliminate the murky Knights Templar, encountering historical icons like George Washington and Benjamin Franklin as you go.
The 360 and PS3 versions of Creed III faced criticism for various technical bugs, so whether the Wii U's slightly lesser hardware will be able to run the game smoothly is unclear. Regardless, Assassin's Creed III is a wonderful game, well worth adding to your launch day shopping list.
Zombi U
Zombi U is such a draw for potential Wii U customers that it's been given its own bundle - the Zombi U bundle is almost identical to the Premium bundle, except it features Zombi U rather than Nintendo Land. And it's £25 more expensive.
Set in a post-zombie apocalypse London, Zombi U is a first-person survival horror game with an unerring level of fidelity. Levels set in Shadwell tube station and Buckingham Palace look incredibly accurate, with dozens of London landmarks recreated using the game's gorgeous graphics and lighting.
Zombi U uses the GamePad as your inventory screen, so that health kits, your flashlight and ammunition is accessed on-the-fly rather than through a separate menu. It also includes a neat feature whereby if you're killed, you switch into another character rather than restarting.
A refreshingly gory exclusive for the usually U-rated Nintendo, Zombi U is perhaps the best reason to get a Wii U.
Epic Mickey 2: The Power of Two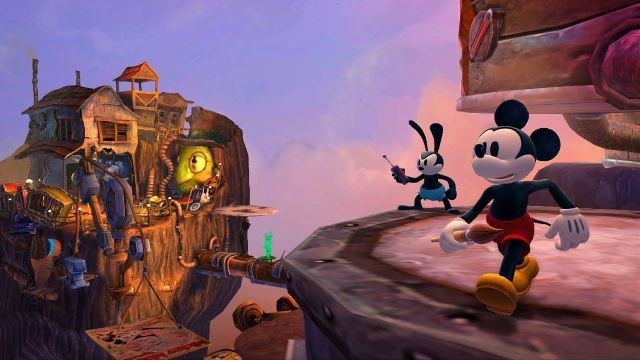 Back on safe, family-friendly ground, this cooperative puzzle game by Deus Ex creator Warren Spector is a lovingly put together My First Game that's ideal for children and non-gamers.
As Mickey Mouse and his best pal Oswald, you figure out a series of tricky physics based puzzles using a magic paintbrush that can repaint destroyed objects. Say you come across a river with a broken bridge over it, for example; you can colour the bridge back in and repair it with your brush.
Simple stuff, but Epic Mickey 2 has a commendable fixation on creativity and non-violence, the brush also allowing you to convert bad guys to your side rather than jumping on their heads to kill them. It's a neat lesson for new initiates that shows games are about more than just breaking things. It's pretty funny, too.
Batman: Arkham City Armoured Edition
Another big 360/PS3 hit that's been shifted over to Wii U, Arkham City is the biggest Batman game ever, giving you entire sections of Gotham City to explore and dozens of iconic villains to beat up.
Graphical comparison between the Wii U and other versions has been unfavourable, with Batman looking odd and chunky next to his PS3 counterpart. But the Wii U Arkham City makes up for that with a few neat additions.
The Armoured Edition features all of the DLC packs as standard, and also a new BAT combat function that lets you charge up a meter with chained attacks to make yourself stronger.
The GamePad has also been incorporated, letting you use the touch screen to navigate the game's otherwise cumbersome menus, and study the in-game radar in more detail. Small additions, sure, but if you've never played Arkham City, or its predecessor Arkham Asylum, the Armoured Edition on Wii U is a great starting point.
Call of Duty: Black Ops II
Finally, rounding off the Wii U's healthy line-up of ports is Call of Duty: Black Ops II. Easily one of the best games of 2012, it quantum leaps the famously real-world based CoD series into the near future, where the threat of cyber-terrorism looms large and everyone has a wrist-mounted computer.
It's stunning to look at, tszujing-up the series' mundane colour palette with brightly tinted assault rifles and flashy neon lights. It's a lot of fun, too; ditching the idiotic Vietnam pretensions of its predecessor, Black Ops II is an unassuming first-person killercoaster that just wants to be as silly as possible.
Call of Duty is most famous for its multiplayer, though, and that's all present and correct thanks to the Wii U's improved online functionality. Like FIFA, this is a game already owned by absolutely everyone, but if you're among the six people that haven't bought Black Ops II yet, be sure to grab a copy along with your new Wii U.