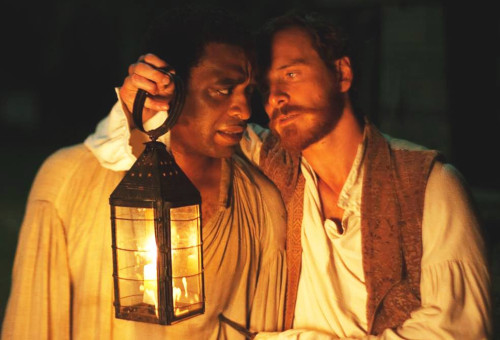 12 Years a Slave, which won a Best Picture prize at last night's Golden Globe awards, made £2.5 million in its first weekend at the UK box office.
The favourite to win March's Academy Award for Best Picture did so from just over 200 screens around the country – averaging about £12,500 per screen across three days.
Ben Roberts of the British Film Institute tweeted the news following the Steve McQueen-directed drama's triumph last night in Los Angeles.
The weekend prior (3-5 January) saw number one film American Hustle take £3.5m – which when you consider the comparative lack of star power and difficult subject matter, shows how well 12 Years a Slave has done.
It may not be enough to make the film number one when the top 10 is released on Wednesday, but it is a big win for such a relatively small and arty motion picture.
Director Steve McQueen and stars Chiwetel Ejiofor and Lupito Nyong'o are all major contenders for awards at both next month's Baftas (where the film received 10 nominations) and the Oscars.