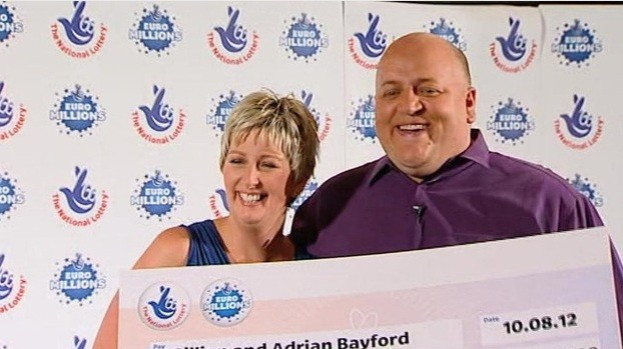 Adrian Bayford, Britain's second biggest lottery winner, has closed down his music shop after reportedly getting fed up with people harassing him for handouts.
The 41-year-old former postman had vowed to keep working after him and wife Gillian won the £148m Euromillions jackpot in August 2012, but the pressure of being constantly hassled for cash drove him to close down his business.
A nearby business owner said: "Adrian was getting a lot of grief from people walking in and trying to get cash off him.
"There are idiots in every town and some of them got nasty when he turned them away. He just does not need that kind of abuse."
Bayford began selling second hand CDs on a market 17-years-ago before opening his shop in Queen Street, Haverhill with business partner Richard Hudspith.
The shop, called the Suffolk Music Centre, used to sell second hand music CDs and film DVDs as well as guitars and other musical instruments.
The father-of-two held a closing down clearance before Christmas, when signs saying "closing down sale", "all stock must go" and "huge savings" were put up in the windows.
A new sign on the window states that his former partner Hudspith now plans to start a new business, selling and repairing instruments.
Following their win, Bayford celebrated by ordering a Domino's Pizza for him and his family and was back to work within a week.
The couple recently splashed out £6m on a mansion and country estate in East Anglia.