1MDB scandal: Coutts ordered to pay £5.2m by Swiss financial watchdog for money laundering breaches
Regulator also threatens to initiate 'enforcement proceedings' against the bank's employees.
Switzerland's financial regulator has ordered Royal Bank of Scotland Group's Coutts to pay 6.5m Swiss francs (£5.2m) in unlawfully generated profits after it was found to have "seriously" breached money laundering regulations as part of the 1Malaysian Development Berhad (1MDB) scandal.
The Swiss Financial Market Supervisory Authority (Finma) said it has also brought the matter to the attention of the UK's Financial Conduct Authority.
The regulator has also threatened to initiate enforcement proceedings against bank employees responsible, after its investigations revealed that a total of $2.4b in 1MDB-related assets were transferred through Coutts accounts in Switzerland.
Finma, which opened its enforcement proceedings in early 2016, has also initiated action against four people last year in connection with the 1MDB case.
It had carried out investigations into "a number of Swiss banks" in relation to the 1MDB case and had started proceedings against five other banks in addition to Coutts, the regulator said in a statement.
Proceedings against BSI Bank and Falcon Private Bank AG were concluded in May and October 2016 respectively, it added.
Coutts involved with 1MDB at early stage
In its statement, the regulator noted that Coutts, through its branch in Singapore, was the first Swiss bank to accept assets from individuals associated with 1MDB. It said that in 2003, Coutts' employees in Singapore "entered into business relationships with individuals" associated with 1MDB.
When Coutts employees in Singapore moved to another bank in 2009, some of the business relationships were transferred to Coutts Zurich. In summer 2009, Coutts opened a business relationship in Zurich with a young Malaysian businessman. It did not name the businessman.
The account was opened on the understanding that $10m would be transferred to the account from the account holder's family assets. However in the autumn of 2009, around $700m was transferred to the account from 1MDB.
"The reasons given for this transaction were inconsistent, and some information was changed retrospectively."
It added that documents submitted in support of the transaction contained "obvious mistakes, not least the fact that the identities of the contracting parties were transported."
A member of the bank's compliance unit even noted in an internal email: "It would be the first time in my career that I would see a case where [in] an agreement over the amount of US600 Mio, or so the role of the parties has been confused."
Finma noted that even the bank's legal services unit discussed the risk of a "total fabrication" and yet the bank failed to clarify the transaction.
In fact, an employee responsible for providing advisory services to the businessman in Singapore said: "I feel very uncomfortable with this guy and the transactions that are going through the account," when negative media reports started to surface.
Between late 2009 and early 2013, numerous high-risk transactions valued at $1.7b were processed through the account. This included $35m for visits to casinos and the purchase of a range of luxury services, such as the chartering of yachts and private aeroplanes.
Cooperating with other national regulators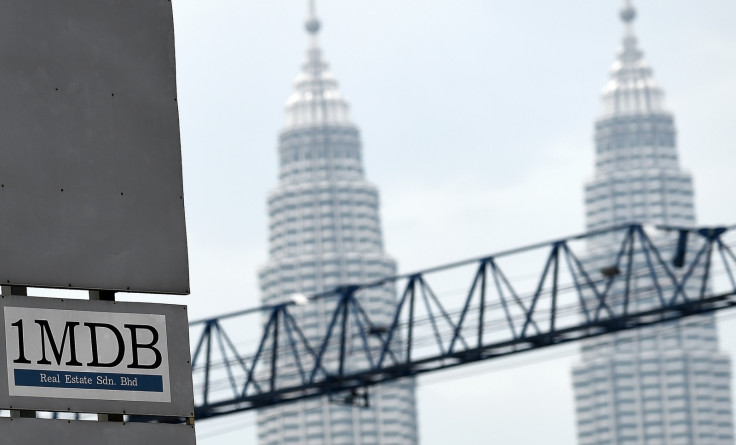 Finma also said that the transactions with 1MDB were carried out between banks from a "variety of countries and across several continents and financial centres."
During its probe, it had coordinated its actions with a number of other authorities, including the Monetary Authority of Singapore which has already concluded its own investigation into Coutts.
In December 2016, MAS slapped a S$2.4m (£1.36m) fine on the bank, also for money laundering involving 1MDB.
Finma said that since Coutts is currently in the process of winding down, it had decided against "wider-reaching measures."
RBS sold most of Coutts' international assets to Union Bancaire Privee in March 2015 after splitting the bank into two separate British arm and Swiss arm. The bank was founded in the 18th century and is best known as the banker to Queen Elizabeth.
RBS said in a statement: "We regret any historic failings in our AML [anti-money laundering] processes. Coutts & Co Ltd has progressively and substantially strengthened its AML policies and controls."
Reuters reported Geneva-based UBP as saying: "The acquisition of Coutts International, which had concluded in April 2016, was an asset-only deal and as such, Union Bancaire Privee does not inherit any of Coutts' legal issues or liabilities."
© Copyright IBTimes 2023. All rights reserved.