A Singapore court has jailed banker Jens Fred Sturzenegger over his failure to report suspicious transactions involving billions of dollars linked to Malaysian state fund 1Malaysia Development Berhad (1MDB).
Sturzenegger, a Swiss national and former branch manager of Falcon Private Bank in Singapore, was sentenced to 28 weeks in prison and slapped with a S$128,000 (£73,438) fine on Wednesday (11 January).
He becomes the first foreign national and fourth banker to be found guilty over the scandal.
Sturzenegger, 42, pleaded guilty to six of the 16 charges he faced. The charges included failing to report potentially criminal transactions involving "astronomical amounts" and for lying to authorities to protect the financial interests of Malaysian businessman Low Taek Jho.
The remaining 10 charges against him were taken into consideration during sentencing.
He is also accused of lying to the police and the Monetary Authority of Singapore about his ties to Low.
The businessman had four accounts at Falcon Bank through which he had allegedly received "substantial sums" from 1MDB under "questionable circumstance," court documents reveal according to Channel News Asia.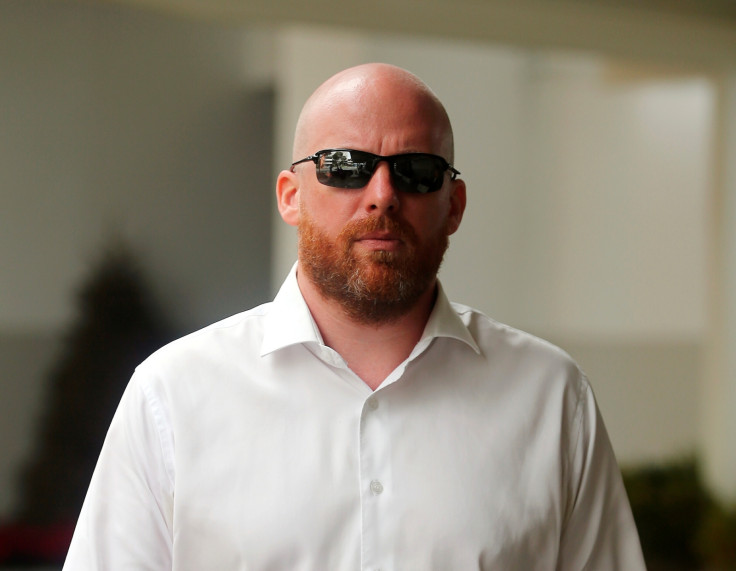 Sturzenegger met Low in February 2012 after being introduced by the banker's boss in January. At that time, Low had communicated using the name and email address of his close associate Eric Tan Kim Loong, for "security reasons".
Low only revealed his real identity when the two met in February in Kuala Lumpur. Low opened four accounts with Falcon in October in 2012. The accounts were dormant until March 2013, when $1.265bn (£982m) was transferred in.
The court documents state that Sturzenegger was "extremely apprehensive" over the funds transferred and had doubts over the their source. He called his boss Eduardo Leemann, who in turn called both Falcon's then-chairman Mohamed Ahmed Badawy Al-Husseiny and Low to raise the bank's concerns.
Al-Husseiny, the former CEO of Aabar Investment PJS and the sovereign wealth fund of the UAE is linked to four fake companies set up under the Aabar name. Singapore's Commercial Affairs Department is currently investigating both Low and Al-Husseiny in connection with 1MDB.
Low, Eric Tan and Al-Husseiny have been listed in a Department of Justice civil suit filed in July 2016 which is seeking to recover $1bn (£900m) it claims were misappropriated from 1MDB.
Despite having suspicions over the source of the funds, Sturzenegger failed to report the transactions to the MAS, which was in breach of Singapore's anti-laundering regulations.
Funds transferred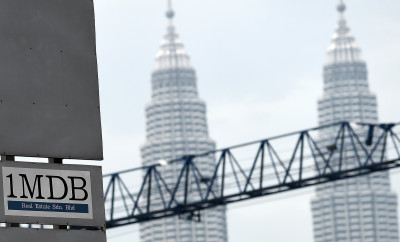 According to court documents, on 21 March 2013, Sturzenegger was given instructions by Low to transfer $378m from one of his Falcon accounts to that of Dragon Market Limited, which was later found to be one of Low's companies that banked with Coutts & Co.
Between March and November 2013, a total of $518.5m was transferred between Low's accounts at Falcon and Coutts. Another $476.3m was moved from the Coutts account to another one of Low's accounts at BSI Bank in Singapore.
In all transfers, Sturzenegger did not report the suspicious transactions, allowing Falcon to "facilitate the pass-through of billions between Low's accounts with several banks."
Sturzenegger denies meeting Low
Subsequently, when Falcon came under investigation, the Swiss banker lied to MAS about the four accounts controlled by Low, saying that they were beneficially owned by Eric Tan, despite knowing that Low had "impersonated Tan and used his details to set up the accounts."
As the investigations progressed, Sturzenegger told investigators that he had never met Low or spoken to him on the phone in an attempt to hide his ties to Low.
Falcon Private Bank was closed down by MAS in October 2016 for serious failures in anti-money laundering controls and improper conduct by senior management. It was the second bank to be closed in the city state after Swiss bank BSI was shut down in May 2016, also over the 1MBD scandal.
Sturzenegger's lawyer Tan Hee Joek, argued that the banker did not gain financially from the transactions, unlike the three other bankers who were convicted in 2016 over their involvement in 1MDB-linked transactions.
He also said that his client will continue to help the authorities in the ongoing investigation.