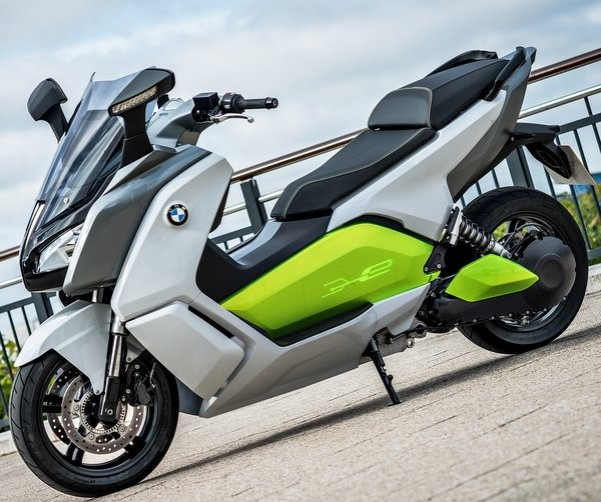 Bayerische Motoren Werke AG (BMW), the world's biggest luxury car company, is poised to unveil its C Evolution electric scooter at the London Olympics. According to a Bloomberg report, select visitors at the London Olympics will get a free ride on the scooter, as the company accelerates expansion of its two-wheeler portfolio.
The luxury scooter, C Evolution, is being introduced in London as part of a Europe-wide promotional tour targeting the sales turnaround for BMW in the electric scooter market in two years.
"We plan to bring the scooter in a very similar form to market in 2014," says Rudolf-Andreas Probst, a spokesman for BMW's motorcycle division, in an e-mail, according to Bloomberg Businessweek. He says: "Beforehand, we need to clarify some technical and marketing aspects."
The C Evolution will feature the same lithium-ion electricity storage modules that BMW intends to ship with the i3 four-seat compact car to be released in late 2013. BMW plans to offer C Evolution scooters to journalists covering the summer Olympics as well as unspecified VIPs and carmaker's employees, for use as shuttle vehicles for transport at the Olympic venues in London. The company will deploy its own charging stations for the electric scooters across London, while the regular sales units will be compatible with household electric sockets and will not require separate charging stations.
The C Evolution scooters are rated to deliver a mileage of 100Km (60 miles) on a single charge and capable of achieving a top-speed of 120 km per hour. It is based on a hybrid composite design with an all-electric motor producing continuous output of 11kW and a peak output of 35kW. The C Evolution model is rated to perform on par with the 600cc scooters while accelerating from 0 to 60Kmph on a time trial. The electric scooter can attain full charge within a maximum time limit of three hours.
The C evolution's technical specifications are as follows:
11kW continuous output (homologation according to ECE R85) and 35kW peak output
120km/h (75 mph) maximum speed
Range of up to 100 kilometres (62 miles) due to large battery capacity
High-voltage battery with high capacity (8kWh) and innovative air cooling
Intelligent recuperation in coasting mode and when braking
Short charging times
Synergy effects with BMW automobiles and electrical safety
to car standards
Hybrid chassis with agile handling due to low centre of gravity
Powerful braking system with ABS
Lightweight Metzeler Feelgreen tyres
Multifunctional TFT instrument cluster and LED daytime running light
Innovative colour concept and design
The electric scooters highlight BMW's efforts to design eco-friendly models for both urban and highway rides. The BMW scooter is likely to lock horns with its rival Daimler AG (DAI)'s own version - Smart scooter - selling for £2,225 (EUR 2,849) in Germany. The Smart scooter is expected to hit US roads next year.
Watch the videos below to catch the BMW C Evolution in action: