Samsung will launch a special version of its flagship Galaxy S3 smartphone to tie in with the London 2012 Olympic Games. The Olympic special edition smartphone will be available in the UK only, and exclusively through Carphone Warehouse, from 1 August.
Samsung, one of the Games' official partners, has released two versions of its Olympic edition - a Union Jack-bearing blue version of Galaxy S3 and the special edition featuring a Team Great Britain cover with the Union Flag on the rear. The special edition also features an original cover to enable users to swap covers based on their needs.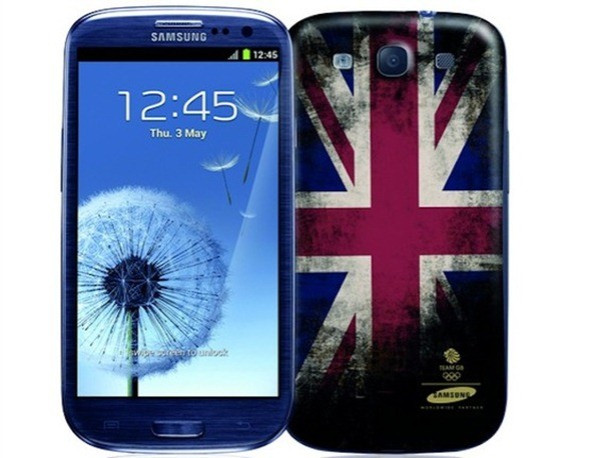 The blue version of the phone, meanwhile, sports the Union Flag printed on the rear side, while both the blue and white versions are decorated with Olympic rings and the Team GB logo panel. Both the Olympic editions of Galaxy S3 will be available at £28 per month through Vodafone, Orange, O2, T-Mobile, Talk Mobile and Three networks.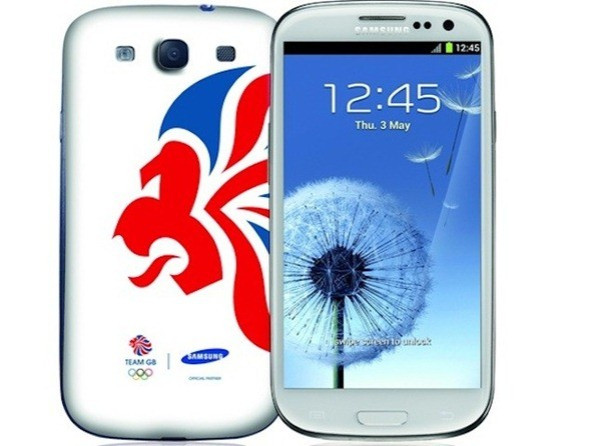 According to The Verge, the special edition phone will come with one of three stands, each displaying a figure representing an Olympic event upon a British-themed base, and a decorative miniature royal guard soldier that can be plugged into the headphone jack.
The special edition includes a British royal guard case costing £6 (about US$10). The royal guard wallpaper is also available through Samsung apps as special download.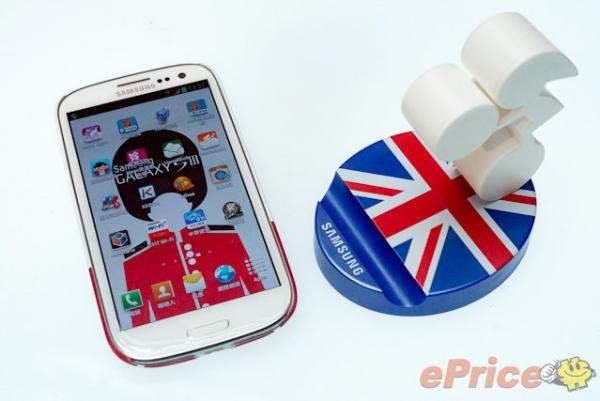 In a recent press release on Inquirer, Samsung announced that the Galaxy S3 with its Near Field Communication (NFC) chip is capable of serving as hotel room keycard besides doubling up as TV remote control for changing channels.
"As a Worldwide Olympic Partner, we at Samsung want everyone to get behind Team GB and offer them support during the Olympic Games," said Simon Stanford, Samsung's VP of Telecommunication and Networks.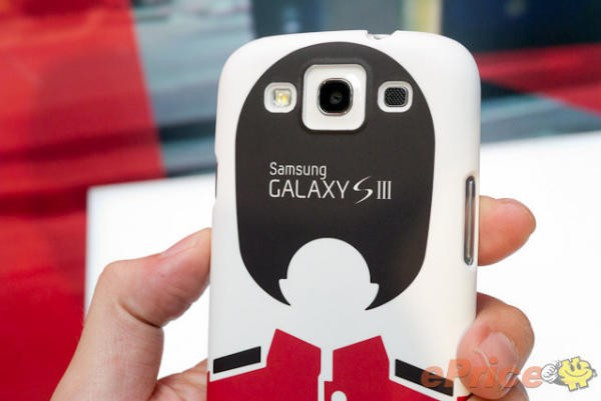 "We are delighted to be able to offer Carphone Warehouse customers the chance to own this exclusive London 2012 Samsung Galaxy S3 handset, combining the chance to support Team GB with owning a piece of cutting-edge Samsung technology," added Stanford.
If a recent report by the UK gadget site Pocket Lint is true, the Galaxy S3 may eventually sport several other colour variants with its back cover, besides the Olympic edition's white and blue.
"We will be announcing potential colour variants in due course," the Samsung UK spokesperson said.