It's been a difficult year for the English cricket team in 2012. First there was the 3-0 test series defeat to Pakistan in the UAE, then the chastening 2-0 loss to South Africa on home soil, made doubly painful by the Kevin Pietersen scandal, which led to widespread speculation about dressing room division.
But, as 2012 reaches its climax, things look altogether rosier. Andrew Strauss has handed over the captaincy to his former opening partner Alistair Cook, in a seamless transition which has raised the new skipper's game to new heights. Pietersen has now been 'reintegrated', a seemless return sealed by an innings of peerless brilliance in Mumbai while a flurry of talented youngsters, including batsmen Joe Root and Jonny Bairstow and fast bowler Steven Finn, have emerged to give the selectors fresh options for the New Year.
In years to come, 2012 may be seen as the year in which England progressed from a good team to a great one. IBTimes UK looks back at the highlights of this pivotal 12 months.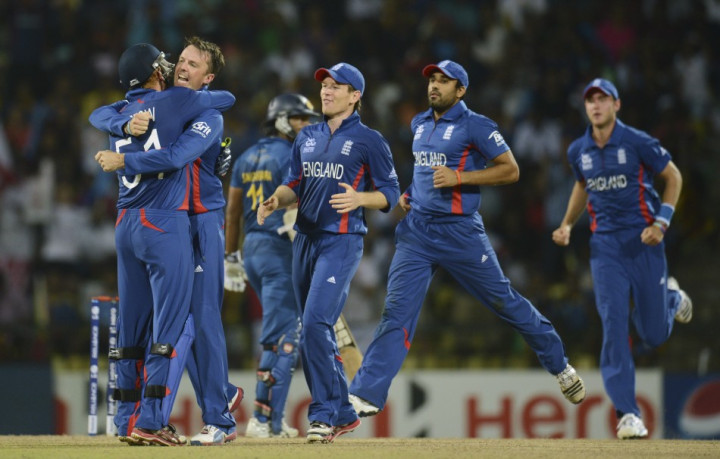 1. Alastair Cook (137 v Pakistan, first ODI)
England entered the ODI series against Pakistan in Dubai with a demoralising whitewash in the test series behind them. Captain Cook took things into his own hands and his knock of 137 in the first ODI, England's first century of the entire tour, helped his team put on a total of 260-7. The innings enabled England to win the game and build confidence after their humiliation in the earlier test series.
2. Kevin Pietersen (111 v Pakistan, third ODI)
Pietersen's 111 from 98 balls against Pakistan in the third ODI secured a series victory for England, as they took an unassailable 3-0 lead in the four-match series. After the English bowlers had restricted Pakistan to 222 in their 50 overs, Pietersen's flamboyant century gave handed his team a comfortable nine-wicket triumph.
3. Kevin Pietersen (130 v Pakistan, fourth ODI)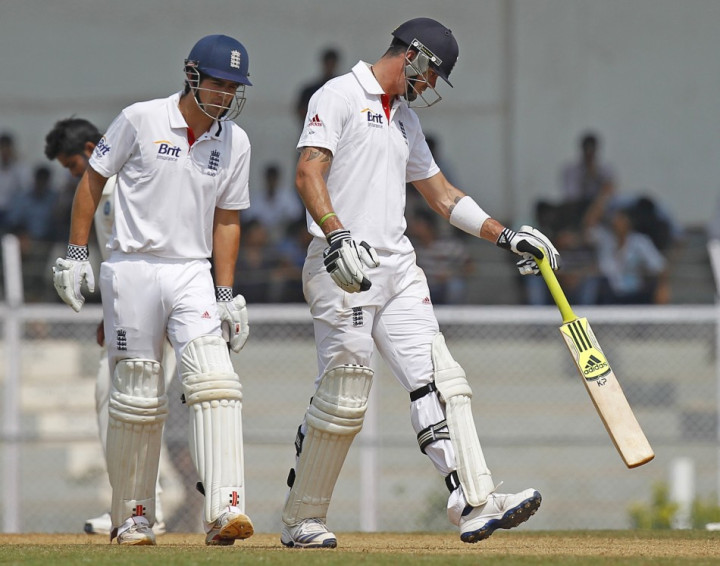 Pietersen was once again England's main man as his side sought revenge for their test series whitewash against Pakistan in the one-day series. Misbah-ul-Haq's men managed to put on a sub-par score of 241-6, but despite the inferior total the tourists were on the brink at 68 for 4. But Pietersen was England's leader among men, playing a sturdy innings of 130 to take his side to victory with four balls remaining; a second successive century that saw him named as player of the series.
4. Jonathan Bairstow (60* v Pakistan, second T20)
Bairstow came to England's rescue in Dubai in the second T20 international against Pakistan, as with the then world champions fell to 79 for 4 but the Yorkshireman's solidn half-century gave his side a total of 150-7, and set the foundations for a 38 run victory.
5. Graeme Swann (10- 181 v Sri Lanka, second test)
With England facing another test series defeat, this time against Sri Lanka, Swann stepped in to turn the tide in the second test. His first innings spell of 4-75 restricted the home team to 275, and his 6-106 in the second gave England the platform for an eight-wicket victory.
6. Stuart Broad (11- 165 v West Indies, first test)
In England's first home test of the summer, at Lord's against the West Indies, Broad bowled with skill and persistence to claim 7-72 in the first innings, and followed it up with 4-93 second time round. Although Broad's performance couldn't spare England a tricky run chase, they eventually made the 193 runs required for victory to get the summer off to the ideal start.
7. Tim Bresnan (8-141 v West Indies, second test)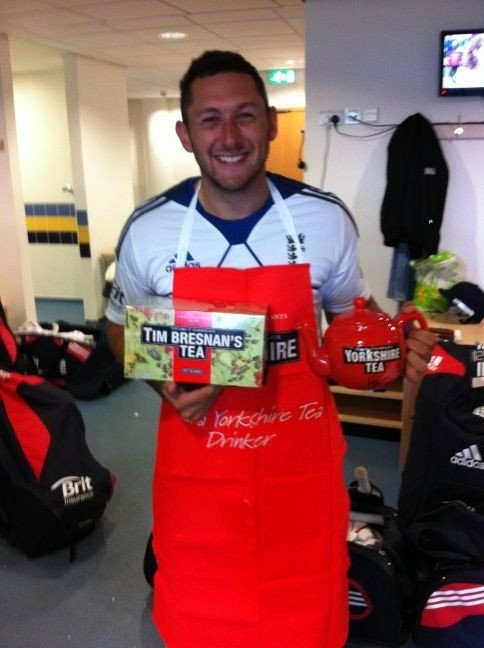 Pace bowlers generally make the different in test matches in England, and this was once again the case as Bresnan took 8-141 in the second test against the West Indies. With four wickets in each innings, the burly Yorkshireman deservedly claimed the man of the match award as England won by nine wickets, sealing a series victory.
8. Kevin Pietersen (186 v India, second test)
Pietersen had been dropped for the messaging row which blighted England's summer series with South Africa, and had failed to deliver upon his return to the side in the first match of their test series in India so all eyes were on Pietersen ahead of the second match in Mumbai. He made a 206-run partnership with Cook for the third wicket, debunking the magic of India's spinners by sending the hosts' slow bowlers to all parts of the ground. England's total of 413 on a turning pitch laid the foundations for 10-wicket victory that sent an emphatic response to the critics.
9. Monty Panesar (11- 210 v India, second test)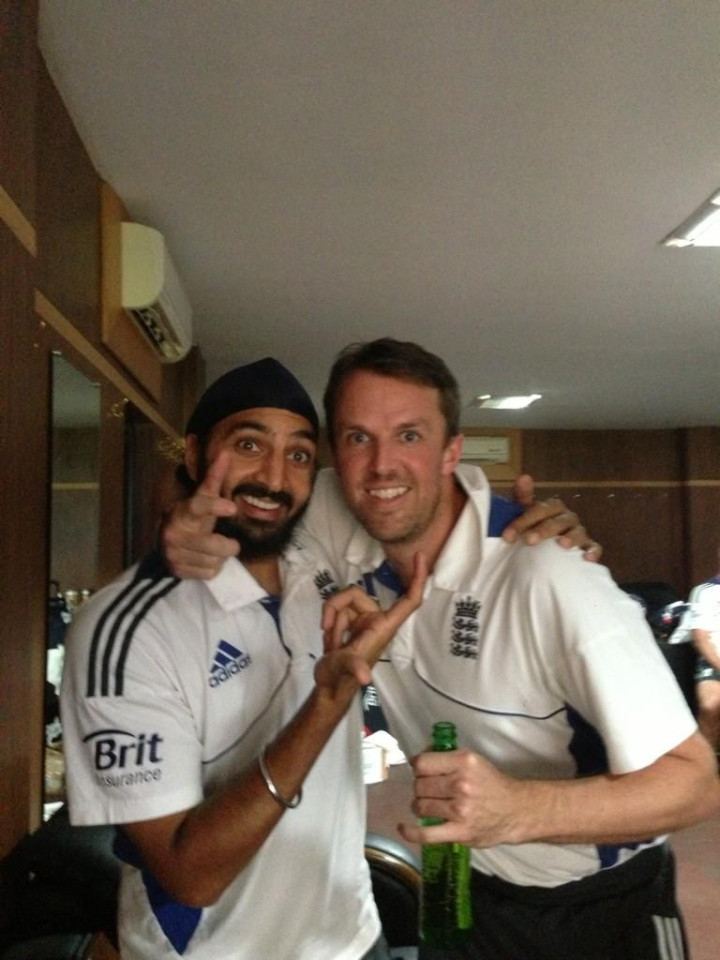 Pietersen may have eviscerated the Indian bowling attack, but Panesar's destruction of the hosts' fabled battling line-up was just as important to England's second test success. Bowling with biting turn and spitting bounce, the Sussex left-armer sent back Indian legends Sachin Tendulkar, Virender Sehwag and MS Dhoni in the first innings, and he eventually finished with 11 wickets, a conclusive retort to those who said he lacked the guile to succeed at test level.
10. Alastair Cook (190 v India, third test)
Cook's 190 in the third test at Kolkata broke the all-time record for test centuries by an England player, and once again demonstrated his ability to chisel out an innings in the most unforgiving of circumstances. The Essex batsman's success is usually based on the cut and pull, strokes which rely on pace from the bowler, but in India he showed he could sweep and drive the spinners to distraction as well. Cook is already a legend of the modern game; a position on the pantheon of all-time greats is now surely within his grasp.
Follow the links below to read the IBTimes UK picks of the year, in:-