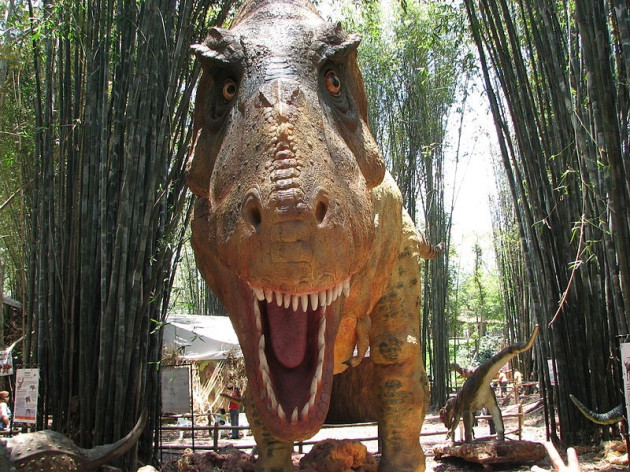 A 3D printer has been used to recreate dinosaur fossils through computed tomography (CT) scans.
Published in the journal Radiology, scientists from Germany were looking to see if CT and 3D printers could be used to non-destructively separate fossilised bone from its surrounding sediment to produce a 3D print of the bone itself.
Fossils are often stored in plaster casts or jackets to protect them from damage.
To find out information about the fossil, the plaster and surrounding sediment must be removed, which can lead to the fossil being damaged or destroyed.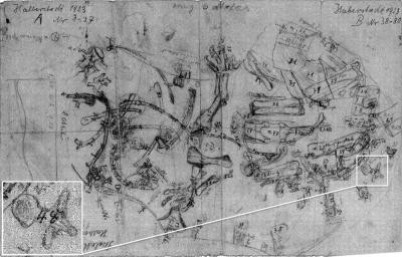 Ahi Sema Issever, from the Department of Radiology at Charité Campus Mitte in Berlin, said the method of printing fossils is important because the "risk of harming the fossil is minimal".
"Also, it is not as time-consuming as conventional preparation," he added.
Researchers used their method of CT scans and 3D printers on an unidentified fossil the Berlin natural history museum, the Museum für Naturkunde.
The fossil had been buried under rubble after a WWII bombing raid and since then staff have had trouble sorting and identifying them.
Researchers performed CT scans on the unidentified fossil and compared them to old excavation drawings to trace the fossils origin.
They then traced it to the Halberstadt excavation, a dig that took place between 1910 and 1927 in the south of Germany.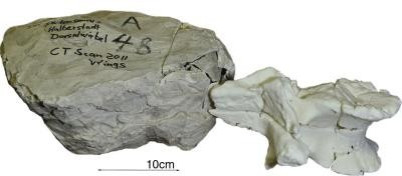 CT scans also allowed the researchers to build an accurate reconstruction of the fossil.
Issever said that advances in 3D printing technology mean digital models of objects such as fossils can be transferred rapidly among researchers as endless copies can be made.
This means huge advances in scientific exchange and potentially allows for a global interchange of fossils with museums, schools and researchers.
"The digital dataset and, ultimately, reproductions of the 3-D print may easily be shared, and other research facilities could thus gain valuable informational access to rare fossils, which otherwise would have been restricted," Issever said.
"Just like Gutenberg's printing press opened the world of books to the public, digital datasets and 3D prints of fossils may now be distributed more broadly, while protecting the original intact fossil."