Although 3D printing was once the industry's best-kept secret and a tool more commonly used by product designers and tech-geek hobbyists, a new wave of companies are coming out with much smaller 3D printers in the hopes of increasing its use in both education and the home.
The 3D Printshow is taking place in London and will be open to the public this weekend at Old Billingsgate.
IBTimes UK got to check out the 3D printers on offer and the amazing things they have been used to produce. Here is our pick of the top small 3D printers at the 3D Printshow.
---
Printrbot Simple Metal
---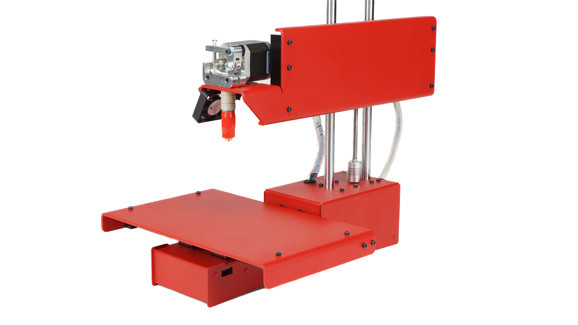 The Printrbot Simple Metal might look like a bare-bones type 3D printer that only a true enthusiast would be interested in but it comes ready-assembled and is much cheaper than the other small 3D printers on the market.
The Simple Metal comes in three colours (red, white and black) and can print PLA filament (Poly Lactic Acid) items measuring 6in x 6in x 6in in fairly high resolution settings of 100-micron thin layers. Simple Metal costs $599 (£367) and is now available.
---
Ultimaker 2
---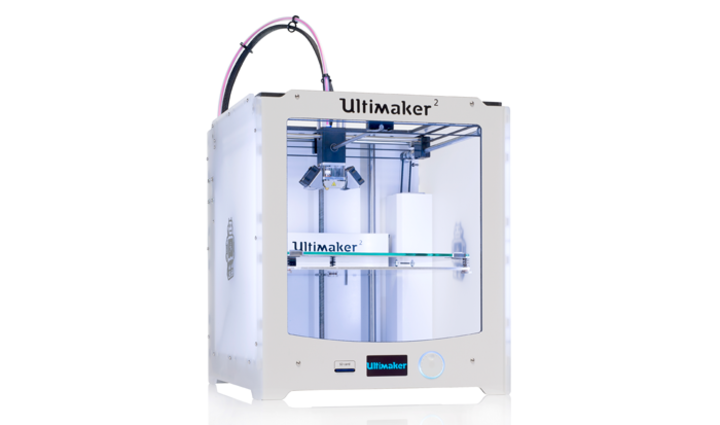 The Ultimaker 2 is quite an attractive 3D printer that offers incredibly high resolution settings of 20-micron thin layers, at the really fast speed of 300mm per second. It supports both of the popular polymer printing materials, PLA and ABS (Acrylonitrile Butadiene Styrene).
This 3D printer prints items measuring 9in x 8.85in x 8in and it comes with nice accessories like easy-to-use Cura open-source software, an SD card and a starter PLA filament cartridge.
Ultimaker 2 retails for $2,454.35 (£1503.20) and is now available.
---
THREEDY 3D Printer
---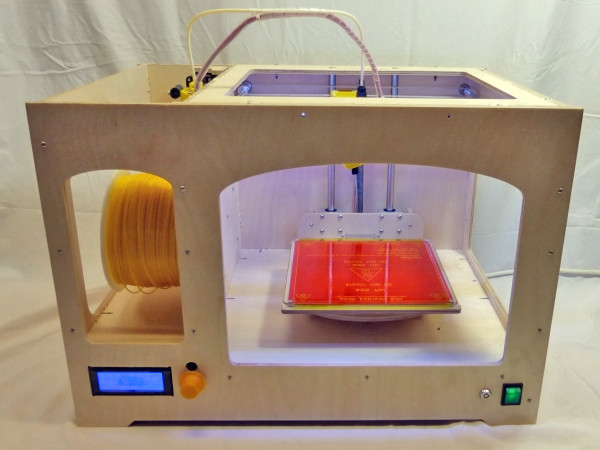 THREEDY 3D Printer comes as either an easy-to-build kit or readily assembled in a wooden chassis and is designed to be a 3D printer for both designers doing rapid prototyping, as well as for secondary students to learn about engineering and 3D printing.
The British printer comes with standard PLA filament and has the impressive quality of allowing users to customise whether they want a high or lower resolution print setting of between 50-300 micron layers.
Items can be printed out to a maximum resolution of 8.25in x 8.25in x 6.25in. THREEDY 3D Printers retail from £895 (£1,460) for a build-it-yourself kit to £1,195 (fully assembled).
---
BEE The First
---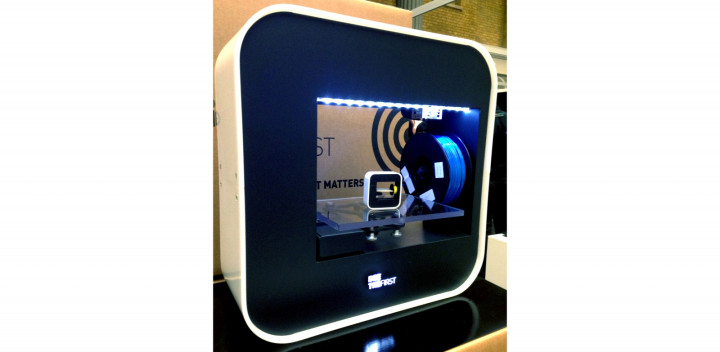 Bee The First is a new Portuguese 3D printer that has quite a compact, attractive design, which can easy be picked up and transported.
The printer comes with a coil of PLA filament included and can print items measuring 7.48in x 5.31in x 4.92in with an adjustable layer resolution ranging from between 100-300 microns. The printer runs on open source BEESOFT and offers USB connectivity.
Bee The First costs €1,618 including VAT (£1,285, $2,096) and the company says it can be delivered within a week of ordering.
---
MakerBot Replicator Mini
---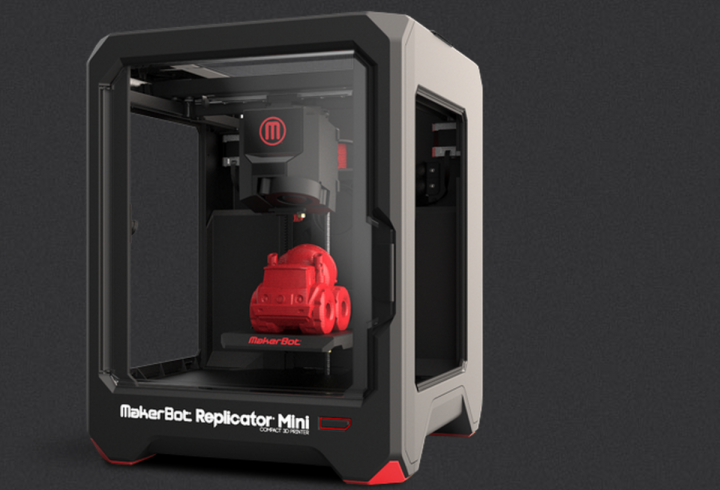 MakerBot would like parents everywhere to buy their children the MakerBot Replicator Mini, a small 3D printer that can print items that are under 5in tall using 200 micron layers (double the thickness of its much larger cousin, the Replicator desktop 3D printer).
Ideal for beginner hobbyists, users can create a digital 3D model using the MakerBot PrintShip tablet app or download easy-to-use professionally designed models from the MakerBot digital store for either $0.99 (£0.60) per model or $9.99 for a full pack of models.
The MakerBot Replicator Mini is available for $1,375 (£837) and is now available.
---
Up Plus 2
---

The Up Plus 2 is a really small, portable 3D printer that works straight out of the box, but it is still able to print objects measuring up to 5in x 5in x 5.3in, and recently won Make Magazine's "Best in Class: Just Hit Print" award.
The printer supports ABS filament (you get a 700g spool of it included) and it offers fairly decent resolution print settings from between 150-400 micron layers. The Up Plus 2 costs £1,065 ($1,739) and is now available.
---
Zmorph 2.0
---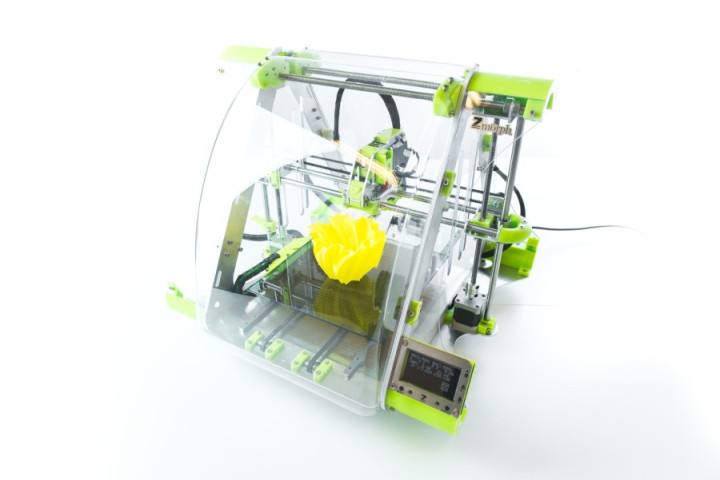 The Zmorph 2.0 is very hi-tech-looking 3D printer from Poland that, unusually for a desktop 3D printer, comes with six interchangeable toolheads.
It is able to print in a wide range of materials, from plastics such as ABS and PLA to rubber, nylon, woodfill, timberfill, ceramics and metal engravings, as well as even cake and chocolate.
The printer comes with a spool of ABS filament and can print objects to a super high resolution of 50-250 micron thin layers. Objects can be printed up to 9.8in x 9.25in x 6.5in, making it one of the tallest desktop 3D printers on the market.
The Zmorph 2.0 also comes with the ability to 3D scan objects, a heated print bed and the Voxelizer software suite that offers a wide array of 3D tools for preparing objects to be printed in different types of materials, which require different manufacturing techniques.
Zmorph 2.0 retails at $1,888.39 (£1,158.15) and is now available.
---
Kora Alpha
---
The Kora Alpha is a new British "ready-to-print" 3D printer that can print out objects measuring 9in x 9in x 9.8in, one of the few on the market that is able to print up to that size. The printer also offers incredibly high resolution print settings that can been adjusted between 20-400 micron thin layers.
The printer has one extruder but can be upgraded to support two and four additional extruders can be purchased to print chocolate, liquids and inks.
The printer comes with one roll of PLA filament and users have the option to ask for wi-fi connectivity to be included, as well as an onboard webcam.
The Kora Alpha retails at £1,894.80 ($3,090.22) including VAT and is available from October 2014.
---
D3D One Evo
---
The D3D One is one of the prettiest 3D printers we have ever seen as the creators offer users the opportunity to customise their 3D printer with one of 10 pre-set designs, or whatever they want.
This Italian 3D printer can print objects measuring 9.4in x 9.4in x 9.8in and is able to print from a range of materials including plastics, Flex, nylon, carbon and wood.
The D3D One is has super high resolution print settings starting from 20 micron thin layers, a heated print bed, space for a second nozzle and a snazzy remote diagnostic system that enables users to send Dynamo 3D error reports to aid customer support.
The D3D One is now available to pre-order for €1,900 (£1,509, $2,462.21) excluding VAT.