Vodafone and O2 have launched their 4G networks to rival that of EE, but with multiple options available at different prices from each operator, it's worth shopping around to find the best deal. Below is the IBTimes UK guide to every 4G network the UK has to offer.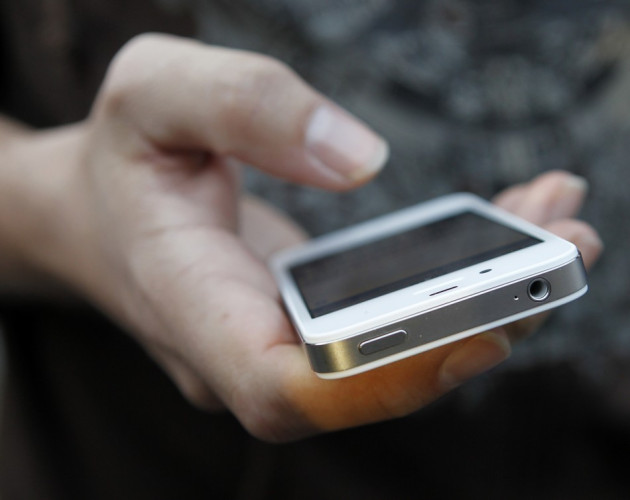 Best SIM-only plans
All three networks offer unlimited calls and text messages on their 4G tariffs, and EE is the cheapest at £21 per month for 500MB of data. This isn't much, and will be eaten up quickly, especially when you consider the extra speed offered by a 4G connection.
Realistically, you will want at least 1GB of data per month, and for that Vodafone offers the best deal, giving up 2GB of data for £26 per month; for the same price EE and O2 offer 1GB.
Vodafone then charges £31 per month for 4GB and £36 for 8GB, although it's worth pointing out that these SIM-only deals are tied to 12-month contracts and the operator does not offer 4G on 30-day rolling contracts.
Meanwhile, O2 charges £26 per month for 1GB, £31 for 5GB and £36 for 8GB, but the latter two offers will fall to 3GB and 5GB respectively after 31 October; these are 12-month contracts from O2, as again the network does not offer 4G on 30-day deals.
Unlike its rivals, EE offers 30-day contracts but these are more expensive than buying the same data allowance on a 12-month plan. The network's introductory 500MB deal costs £21 per month if you sign a 12-month contract, but £23 a month if you only commit to one month at a time.
A monthly allowance of 1GB costs £26 for the 12-month plan and £28 for a rolling monthly contract, while 3GB costs £31 and £33 respectively and EE charges an extra £2 a month for all 30-day contracts.
The network's 12-month plans extend to £36 for 5GB, £41 for 8GB and £61 a month for 20GB - the most data allowance of any UK network, although Three will offer unlimited 4G for an as-yet unknown price when its network launches in December.
Cheapest 4G plan with a phone
The cheapest way to get a 4G contract with a phone is to buy EE's 500MB deal and select a free Sony Xperia XP, which will cost £26 per month, but as we said above half a gigabyte of data isn't much, so realistically you will want to spend £31 a month for 1GB, which gets you a free HTC One Mini from EE - an excellent mid-range handset.
Vodafone's plans with bundled phones start at £34 a month for 2GB of data and, again, a free HTC One Mini - you'll be paying £3 more than with EE, but you get double the data. Having said that, coverage could be a problem, as explained further down.
O2's Refresh includes the above-mentioned Sony Xperia XP and will cost £10 per month, plus the network's cheapest 4G deal which is £22 per month for 1Gb of data, so the total cost is £32 a month.
We don't yet know what Three will charge for its 4G services, but the network has said it will cost no more than 3G, so our money would be on its £20-per-month tariff, giving you unlimited data and a 4G-ready handset such as the Huawei Ascend P2.
Coverage
As mentioned above, coverage could well be an issue for 4G customers living outside of London. Vodafone's network is only available in the capital for now, although it'll expand to 12 cities by the end of the year, and 4G from O2 can only be had in London, Leeds and Bradford now, with seven further cities coming before 2014.
By contrast, EE has had 10 months to expand its network and now covers 100 towns and cities across the UK, covering 60% of the population. The network has promised to offer 4G to 98% of the UK population by the end of 2014, so if you don't live in a major city, EE could be your best bet for at least the next six months.
Additionally, EE offers 'doublespeed' 4G in some areas of London - such as Tech City in shoreditch - which has a theoretical download speed of 150Mbps, faster than most home broadband connections.
Vodafone only offers 4G in London for now, but will cover 12 cities by the end of 2013 and has pledged to eventually bring 4G to 98% of the population. Additionally, Vodafone's large purchase of 800MHz spectrum in Ofcom's auction should see the network perform well indoors.
O2 can also claim to offer good indoor 4G coverage, but having not secured any 2.6GHz spectrum, the network might struggle to provide fast data in heavily populated areas, as the 800MHz spectrum cannot carry the same amount of bandwidth, which could cause bottlenecks in congested city centres.
Nevertheless, O2's 4G is available in London, Leeds and Bradford from launch, and will extend to 12 cities by the end of the year.
Finally, Three's 4G network will be available in London, Birmingham and Manchester when it launches in December, but the company has promised expansion to 50 cities by the end of 2014 and like Vodafone the network will cover 98% of the UK population by the end of 2015.