In response to the suicide of Reddit co-founder Aaron Swartz, internet activism group Anonymous has replaced two MIT websites with a statement urging reforms to US copyright law.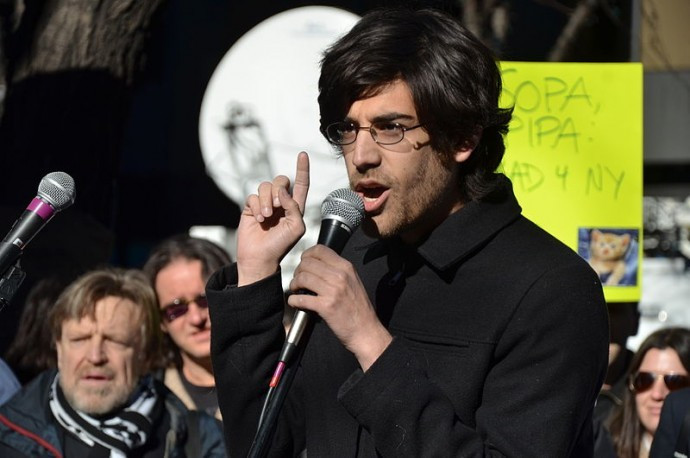 Though the sites have since been taken offline, Anonymous' message, reported by The Verge, outlined changes to computer law the group would like to see instigated, calling for a "free and unfettered internet":
"We call for this tragedy to be the basis for reform of computer crime laws, and the overzealous prosecutors who use them," wrote Anonymous. "We call for this tragedy to be a basis for a renewed an unwavering commitment to a free and unfettered internet, spared from censorship with equality of access and franchise for all."
Aaron Swartz hanged himself in his Brooklyn apartment on Friday, 11 January, weeks before he was due to face trial over allegations that he illegally downloaded academic research papers from the online resource JSTOR. Swartz was also known to have suffered from depression, talking about it openly and movingly online.
Despite JSTOR dropping the allegations, and Swartz having legal access to the publicly available material, the 26-year-old was facing up to 35 years in prison under the Computer Fraud and Abuse Act. Swartz's death came shortly after Assistant US Attorney Stephen Heymann denied further negotiation on his plea bargain.
In response to the Anonymous message, MIT president L. Rafael Reif has released an official statement, explaining that he will launch a "thorough analysis" of the institute's involvement with Aaron Swartz's case:
"Yesterday we received the shocking and terrible news that on Friday in New York, Aaron Swartz, a gifted young man well known and admired by many in the MIT community, took his own life," said Reif.
"Now is a time for everyone involved to reflect on their actions, and that includes all of us at MIT. I have asked Professor Hal Abelson to lead a thorough analysis of MIT's involvement from the time that we first perceived unusual activity on our network in fall 2010 up to the present."
As well as the Anonymous protest message, Danish neuroscience researcher Micah Allen has encouraged other academics to upload their essays to Reddit, in memory of Swartz. The thread currently has more than 500 contributors.