The Amber Cole Sextape And Other Internet Embarrassments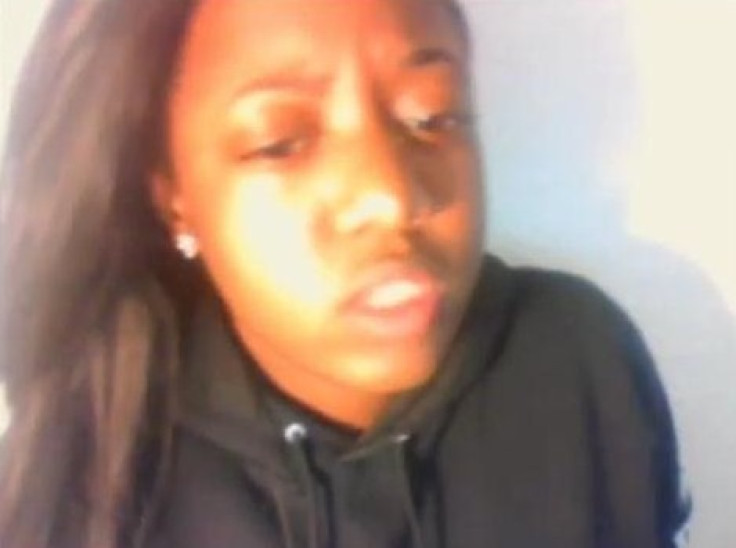 Amber Cole
The most recent example of a something that should have remained private leading to public embarrassment comes in the form of 14-year-old schoolgirl Amber Cole.
A video of Amber performing oral sex on her apparent ex-boyfriend was filmed without their knowledge by two boys who went to the same school. The video was then posted on various social media sites and quickly went viral.
Cole became a controversial internet celebrity overnight, but the video also raised several serious questions about teen bullying and child porn in the age of Twitter and Facebook.
The video caused many people to take to the internet to harshly give their opinions on the 14-year-old, which intensified so much one girl posted a video up on YouTube called 'Leave Amber Cole Alone', which unfortunately backfired and also received high levels of mockery and insults.
There were even unfounded rumours that Cole had committed suicide because the bullying became too much, which thankfully turned out not to be true. Two boys have also reportedly been arrested in response to the video being secretly filmed posted on the internet.
Stuart Maclennan
Labour MP Stuart MacLennan frequently used Twitter in a variety of inappropriate ways that perhaps he should have kept to himself, finally resulting in his sacking in April 2010. As well as calling the House of Commons speaker John Bercow a "tw*t", Liberal Democrat leader Nick Clegg a "b*stard" and Labour MP Dianne Abbot a "f*cking" idiot, he also tweeted to his followers: "God this fair-trade, organic banana is shit. Can I have a slave grown, chemically enhanced, genetically modified one please?"
He was sacked rom the Labour party after one tweet too far, when he complained that he had to go "up north again" to visit the constituency of Moray in Scotland for which he was standing.
Anthony Weiner
New York congressman Anthony Weiner (tabloid writer's dream surname) got into hot-water in July 2011 when he admitted sending a close-up picture of his crotch to a young woman.
Weiner denied for several days that he posted the image, before admitting to sending to sending other sexually explicit photos and messages to other woman. He finally announced his resignation on June 16 while denying he ever had a sexual relationship, or even met any of the women.
Harry Fildes and Sebastian Marsh
People who get in trouble at work due to private information getting out does not only happen to high profile MPs and congress men, as these two London city workers found out to their peril.
The whole thing began when Marsh had asked Field if it was ok "to have a go" at his "hot" ex-girlfriend and flatmate Jenni Palmer via email. Fildes happy for this to go ahead, but warned Marsh: "To be honest she is f**king tw*t, I don't dislike many people but she is one. She massively messed me around" which Fildes accidently cc'd to Miss Palmer's email address.
Realising his mistake, Fildes sent a following email to Marsh telling him "I am in so much crap its un real! Can you recall emails?!" Unfortunately the answer was no.
Fildes sent one more final email in the matter saying ""I still live with her and that's why I'm in so so so much trouble, we didn't get on before so this will be the final nail in the coffin. F*ck!!!!!! I sent her a follow up email saying I don't really think she is a twat - just trying to put you off her! Not very convincing. Sh*t sh*t sh. You might as well have a crack - certainly nothing to lose! F*ck!"
The whole debacle ended with the two being suspended from their jobs.
College Girl's "F*ck List" Powerpoint
Certainly one of the more personal and detailed embarrassing virals comes from an anonymous college graduate who decided to present and evaluate in PowerPoint form the people she had slept with during her time studying.
The PowerPoint, which was set out in thesis formatted entitled: 'An education beyond the classroom: excelling in the realm of horizontal academics' is very extensive. Complete with penis-size evaluations, dirty talk transcripts and overall score of the 13 people presented in the PowerPoint. What was originally only sent to three of her friends, was soon forwarded by one of them and went viral soon after.
The presentation soon became nationwide news in America, with it even being branded "graphic" by Meredith Viera on NBC and wrote about in the New York Times.
© Copyright IBTimes 2023. All rights reserved.