Bollywood star Abhishek Bachchan has said he will not force his daughter, Aaradhya Bachchan to become an actress; the daughter of probably the most influential family in the Indian film industry will have the freedom to do what she wants when she grows up.
The 37­-year-old Bachchan, who is the son of legendary Bollywood actor Amitabh Bachchan, is married to Aishwarya Rai Bachchan, a former Miss World and often cited as one of the most beautiful women in the world. Aaradhya, born in November 2011, is the couple's first child together.
Bachchan spoke to the press in the Indian capital of New Delhi, where he was the star guest for designer Ritu Beri's fourth annual Children's Fashion Collection, an event organised to raise funds for underprivileged children and increase awareness of autism.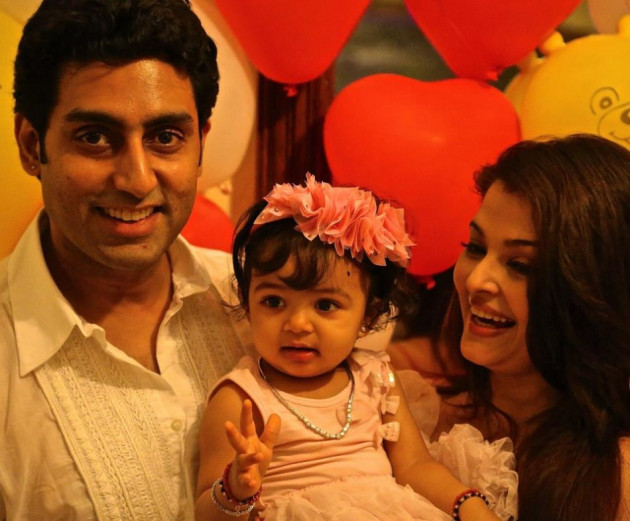 The actor was asked why he had not brought his daughter along and replied she was both too young and was, in fact, with her mother, Aishwarya Rai Bachchan, in Dubai.
"I had a lot of fun coming here. I am a film actor and these children (who walked the catwalk) are much better than me. Talking of my daughter, I think it is completely her choice, let her decide her career as and when she wants to. But, I am sure she will be happy to lend her support to such (charitable) causes when she grows up," Bachchan explained.
"As a parent it is not about material goods. The gifts a parent can give the children are love, care, education and understanding. These are the most important gifts any parent can give. As far as I am concerned, taking care of the child is never just a mother's role. It's all about sharing responsibilities," he continued.
Bachchan helped raise money for the charity by signing a T-shirt, which was auctioned live. Bidding began at approximately £600 and was finally purchased by Jay Panda, a Member of Parliament for a little over 10 times that amount.
When asked why Bachchan had been chosen as the star guest, Ritu Beri said: "Abhishek is not only an excellent actor but he makes a great dad too. With baby Aaradhya in his life, he not only relates to Baby Beri but is equally excited to be a part of this charity event. I couldn't have thought of anyone else but him as our Star Guest for the show."
Princess Bachchan Gets Grand Gift
Incidentally, the reason Aaradhya Bachchan was not in Delhi for Ritu Beri's event is that she was buying real estate in Dubai. Well... at least, it was being bought for her. Emirates 24/7 speculates Aishwarya Rai Bachchan and Aaradhya Bachchan were in Dubai to buy a Dh36m (approximately £6.5m) property.
Bollywood's most glamorous couple already have property in the Middle Eastern state - in Jumeirah Golf Estates' Sanctuary Falls; this is an exclusive community featuring five and six bedroom villas, ranging from 5,600sq ft to 10,600sq ft.