Acer has jumped into the 7in budget tablet market with a sub-£100 device B1-A71.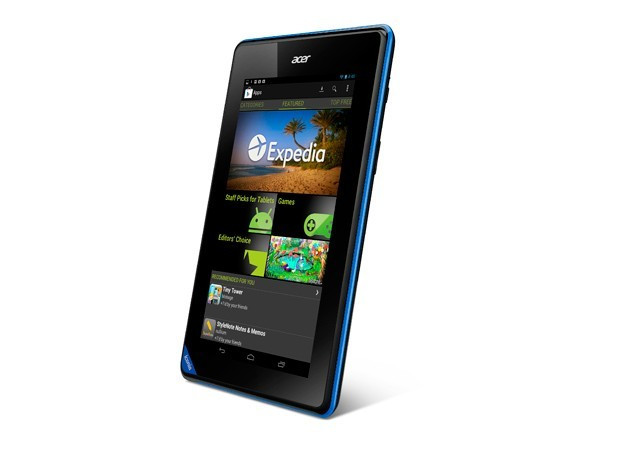 2012 was the year of the budget 7in tablet with everyone from Google, Amazon, Samsung and Barnes & Noble launching devices with small prices and small screens. Acer was noticeable by its absence, but is looking to put that right with its announcement at CES in Las Vegas.
Aside from the terrible name and low, low price, the Acer B1-A71 (probably will be known as the Iconia B1) features a 7in screen with a resolution of 1,024 x 600 which is lower than the competition from Google and Amazon. The tablet will weigh just 320g making it lighter than the Nexus 7 and Kindle Fire HD, but slightly heavier than the Nook HD from Barnes & Noble.
Acer claims the B1 is ideal for first-time tablet users or for children as a family's second tablet.
The tablet is powered by a 1.2GHz dual-core processor and will run the latest version of Android, known as Jelly Bean. There will be 8GB of internal storage but crucially, and unlike the Nexus 7, there is a microSD card slot to allow you to easily and cheaply expand the storage available.
The Acer tablet will go on sale in the UK from 25 January and will be on sale in a number of high street retailers.
At £99, the Iconia B1 undercuts the competition by £60 and puts it firmly in the impulse buy category. It could be a huge success if the user experience matches that of the competition.
Acer has obviously shaved money off the cost price by offering a lower spec screen, and this could be a major problem, considering these tablets are completely content consumption devices, and if watching video or browsing the web doesn't look good, then users will quickly turn away from the Iconia B1.