Acer has launched a £99 Android tablet, with is not looking to compete with Google and Amazon, but is aimed at first-time tablet buyers.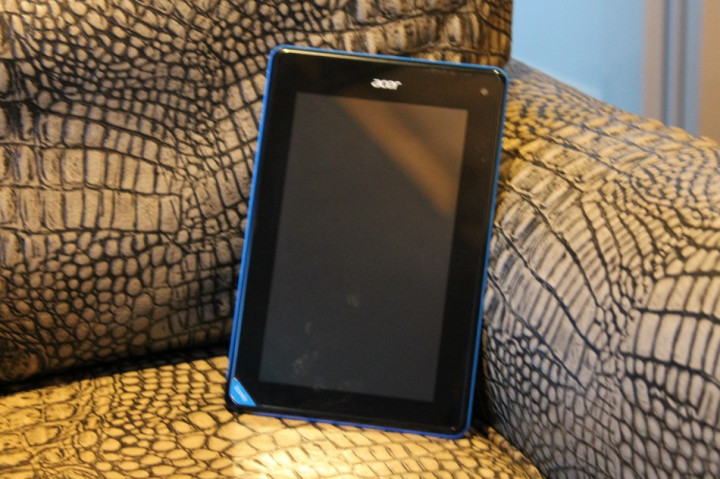 There have been a lot of Android tablets available for under £99. They have all been from small, unknown brands who are looking to cash-in on the tablet craze, and offered little in the way of a good user experience.
Last year the launch of £159 7in tablets from Google and Amazon meant that consumers looking to get onto the tablet ladder had a choice to make. A no-name Android slate for as little as £79 or a quality tablet costing £90 more.
Now Acer is looking to give consumers another choice. A known brand name tablet at under £100 - the Acer Iconia B1.
I met up with Acer's EMEA director of mobile products John Miedeman to talk about the tablet and have a first look at whether or not it could challenge the likes of the Nexus 7 or the Kindle Fire HD.
The first thing to say is that it can't, and Acer is being very clear about that. Miedeman says that Acer is looking to manage expectations and wants to be clear that this is a tablet which is aimed at a specific group of people. It is something the company learned from the days of the netbook, when people expected a full notebook experience in a smaller, cheaper package.
Quality
The tablet itself looks a lot like every other 7in tablet on the market but once you pick it up you notice the drop in quality compared to the more popular 7in tablets.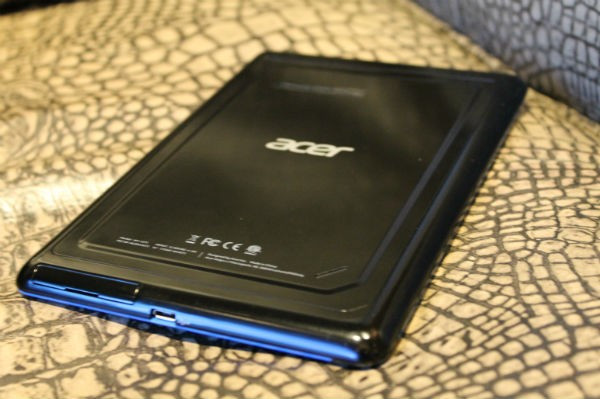 It's all glossy black plastic which gets covered in fingerprints remarkably quickly. The screen, which is one of the main selling points of the Nexus and Kindle tablets, is a step down too, with a resolution of just 1024 x 600 (compared to 1200 x 800) and it shows.
Miedeman was again very up-front when talking about the screen, saying it was good for certain tasks like reading ebooks or magazines and watching some video clips from YouTube, but would not be very good for handling HD video.
The tablet is running an almost untouched version of Android 4.1 and the interface was decent but nowhere near as responsive as the Nexus 7, which is also running pure Android.
So with these limitations, why would someone choose the Iconia B1 over another tablet.
Well, the obvious answer is price, and Miedeman believes that the Iconia is priced so that it makes it easier to make a decision to purchase it.
First-time buyers
Acer is aiming the tablet at first time buyers looking to see if they would use a tablet, and maybe then upgrade to one of Acer's more powerful tablets in time. It is also targeting families, believing that parents could buy one (or two, or three) as secondary tablets in the house for their children.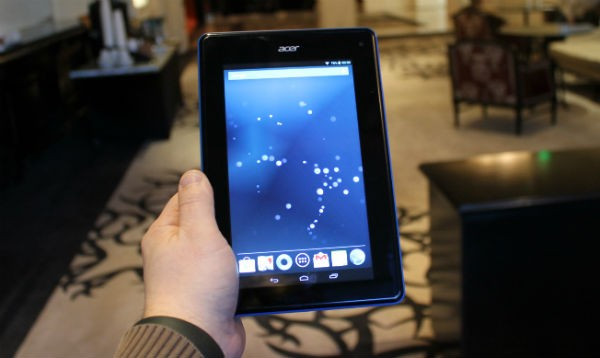 Amazon and Google have managed to keep the price of their tablets so low by selling them at cost price and re-couping profits through sales of content on the device through their respective app, games, books, music and film stores. Acer doesn't have the same luxury, so how did it make a £99 tablet?
Miedeman says it was able to do it by "being smart and getting the economies of scale right" as well as planning to sell "a lot" of the tablets.
At £99 and with a known brand name above the screen, the Acer Iconia B1 is seeking to fill a gap below the Kindle Fire HD and Nexus 7 and above the no-name tablets from manufacturers no one has heard of.
It remains to be seen whether or not it will succeed, but if the Iconia B1 is a success it will help Acer build a huge customer base and some brand loyalty, which in the future will turn into sales of its more expensive tablets.